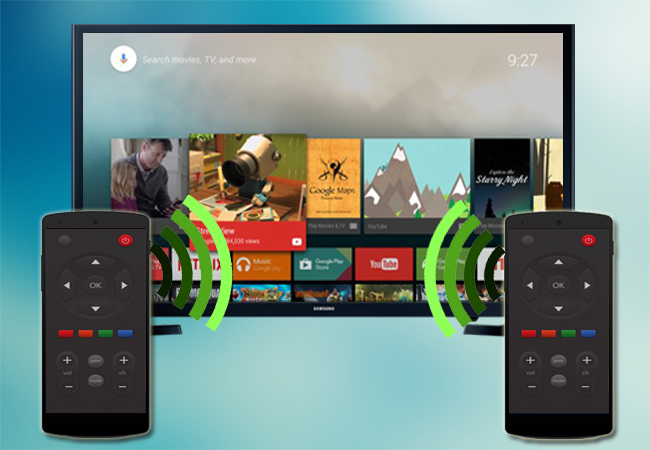 Every television comes with a remote control that allows you to switch channels, adjust volumes etc. This is powered by a battery that, unfortunately, does not last long and has to be changed every now and then. Moreover, it cracks or breaks easily when you drop it or it gets trampled by other people. The good news is that some applications available on your phone work like an actual remote control. Hence, you won't have to worry about the battery life or the remote. You may check out the list below to control TV with Android phone.
How to Remote Control TV with Android Phone
Android TV Remote Control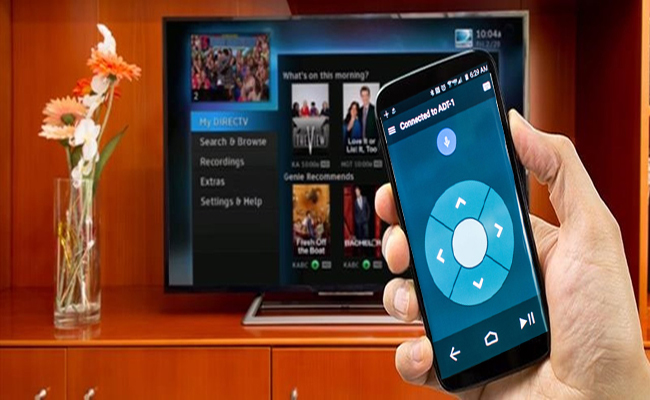 With over 5 million downloads on the Google Play Store, Android TV Remote Control is among the most popular virtual remote control for smartphones. This free-to-download application is compatible on your Android running 4.0 version or later and supports all Android TVs. It enables you to navigate on your television, play and pause videos, use your phone's keyboard, and copy and paste texts from your mobile device to TV. Moreover, it features a microphone that lets you use voiceover command. You may also choose between D-pad, which is the usual navigation control, and the Touchpad. Here's the guide on how to control TV with Android phone.
First, install Android TV Remote Control app on your Android phone.
Make sure that devices are connected to the same wireless network. Note that you may also use your Bluetooth to set up the app.
From the detected devices, tap on your TV's name and enter the code from your TV screen.
Click the "Pair" button and wait for the app to establish connection.
Peel Smart Remote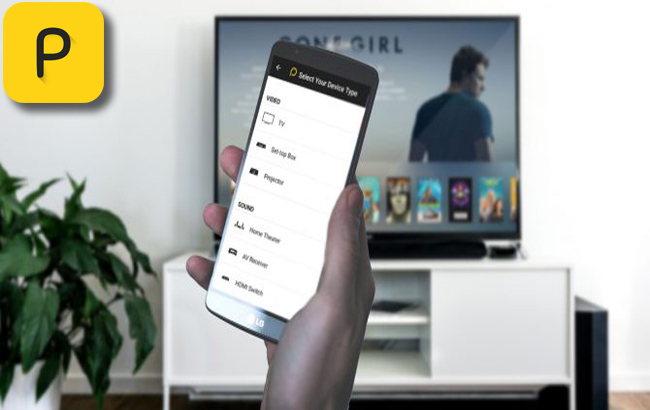 Peel Smart Remote turns your Android phone and tablet into an advanced TV remote control. This allows you to flick through channels, change sounds or settings, and turn on/off your television. It gives you access to your cable and local television programs. It offers impressive features, which you can't find on other apps with similar functions. Actually, it has a recommendation tab categorized based on genre, time slots, and channels. In addition, the app provides you the ability to bookmark your to-watch shows, save favorites, and set your TV to record certain shows. However, this requires your phone to have an infrared blaster or IR-blaster. So, check if your phone offers this feature before you proceed to the steps to control TV with Android tablet.
Download and install Peel Remote on your phone.
Upon installing the app, launch it and choose your region and service provider.
After that, turn on your TV and set it to the network where your phone is connected.
Click on the remote icon located at the lower right corner of your screen and select your TV from the devices available.
Anymote Universal Remote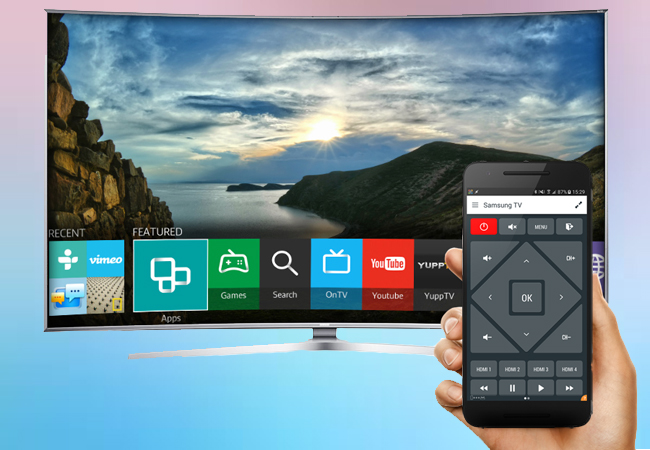 Another way to make your Android device as a remote control is through Anymore Universal Remote from Color Tiger. Similar to the second app, Anymote requires a phone with an IR-blaster capability and supports a wide array of TV brand and model. With this, you'll be able to access the function of a remote control such as going to the menu option, muting your audio sound, skipping media, and recording videos. Furthermore, it offers multiple commands on a single touch as well as voice searching. You may avail the premium version of the app to use it without ads. For the meantime, let's begin with the process.
Download Anymote Universal Remote on your phone and open the program.
From the main interface, click on "TV" and choose your TV brand from the options available.
Enter your device model and hit "Search" and select a remote to test. You may also simply tap on your model from the search list.
If your TV is turned on, you need to turn it off first then click on "Continue" > "Power On". Once the app works, hit "Yes" and you will be redirected to the controls that you may can access using the app.
Conclusion
These three applications are reliable when you want to control TV with Android device. To conclude, you may use Android Remote Control if you own an Android TV. Meanwhile, Peel Remote and Anymote Universal Remote is a perfect choice for those who have IR-blaster phones.