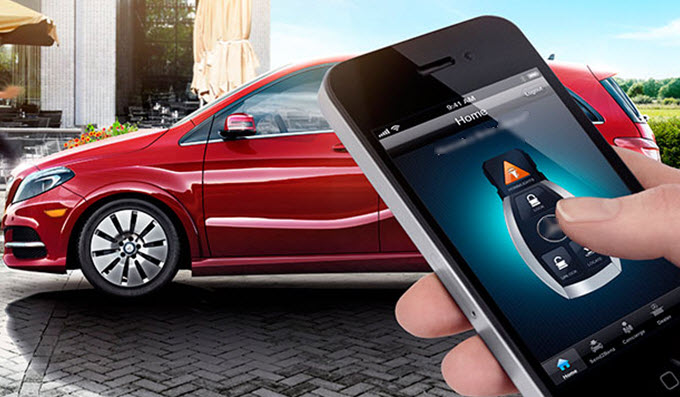 Forgetting to lock your car is probably one of the worst nightmares in your life. Imagine being anxious for the whole time you can't check your car, worrying that it will be lost. Wouldn't it be great if we can monitor our cars without having to actually look up to it? Well, with the latest advancement in technology today, the ability to control car with phone is now possible. So, if you're rushing to go to your destination, you can already start up your engine or open your car doors. And if you're too lazy to reach out for the AC controller, heater, and radio, just click on your smartphone to turn them on. What are you waiting for? Check the apps listed below so you can make full use of your devices.
Workable Means to Control Car with Phone
Connect2Car – Control Car with Mobile
One of the most popular apps that you can utilize is Connect2Car. This system integrates a multi-function controller (MFC) to your car that allows users to perform basic tasks like rolling windows through your phone. You may also lock doors, start your engine, open convertible tops, and turn on your stereo. Furthermore, it gives smartphones the ability to read out loud tachometer and obtain your GPS location. It operates using a network connection or via text message. As of the moment, Connect2Car is available for iPhone, iPad, and iPod touch running iOS 8.1 and above. Let's learn how to control car with mobile: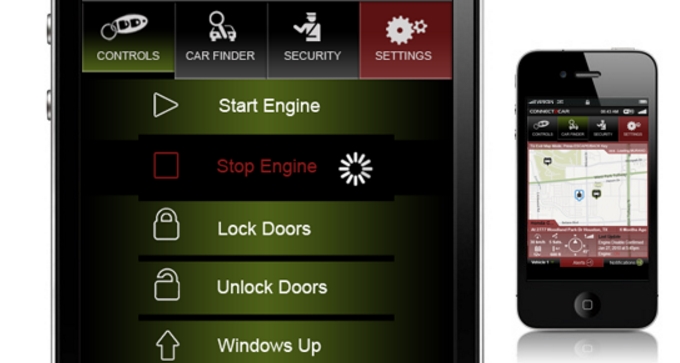 Install Connect2Car on your car. Configure the device as per instruction.
Download and launch Connect2Car on your phone.
Set up your devices and pair your phone with your vehicle.
Once connected, you will be able to see the functions included in the app under "Controls" tab. Simply tap on them to activate.
Aside from the features mentioned above, the Carfinder tab within the mobile app is capable of providing you the direction to where your vehicle is situated. It also enables you to manage different vehicles and get a real-time update on their location.
My Smart Remote – Control Car with Phone
Another way to transform your car into phone remote control car is through My Smart Remote. Aimed to provide security to car users, this advanced technology can be downloaded on your Android and iOS devices. Similar to the first one, you may do basic commands including door locking and unlocking, controlling of the engine, and turning on heater or air-conditioner. What sets this apart from other apps is that it functions well even on cars produced on the late 90s. So, even though you have the oldest car models, you may use this to ease how you manage your vehicle. Furthermore, it has security mechanisms that prohibit someone to illegally access your car. For example, a thief won't be able to start your car even if they have access to your password because an approval from the owner is needed. To use this to control car with phone, follow the steps below: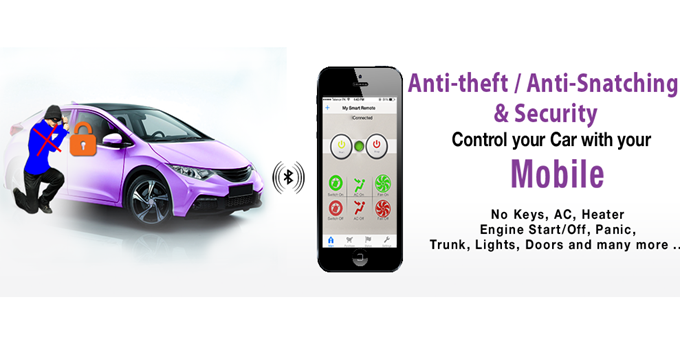 Grab the My Smart Remote kit and install it on your car.
On your smartphone, download My Smart Remote from the Google Play Store or App Store.
Launch the mobile app and hit the + button. Click on the model of your car from the detected cars to connect.
Upon connecting, head back to the commands and tap on them to enable.
If you want to add a password, go to "Settings" then toggle "Enable passcode" on. Input the code you want.
Conclusion
You can choose between these two applications if you want to use phone to remote control car. With both applications, you have secured that your car is safe even though you leave it unsupervised. Aside from Connect2Car and My Smart Remote, there are still other means that you can employ to allow your phone to control the car. If you know some alternative ones, please leave a recommendation or comment on the box below.