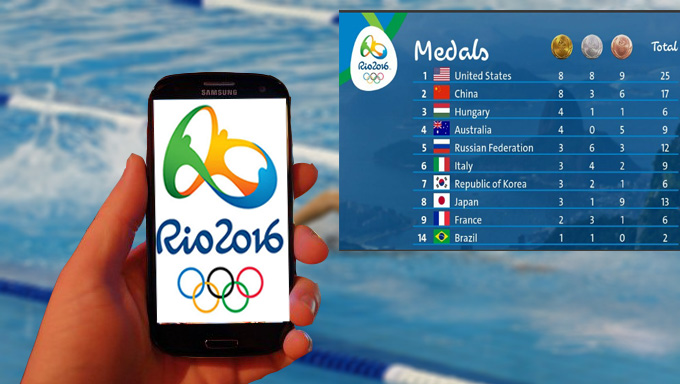 2016 Olympic Games are taking place in Rio de Janeiro, Brazil, and the Games draw attentions of people all over the world. You might search the internet from time to time to get the latest news about the events or sit in front of TV and computer to watch each game, hoping not to miss every exciting moment. But it sounds troublesome. Here, we list some apps to help you enjoy the Olympics better, and know everything about them.
Free Apps to Keep Tabs on Rio Olympics
1. The Olympics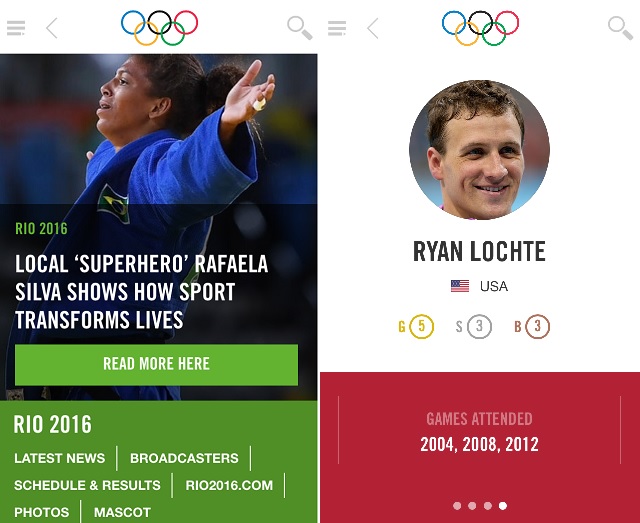 It is the official app from International Olympics Committee. It provides numerous resources, including events and news about Rio Olympics, as well as the details about attending countries and athletes. You can slide to see the highlights of each part. The app also links to other websites to help you get more information about the Games. What's more, you can click list icon to view what you like and tap search icon for what you want to know.
2. Rio 2016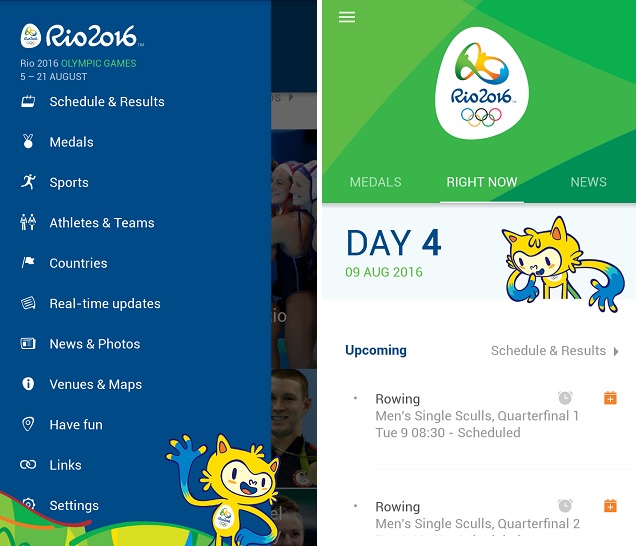 Like other apps to keep tabs on Rio Olympics, Rio 2016 could also tell you what is going on in Rio. After installing, you will be asked to choose preferred language, time zone that you wish to use, how often you want the page updated, favorite countries and sports and whether to be notified about your favorite games. There are three tabs on the main interface called "MEDALS", "RIGHT NOW" and "NEWS" which display results of the Games, what events are in progress, what are upcoming, and related news. More information and options are displayed under the upper left button.
3. NBC Sports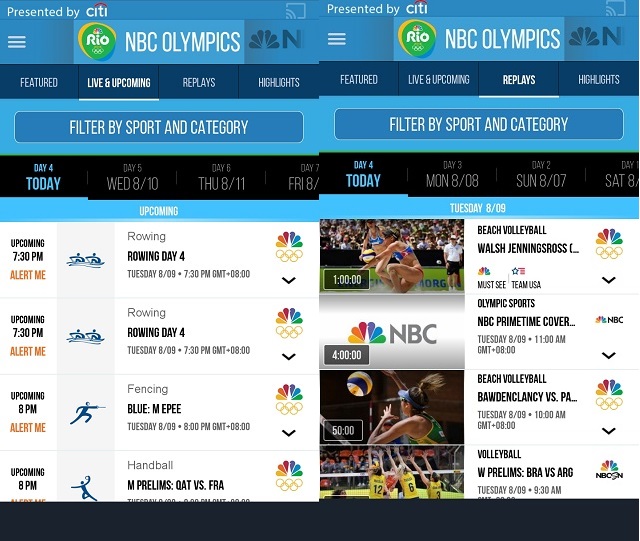 If you prefer to follow the Olympics via videos and want to watch them in real time, NBC Sports is a good choice. It offers plenty videos and it has a section mainly focusing on the Games, so that you do not need to be near your TV or computer for all of them. You can go to "LIVE & UPCOMING" to watch live games and view schedule about following events. And you can tap "ALERT ME" and let this app inform you to watch games, instead of setting alarm clock manually. If you miss some big moments, you can look for them in "REPLAYS" or "HIGHLIGHTS".
4. Olympic Athletes' Hub 2016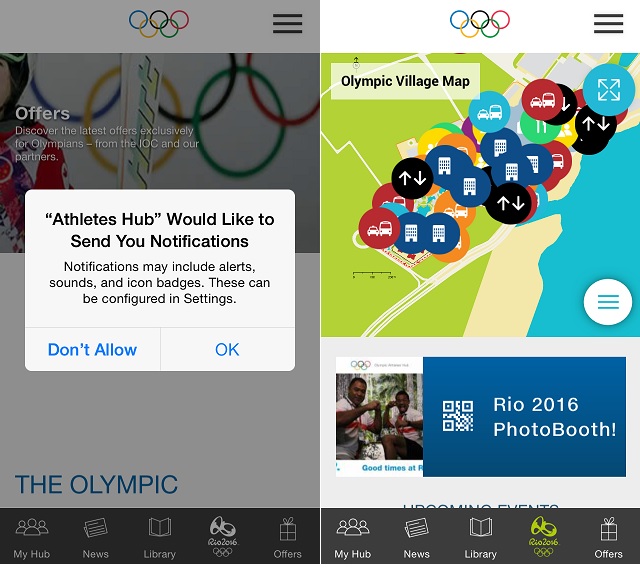 Olympic Athletes' Hub 2016 is designed as a digital home for Olympians. Although it is a social network for athletes, we can also download it and enjoy the Olympics with the athletes. We can go to "News" to see what happened in Rio. And "Library" offers rules, employment and other resources for athletes, but we can have a look at them. The part named "Rio 2016" shows us the Map of Olympic Village and upcoming events and we can have a general idea about the condition of the place where athletes live.
5. Rio Gold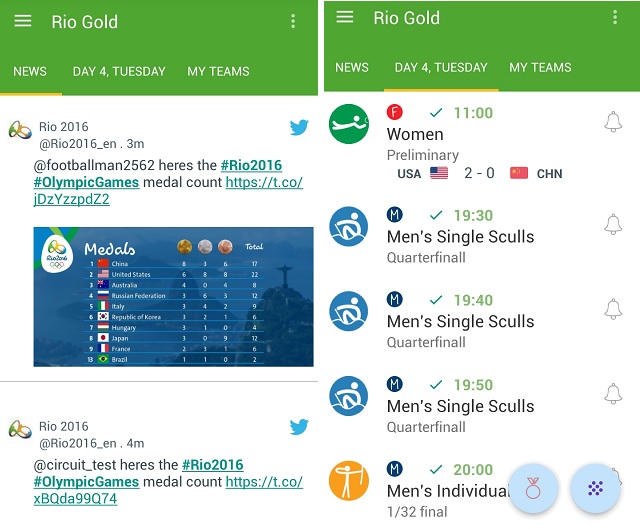 Rio Gold is an Android app about schedule and results of the Games. You can view the latest results from "NEWS". The tab beside "NEWS" shows the current date and schedule. You can tap on the bell icon to set alerts. And when you slide the page, medal icon and sports icon will appear, and you can use them to select what you want to know. Add your favorite countries to "MY TEAMS", it will tell you the rank and results about your favorite ones. And press the country to know more specific details. Such information can also be found by clicking list icon. And "Venues" under list icon helps you know the location of each stadium.
Useful Tip
Some people prefer using apps to stay up to date with Rio Olympic Games while others prefer downloading videos and watching them offline. But the apps and videos take up large storage. To enjoy Rio Olympics better, you need to free up some space. For Android users, you can insert an external SD card, and transfer them to the card. And for iPhone users, you can use AirMore FlashDisk to add storage to iPhone.