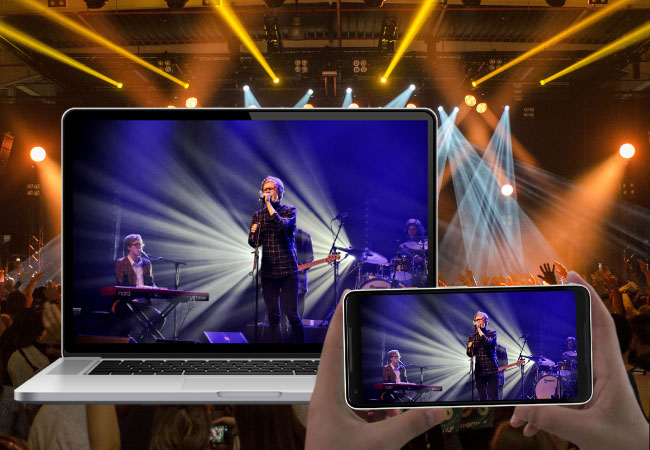 Watching concerts is not only fun but can also reduce stress and even good exercise for our mind and body. Just recently, different artists already announced their concert schedules to meet their fans all over the world after the pandemic. If you're still one of those fellas who would like to enjoy the event without going to crowded places, you can try to watch Online Concert on PC. Experience the thrill and excitement but right in the comfort of your space.
Feasible Ways to Watch Online Concert on PC
ApowerMirror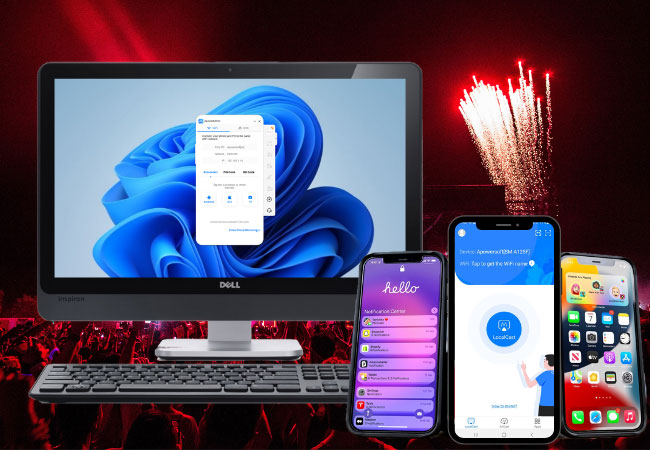 ApowerMirror is a screen mirroring application suitable to get Online Concert on PC. It can take a long period of screen mirroring and can be shared with up to four devices all at once. In addition, ApowerMirror is also fully equipped with several features that you can use while mirroring. It is also good to note that you can use these tools either through the app's main interface or using the shortcut buttons. To illustrate this, just press Alt + A, and the Boss Key will pop out. Take a screenshot by tapping the Control + Q buttons on your keyboard. For video recording, just click Control + R. If you want a full-screen display, hit the Control + F keys. Additional tools include multitasking mode, screen off, lite mode, and more.
Go to your app provider or visit ApowerMirror's website and install the app on your phone and PC.
Connect your devices to the same internet and launch the app.

On your phone, click LocalCast and select the name of your PC. Then, choose Mirror Phone to PC and Start Now.
LetsView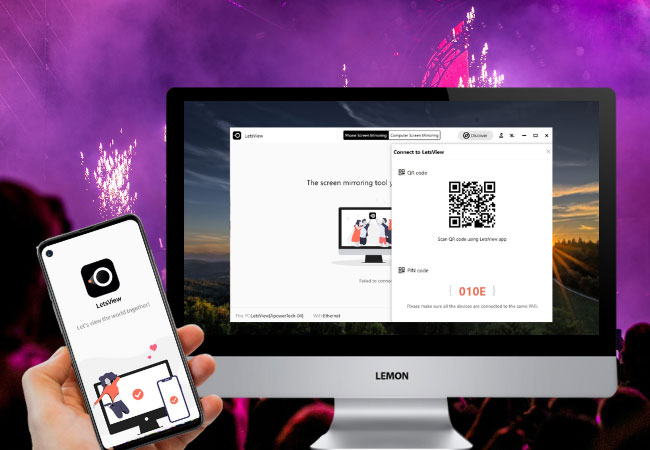 LetsView is a screen mirroring application that you can use for free. Apart from being easy to use, LetsView delivers pristine screen mirroring without chromatic aberration on any type of computer. It's durable to live streaming and watching concerts. There are also several tools that come with it. For instance, it has screen recording, screen capturing, and painting tools for taking down notes. Moreover, it also offers a full-screen display to maximize your viewing experience. Here's how to watch Online Concert on PC.
Visit LetsView's official website or use the download buttons below to install the app.
Be sure to connect your devices to the same WiFi.

On your phone, select the name of the PC you will be using. Tap Phone Screen Mirroring and Start Now to mirror.
AnyMirror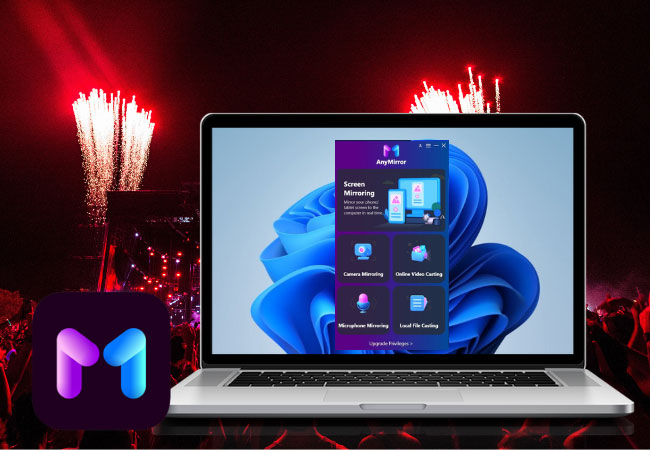 For our third tool, we have AnyMirror. An amazing screen mirroring application that works on a myriad of computers and mobile devices. This application is ideal for watching concerts while doing other tasks on your computer since this one can stream to different devices simultaneously with different content. It also provides other services like real-time recordings or taking screenshots. You may also use this app to directly go on Live as it provides live stream screens with audio. Here's how to get Online Concert on PC using AnyMirror.
Download and install AnyMirror on your phone and computer.

Connect your devices using a USB cable. Launch AnyMirror and click Screen Mirroring and click Start to start mirroring.
Conclusion
Using the tools we've listed in this article, you will be given the chance to enjoy watching the online concert on your computer. You may choose the free app or the paid application depending on your needs and preference. It's better to try each tool for yourself and see which one is highly suitable.