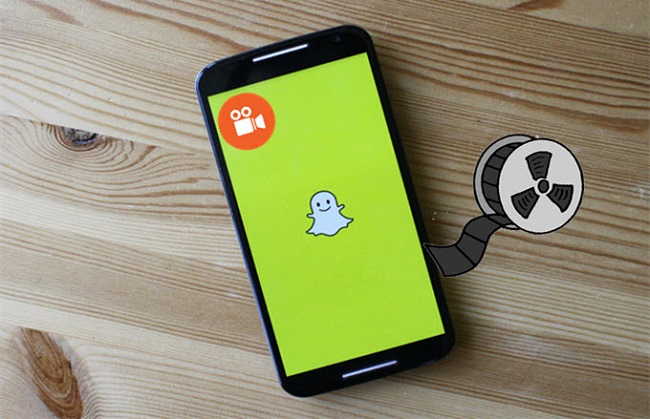 Snapchat appears as a trending social network app which provides both iOS and Android users with various fascinating experiences like applying funky lenses and swapping faces while making a video or a picture. However, these engaging moments prove to be short-lived ones which could not be saved, as it is a special feature of Snapchat. So, many Snapchat users would wonder how to save Snapchat videos and pictures with ease.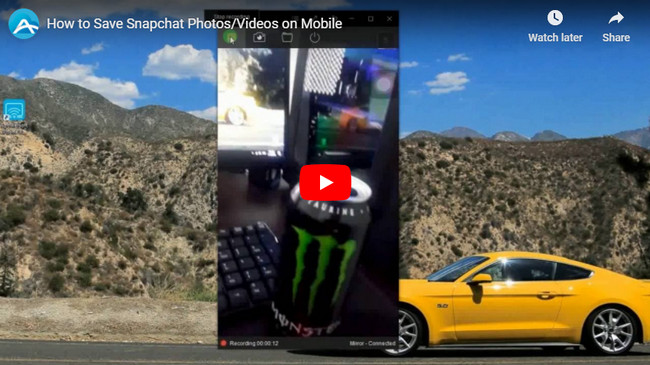 Even though Snapchat has launched new "Replay" feature, however, it allows users to view a snap for only once. Therefore, permanent saving of Snapchat videos and photos would be perfect. On the following passages, some good ways for iOS and Android users would be recommended for how to save videos on Snapchat.
Five tools to save pictures/videos on Snapchat
1. Apowersoft Screen Recorder (Android)
This app is designed for Android users to record activities performing on their screen. Audio will be captured through microphone as well. As a matter of course, it is not only a good Snapchat recorder but also a helpful tool to save Snapchat videos via recording. This app would be found and downloaded from Google Play.
You could record snaps by hitting the record button. Resolution and orientation of the video could also be adjusted according to your taste. Moreover, this Android screen recording app also renders users to take screenshots from Snapchat.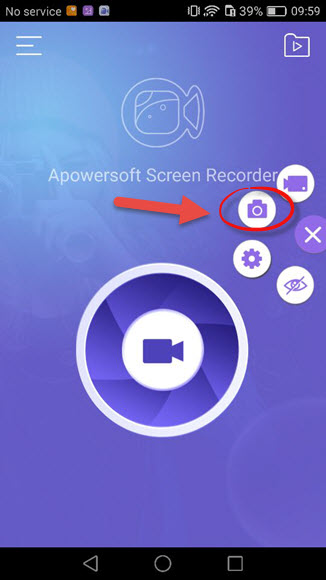 Pros: It provides both video recording and screenshots for users to experience.
Cons: Only Android 5.0 and higher version could get access to this app.
2. SaveMySnaps (Android)
This is an Android-based app to view and download snaps from Snapchat. It bares similar features to Snapchat like snaps and stories. With Snapchat credentials, users could log in to share and save Snapchat videos or pictures they are interested in. Remember do not open a snap on Snapchat before running this app. Or else the snap would be gone without being saved.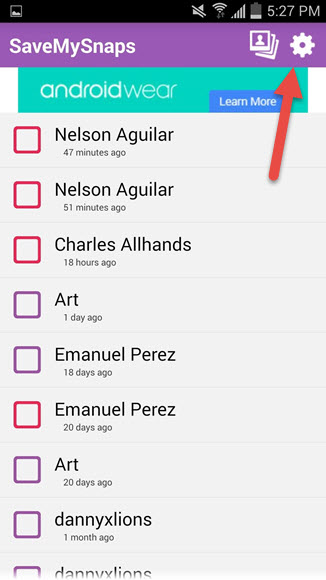 Pros: The automatic saving for pictures and videos would be a handy function for Snapchat lovers.
Cons: Users would pay additional price to remove advertisements in this app if they feel annoyed. And they have to log back in Snapchat anytime when they are using this app.
3. Apowersoft iPhone/iPad Recorder
This screen recorder provides a possible way for Snapchat users to save what they like most. Users could download a proper version for their computers (Mac or Windows).
The screen of iPhone/iPad could be mirrored to your computer via AirPlay. It could record Snapchat videos along with audio from system sound and microphone. Not only could iOS users record Snapchat videos but also they could take a quick screenshot to save Snapchat photos.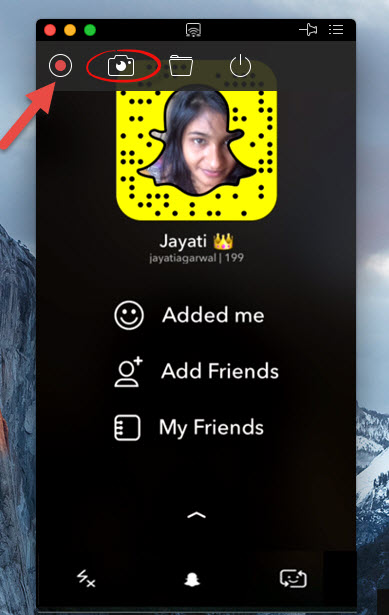 Pros: This app requires no jailbreak of your iPhone and offers various video output formats for users.
Cons: It is not suitable for the one whose computer is not available.
4. Display Recorder (iOS)
Display Recorder works brilliantly to record iOS screen without connecting to PC, which means it could also be applied in saving videos from Snapchat. It could be obtained in Cydia Store rather than in App Store. The output types for video and audio could be altered as you want.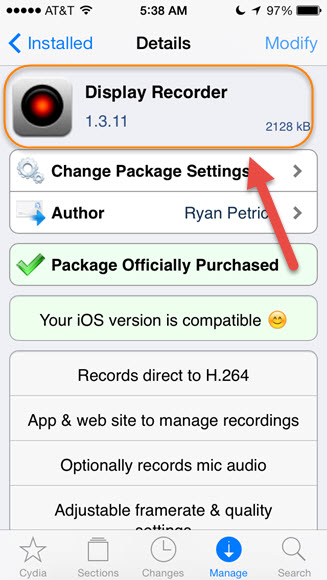 Pros: No computer is needed to record iPhone screen.
Cons: iPhone users need to jailbreak before using this app.
5. Snapsave
Snapsave shows up more than a tool that can save Snapchat pictures and videos but also an alternative to Snapchat. Once users get access to this app with username of Snapchat, new photos and videos from Snapchat could be viewed at any time in this app. Originally it works well for Android users, but since Google removed this app in the market, Android users need to find its APK online and takes some time to install it.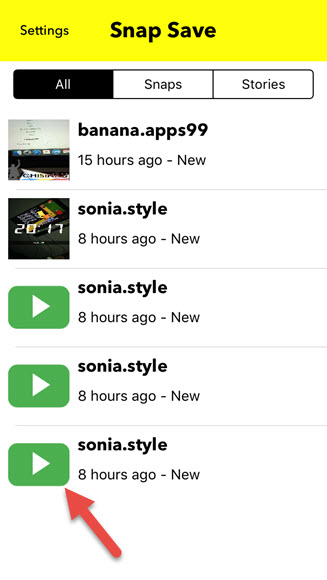 Pros: Pictures and videos would be saved automatically in this app. Users could view them whenever they want.
Cons: Users need to open this app every time if they want to view Snapchat videos and photos. They need to pay for a pro version to save pictures and videos on the local drives otherwise.
These fascinating methods to save pictures and videos from Snapchat are all easy and straightforward to follow. Snapchat users could choose the most favoured one catering their own likes.