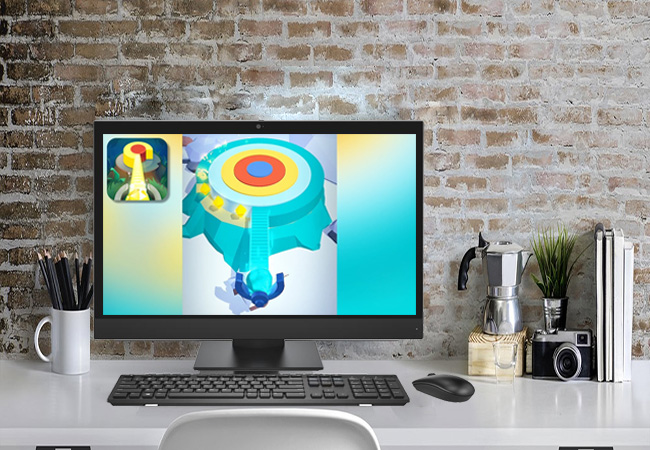 Twist Hit is a game for iOS and Android where the player's objective is to plant and grow trees. This is done by shooting from a cannon to make layers of bark and save a tree. Each level has at least three layers of dice to be completed. The challenge here, though, is the moving obstacles around the layers, because if you hit them, you will restart the level. Nevertheless, if you love trees and you want a soothing and calm game, this one is for you. But would it be even more accomplishing to build trees and play your favorite game on a much larger screen? In this article, we will introduce you to the best way to play Twist Hit on PC along with some tips and tricks to help you get through most of the levels.
How to Play Twist Hit on PC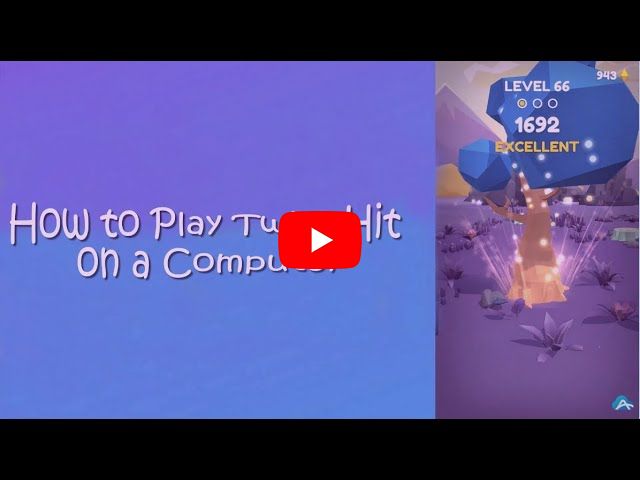 ApowerMirror
Designed to fully maximize the screen size of your computer, ApowerMirror still is the best for displaying a mobile screen on PC with a high graphic resolution. You get to enjoy content like games, videos, images, more with untouched quality for an excellent streaming experience. You can expect a responsive interface and high definition graphics on point-and-click games as well as on fast-paced games. Furthermore, iOS users will get to enjoy the visual along with the audio of their from phone to PC, while Android users will be able to control devices using the keyboard and mouse of their computer. This will let you assign controls and key shortcuts when playing Android games from phone to PC. Here's how to play Twist Hit on PC using this application: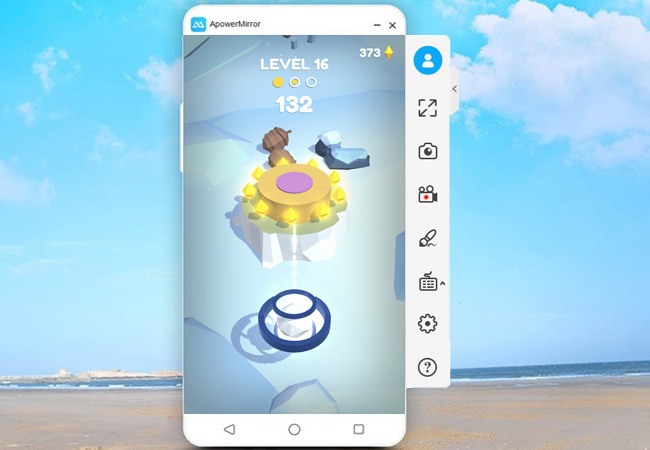 Download and install ApowerMirror on your computer and phone.Download
Launch both programs, then connect your phone to your PC via a USB cable.
Allow USB debugging on your device and tap "Start Now" to start mirroring.
You can now open Twist Hit and enjoy playing it on a bigger screen.
Tips and Tricks for playing Twist Hit
Twist Hit is a fun and simple game. However, it will surely test your reflexes from the moving obstacles around the tree. There are some obstacles which change direction so you can easily hit them. That being said, here are some strategies and tips for you to play Twist Hit on the computer while having fun.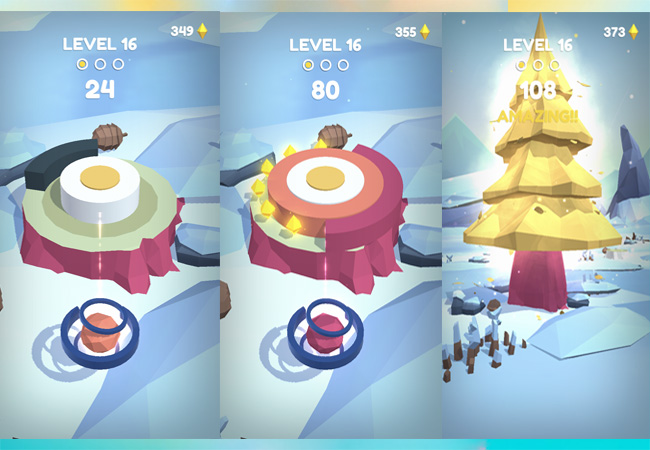 Play it safe
In this game, you have to patiently wait for your turn to shoot. That way, you won't hit the moving obstacles and restart the level. Especially in the latter part of the game, you need to carefully time your shot as obstacles won't be as easy as it is in the first 10-12 levels. You will surely encounter several obstacles with irregular patterns of rotation.
Observe the behavior of the barriers
Along with the timing is the observation. These obstacles follow certain patterns so it's crucial to plan your time of shooting to prevent from hitting them. After learning how they interact with each other, it will be easier for you to manage your shots and easily complete the levels.
Know when to tap and when to hold
These are the two ways to build and complete a tree. By tapping, you will be able to wrap around the cylinder a bit. On the other hand, when you tap and hold, it will continuously fill out the cylinder. Tapping your screen is the best way if the gaps are small ahead of you. Yet if you see large spaces, that's when you have to tap and hold. Later in the game, you might need to use this combination in order to get through.
Use the newly unlocked Trees and Skins
Collectibles won't make any difference towards the game, however, for many players, this will be satisfying. You can actually unlock trees and skins by building a tree. Then, you will gain points which you can use to purchase and unlock new skins and trees.
Summary
With these tips and tricks of Twist Hit, you will be able to master the game and have fun while playing it. And it will be more satisfying if you know how to play Twist Hit on the computer. Using ApowerMirror will make the experience even more special with the benefit of a larger screen.