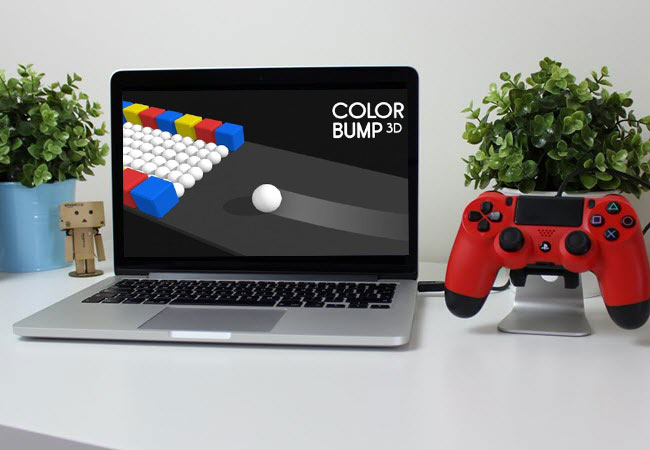 Finding a game to kill time? Look no further, Color Bump 3D is here. This is an arcade game developed and released by Good Job Games. Players are going to control a sphere and bump objects but only the white ones or else your sphere will shatter into pieces and restart the stage. However, it does not offer a PC-version at the moment. Yet other players want to play Color Bump 3D on PC to better see the passages of each level. So, if you are looking for a feasible way, then keep reading and learn a few tips and tricks to master the game.
How to Play Color Bump 3D on PC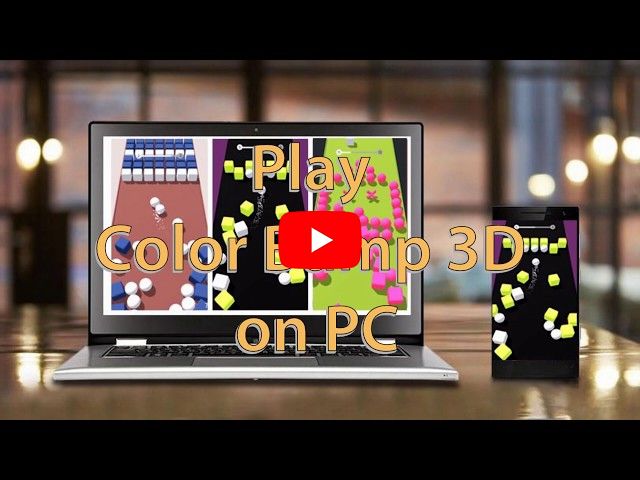 ApowerMirror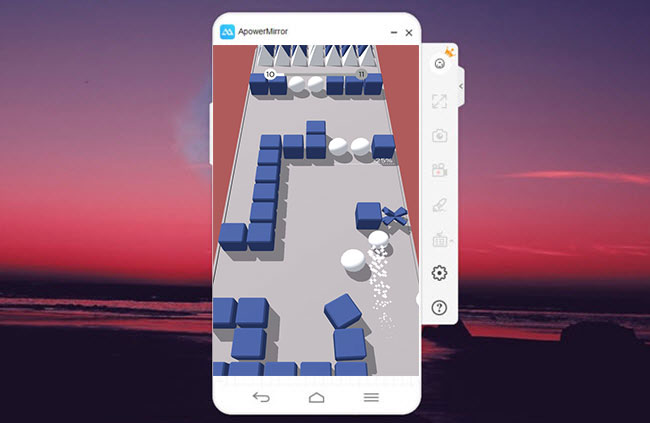 This is a mirroring utility which allows users to cast a mobile screen to PC wirelessly or via USB cable. With ApowerMirror, you will have a more vivid viewing experience when playing games, watching movies or photos on your computer. This comes with an intuitive user-interface that makes it easy to navigate and mirror a phone screen to computer effortlessly. Along with that, you can play games or videos while recording it. Once your phone is mirrored to PC, you will be able to control your phone using the mouse and keyboard. Not only it can mirror mobile devices to PC, but you will also have the privilege to take full control of your computer from the comfort of your smartphone. Even more, it supports PowerPoint remote control which is ideal when you are having a presentation as you can now change slides wirelessly. Now take a look at the step-by-step procedure to learn how to play Color Bump 3D on PC.
Download and install ApowerMirror on your PC. Launch the program and use a USB cable to connect your Android device to PC.Download
Make sure to enable USB debugging on your phone. Next, select "Allow from this computer" and wait for the app to be installed on your Android device.
Once the installation is done, run the program on your phone and tap "Start Now" to initiate the mirroring process.
ApowerMirror will then start to cast your phone's activity onto your computer screen. You should see that your phone is mirrored onto PC. Open Color Bump 3D and enjoy playing.
Tips and Tricks to Play Color Bump 3D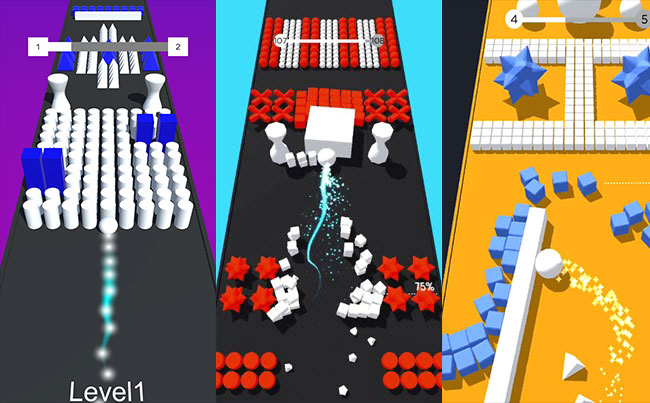 Now that you have learned how you can play Color Bump 3D on the computer, we will give you tips and tricks to play the game without any difficulty this time. The game has a simple concept, yet it's quite challenging and tricky to complete most levels. So, you can try out these tips to pass through each stage with no problem.
Have a shield for protection
Have a shield in front of the sphere whenever applicable This way you will be able to avoid those objects that will break your sphere into pieces. To do this, you need to push an object. However, you need to consider the shape of the item you are pushing. Smaller objects are easy to control, yet if you are dealing with larger ones, you might need a little more dexterity and fast reactions to control.
Straight up in a Line
There are instances that going straight forward works better than making too many sudden movements. This strategy is useful especially when the obstacles are not too tricky. Yet for some levels, only the slightest bit of movement will send you off course. Thus, you need to be careful and know when you really need to move the sphere.
Do not Rush
You don't need to be aggressive in this game. If you keep your sphere moving slowly and steadily, you will clearly see the obstacle ahead, then you will be able to make a strategy to decide which passages to go to. Especially in the latter part of the game, you need to consider the obstacles and remember not to rush.
Strike an Object with power
Do this by swiping up in a straight line behind your sphere with real power. By doing so, you can avoid the obstacles in front of the item you struck. Of course, the item you will strike should be the color white in order to jump over the object in front of it.
Consider the Shape of Objects
Pay close attention to the shape of the object in the game. You will get to encounter a huge variety of these objects and there are a variety of different ways to interact with each them.
Conclusion
After learning the tricks and tips, you should be able get through most of the stages. With the help of ApowerMirror, you can now run Color Bump 3D on PC and enjoy playing it on a larger screen display. Use what you have learned and complete each level. Good luck!