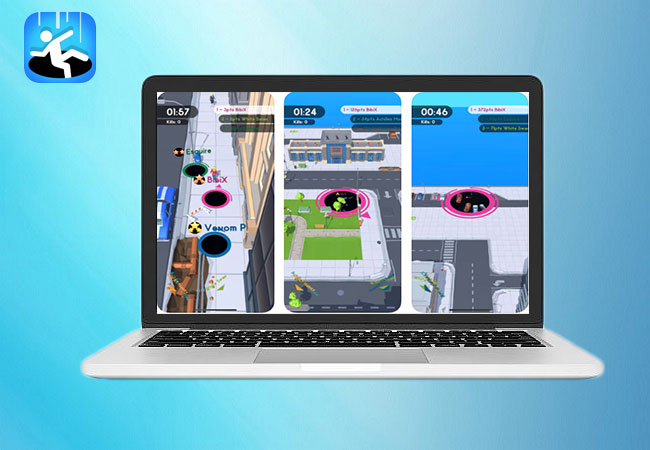 Playing Hole.io or any other game via your phone screen limits the fun, but mirroring it to your PC can give you a superb experience. Play Hole.io by controlling a hole, playing against 6 other players, and lead the board by eating objects, like buildings, cars and more. Keep reading and master how to play Hole.io on your PC via your keyboard.
How to Play Hole.io on PC
ApowerMirror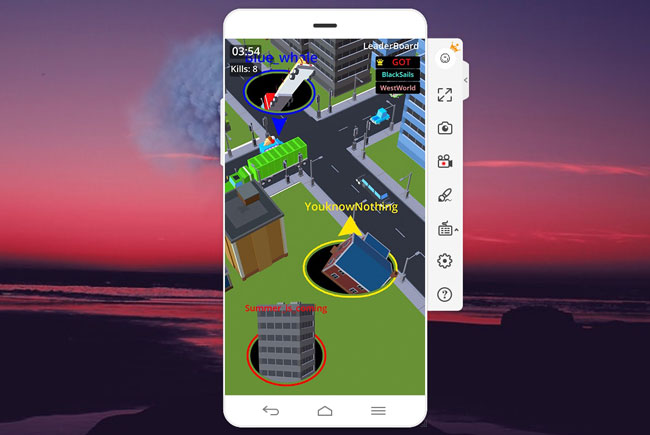 ApowerMirror is one of the easiest and most efficient wireless connection applications across-mobile platforms. This app is supported by Apple iPhone models, iPad, Windows PC, projector, and Mac computer. It provides you with a more convenient way of presenting files to a larger group, sharing content with friends, and playing Android games on a PC monitor. With ApowerMirror, you can easily control your mobile screen via mouse and keyboard. To connect your Android to your PC using ApowerMirror, you only need to do the following:
Download ApowerMirror on your PC. Connect your Android to your PC using a USB.Download
Turn on USB debugging on your Android device and select "Allow from this computer".
Wait for the app to install on your Android.
After the app has been installed, open it on your phone, and Tap "Start Now" and enjoy.
ApowerMirror will immediately start capturing everything on your phone's screen. Then you can run the game and play it.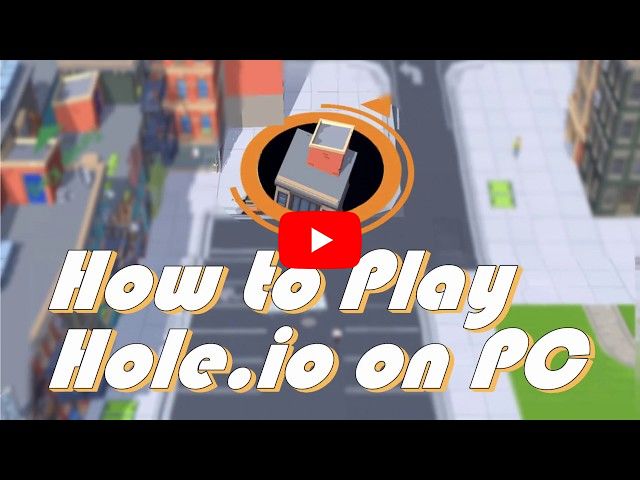 Tricks and Tips for playing Hole.io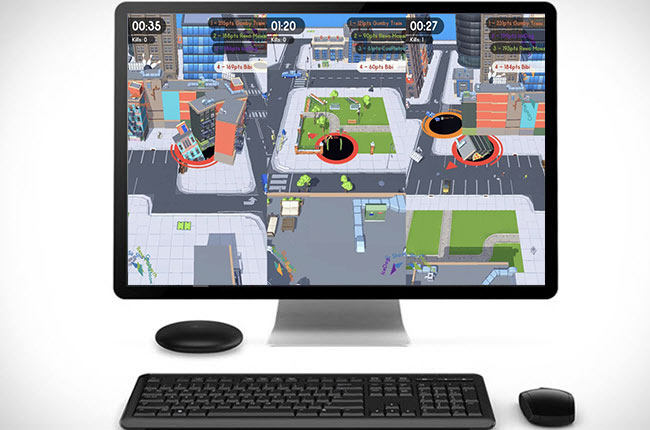 Getting the top rank in Hole.io game is super easy. Whether you are a newbie or a Hole.io pro, you only need to get into the game with a spirit of winning. Here, you will learn some of the most promising tricks and tips to get you started and beat the challenge.
Tricks
Start aggressively and remember every second countsUse the pre-determined strategy to start your game like a pro. First look around for small objects and eat them after the battle kick starts. Searching for big objects in the start stage will waste most of your time, and other players will leave you behind.

So, don't waste time; at the beginning of the game, start by eating small objects then move to eating big objects like cars, trees at the park, and later eat buildings. Being quick in eating objects in this game makes you better than others.

Eliminate your opponentsTo move up the board quickly by earning points, start eating your opponents (players). When you eat your opponent, you earn 5 to 15 points depending on the size of the player.
Lookout for double bonusActivate the double bonus in Hole.io game by killing your enemies in a few seconds. When you kill more enemies in a few seconds, you earn a special bonus and double your points. However, don't kill small enemies; look for bigger enemies because this is where the bonus is.
Aim at becoming the champWhen you are big enough, don't waste time looking for small objects; eat your enemies or big objects such as cars, building or trees.
Tips
Target the direction that has many objects before starting the game.
Eat small objects at the beginning.
Move to eating cars on roads to earn more points quickly.
Eliminate your opponents by eating to earn more points.
Eat your opponents back-to-back to double your points.
Once you are big enough, eat your enemies and big objects.
Now you have learned how to play Hole.io on your computer plus tricks and tips to score high on the board. Let's see you on the other end making magnificent scores by eating objects plus eating your enemies to double your scores. Finally, with Hole.io game, you get the option of changing the color of your Hole, making it fancier and creating a custom room to play with friends. Start earning points today with the above tips and tricks. We hope this is helpful.