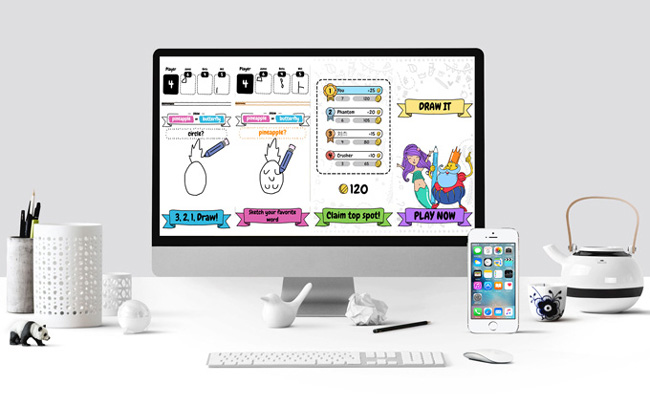 Draw it is an amusing and addictive mobile game developed by Kwalee. Its objective is to draw as fast as you can to beat your competitors in just a limited amount of time. This game has a variety of word packs to collect by just unlocking them. Moreover, it has a fierce competition with a lot of objects to draw/sketch in seconds. However, playing this on a small screen will make you find it hard to draw that is why we are here to help you play Draw it on PC.
How to Play Draw it on PC
How to Play Draw it on PC with ApowerMirror
ApowerMirror is an application where iOS users can mirror their device's screen to a larger screen display or vice-versa. With this application, they can stream videos, play mobile games, present files to everyone clearly. Furthermore, this tool is compatible with both Android (for phones and tablets that runs 5.0 and above that supports Chromecast) and IOS (with AirPlay capability) that supports Windows and Mac platforms. It also allows users to control their phones from their PC that makes it more convenient to use. Especially to gamers, wherein they can command their game's character using the keyboard of their PC, which makes it less hassle for them to play. Evidently, this application is of great help how to play Draw it on pc. To start, just follow the steps below.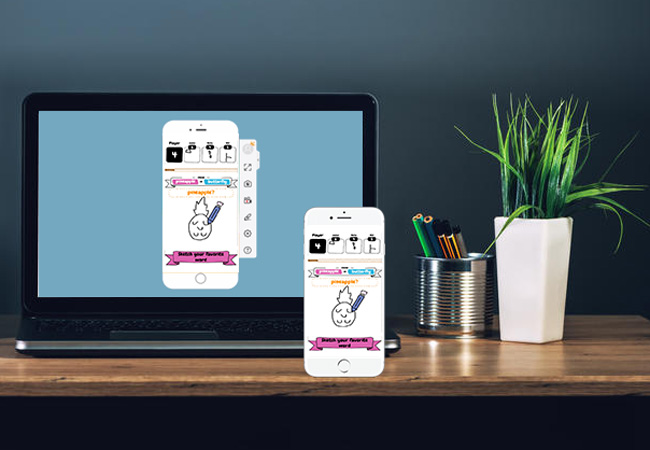 Download and install ApowerMirror on both PC and device.
Launch the application then tap the "M" button in your device and wait until the device discovers the name of your PC then tap it to connect.
Once, connected, Open Draw it and start playing on your PC.
Tips and Tricks to Play Draw it
It does not matter how you draw the picture as long as it is recognizable by the AI as long it will be counted correct.
The game will give you two choices of words and make sure that you will choose the easier one to draw.
The more you win the round, the more you will have bonus words and characters that you will be able to unlock. Speed is the key.
You may earn coins by winning on the drawing rounds and watching videos.
Conclusion
Since you know on how to play Draw it on computer, you may now enjoy drawing and sketching your way through winning the game with this article as well as by using and following its tips and tricks. This article will help you a lot when it comes in mirroring your phone screen to your PC. With its new and additional features, playing mobiles games will be so much easier and faster.