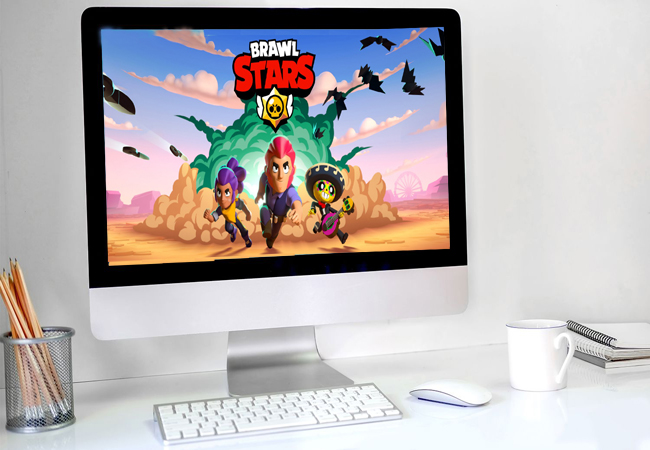 Brawl Stars is a party brawler video game which is all about 3 vs 3 matches. In this game, you will get to enjoy playing as a variety of characters that offer different moves, abilities, and interactions. As you progress, you also need to upgrade the stats of your brawlers to make them stronger. This game is designed for mobile devices and tablets. However, playing mobile games on a bigger screen is much better so you can see the whole arena. So we recommend for you to play Brawl Stars on PC for a much wider screen display. In this article, we will show you three great methods to play this game right on your computer.
Top 3 Ways to Play Brawl Stars on PC
ApowerMirror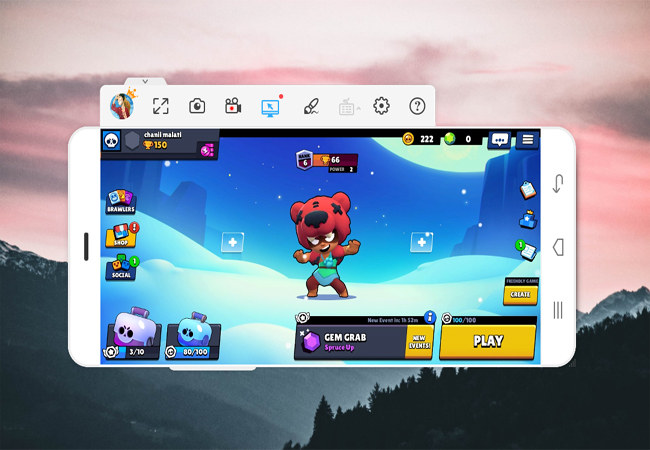 ApowerMirror is a mirroring program that allows you to display your Android and iOS screen onto PC with either USB or WiFi connection. By using this app, you will be able to take full control of your Android phone using a mouse and keyboard. Therefore, you can stream photos, videos, gameplay, and other screen activities onto a bigger screen. In case you want to demonstrate a video game walk-through, you may also use its recording function to capture the activity of your screen. Also, you may take snapshots of your game while playing it on your computer. Now let's learn how to play Brawl Stars on PC.
Download and install the program on your phone and PC or Mac. Run the program on both devices afterwards.
Connect your phone to the computer once launched.
For Android:
You can link your device to PC via USB cable. Or you can also connect through Wi-Fi connection.
First Method: Via USB cable. Enable USB debugging on your Android by going to "Settings" > "Developer options" > "USB debugging". Next, connect your mobile device to PC using a USB cable. Once successfully connected, tap "Start Now" to cast your phone to PC.

Second Method: WiFi Connection. Connect both your computer and phone to the same WiFi connection and tap the mirror button on your Android to detect your PC. Then, select the name of your computer from the detected devices.
For iOS:
You can mirror your iPhone to PC through the "Screen Mirroring" function from the Control Center. With you finger slide up from the bottom of your iPhone screen to open the Control Center, and tap the "Screen Mirroring" button to detect your PC. Then, select the name of your PC to connect.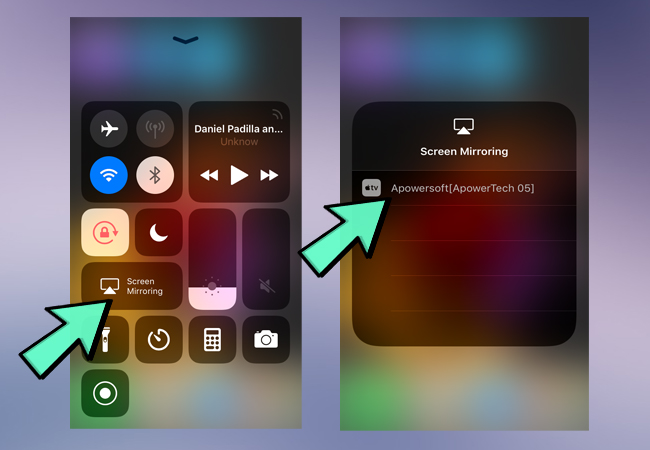 By following these steps, you will see the screen of your phone on your computer and enjoy a fuller experience of playing Brawl Stars on a wider screen.
Note: By connecting your Android device to PC via USB cable, you will be able to control phone from PC using a keyboard and mouse. To assign keys for the controls, just press the game keyboard function from the toolbar and select your desired keys from the buttons that appear. Click the "Save" button to save changes.
BlueStacks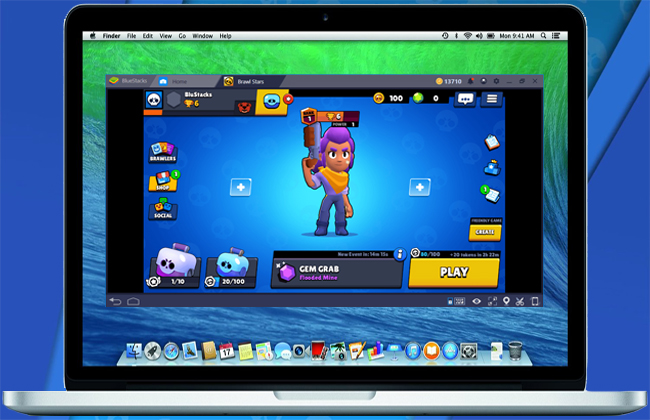 BlueStacks is another ideal tool for you to play Brawl Stars on computer. It is free and has a convenient user interface. Just like Google Play Store, it lets you search and install popular apps and latest mobile games on your PC or Mac. So if there are apps or games you need, yet they are not available on your computer, you can turn to Bluestacks as it is a nice option for you to enjoy multiple Android apps or games right on your PC. As for the performance, the app runs smoothly with a minimal amount of lag. Moreover, it has a multiplayer feature that enables you to run multiple apps simultaneously. To use this app to play Brawl Stars game on your PC, you can follow the simple steps below.
Download and install Bluestacks on your PC. Launch it afterwards.
Go to Google Play Store once the app is launched. You need to sign up using your Google Account to proceed.
After that, search for Brawl Stars and click the corresponding result then install it.
Once done, open the game Brawl Stars and start playing it on your computer.
Andy Android Emulator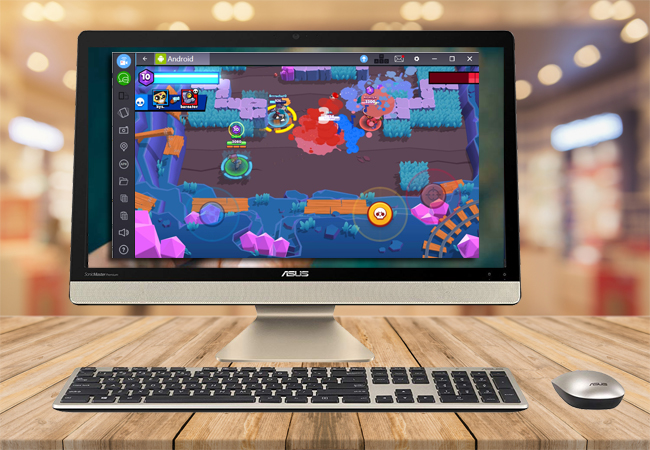 Andy Android Emulator is another great tool that you can use. It also performs well on Windows PC and Mac. It features an easy-to-use and clear user interface so you can play and open any app without any complicated setup. Using this app, you will have a seamless gaming experience as it works smoothly even on PC with mediocre hardware. Furthermore, Bloatware is not something you want especially when you have a limited memory space, and Andy Android Emulator has removed this to guarantee its flawless performance. Here's how you can play Brawl Stars on Mac or PC using this tool.
Get Andy Android Emulator from its official site and then install it on your computer.
Once the installation is done, run the program and sign up with your Google account.
Go to Google Play Store and then type down "Brawl Stars" on the search box. Once the game appears, click the "Install" button and wait until the download is complete.
You are now ready to play Brawl Stars on your Mac and PC.
Conclusion
If you want to have a better viewing experience when playing a mobile game like Brawl Stars, then you can refer to the tools mentioned above. You can use the mirroring method if you just want to view your gameplay on a bigger display and save your gaming progress on the phone. On the other hand, emulators are ideal when you are always using your computer to play games or want to play something not available for desktop.