The number of people using iOS devices these days keeps on increasing because of the new iOS 13 updates. People find the platform more and handier. The new iOS 13 makes the usability of the phone even more helpful to people. Most especially this new update makes it easier for you to mirror iOS 13 to TV. The previous versions of iOS are a little limited regarding the number of mirroring apps, but now so many more apps are supported. You can continue reading to learn about some of the apps supported by this new software update.
Useful Methods to Mirror iOS 13 to TV
AppleTV
As we all know iOS devices are built to be compatible with each other. You do almost everything on your iOS together. This includes the sharing of files whether through iCloud or manual transfer. Aside from that, one in-demand feature that you can make the best of now is to cast iOS 13 phone to TV without worrying about compatibility issues. To cast using this tool is very easy, just follow along with the steps below.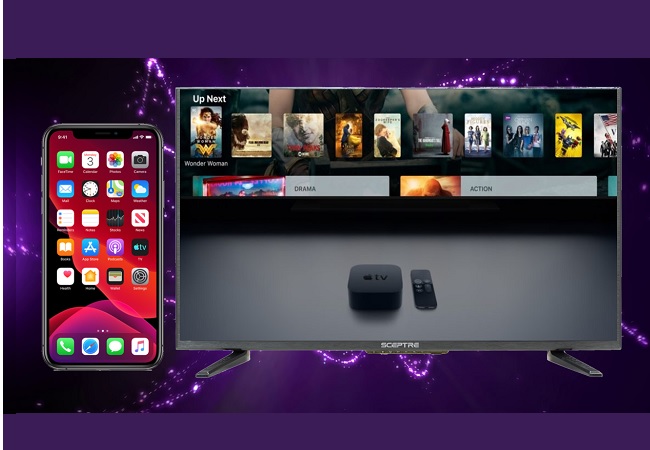 Make sure your Apple TV and your iPhone are connected under the same network.
On your iPhone, head up to the upper right-hand side of your screen and swipe down to show your control panel.
Now tap on "Airplay". From there tap the name of your Apple TV.
ApowerMirror
But what if you don't have an Apple TV and you just have a Smart TV? Will it still be possible to cast your iOS 13 to your TV? Definitely! You can use a third-party app on your phone and your TV. You just have to download them to make them work. ApoowerMirror is one of the best mirroring apps that ever existed. This app is very versatile and it can work with almost all platforms. Aside from the fact that it is easy to use, the tool offers more features aside from just mirroring. To screen mirror iOS 13 to TV using this tool, read through the following.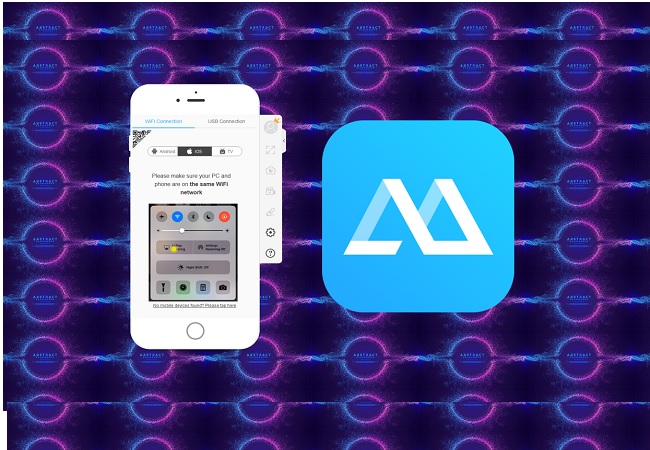 Use the shortcut buttons below to download and install Apowermirror to your iPhone and TV. Make sure they are connected under the same Wi-fi network for them to work.

For TV

For iPhone
Next launch the app on both. On your TV, a pin will be flashing under the "Pin" tab. This is the pin that you have to enter on your iPhone to connect.
On your iPhone, head to the upper right and click the "Pin" icon. See the picture below to see what it looks like
Lastly, enter the pin showing on your TV and tap "Start Mirroring". The mirroring will then begin. By the way, you can also cast iOS 13 to PC.
AllCast
Finally, another third-party app that you can use is Allcast. It is an app with a simple interface that can mirror your iOS 13 to TV using Chromecast, Apple TV, Amazon Fire TV, Xbox One WDTV and even mirror iPhone to Samsung, Sony and Panasonic. Through this you can stream and watch any media contents on your TV. Also, you can browse through your files on your phone's internal memory like photos or videos to show off to your friends and family. There is a free version of the tool, however there are certain limitations set. In spite of that, it is still a good alternative. To use it follow the instructions below.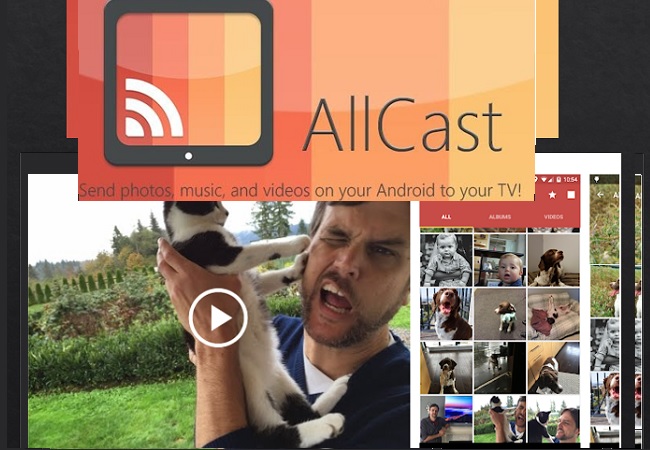 First download the application on your iOS. No need to download it on your TV if your TV has the following supported third-party hardware or if the TV supports it.
Next, open the movie you want to watch on your phone and open it through AllCast.
The app will then search for the player and connect to mirror it.
Conclusion
All of the above options have been proven effective for they were tested and reviewed before writing about them here. Among the options available, ApowerMirror has the most advantages because of its versatility and easy to use interface. You can consider using them all by trying one after the another. If you have suggestions you can also reach us out by leaving us a message down in the comments section below.