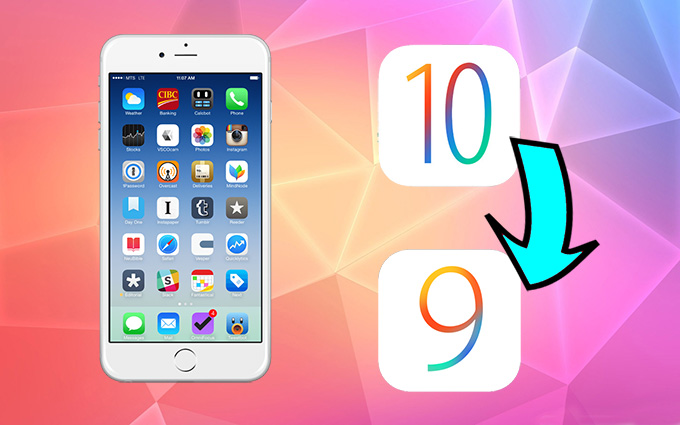 iOS 10 is currently the most advanced version of the iOS available for Apple devices owners. Many people are so excited to experience its new features. Many of those who upgraded the system love it while on the other hand, there are users who wish to downgrade from iOS 10 to iOS 9. Some people just prefer to use the previous "Slide to Unlock" function rather than the new lock screen. Furthermore, there are also reports about iOS freezing problem that is why they would really prefer to have the iOS 9 back. Apple Inc. would not recommend you to downgrade. However, if you really wish to do so, there is still a way to downgrade your iOS. You can use the iOS 9.3.5 version as Apple is still allowing users to sign on this version, yet you have to remember that the company might stop doing it one day since the latest iOS has already been released. Before we start downgrading, it is highly recommended to back up all the files first.
Archive Files Before You Downgrade iOS 10
The previous versions of iOS are not compatible with iOS 10 backups. That is why it would be best if you move all your files to your PC before you downgrade iOS 10. You may actually make use of Apowersoft Phone Manager so that you can save your data with great ease. This tool is much easier to use than iTunes as it is highly organized and it has a very user-friendly interface. Moreover, when you connect your Apple device, you'll find all your files in different tabs such as Pictures, Videos, Music, Contacts, Apps and many more. From there, you may transfer files to PC. In order for you to fully understand how it works, follow the steps below.
Step 1: Download, install and launch the application on your computer.
Step 2: Connect your device to PC via USB cable and the app will automatically detect it.
Step 3: Click on each tab (Apps, Photos, Videos, Music), check on the files and click the "Export" button. They will then be saved on your computer.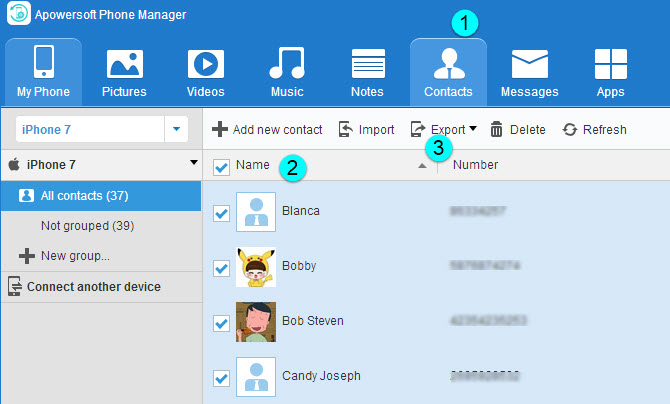 How to Downgrade iOS 10
Right after archiving your files, you may now downgrade your iOS 10. Here are the detailed steps on how you can downgrade.
1. Download the IPSW for previous version of iOS
Search the internet and find IPSW file for your Apple device and then download it.
2. Connect your device to PC and launch iTunes
Plug a USB cable to link your iDevice with the computer. After that, launch iTunes and then select the iOS 10 device on the top left corner.
Remember that your iTunes must be updated to the latest version.
3. Open the IPSW file
On your iPhone, go to "Settings", click on "iCloud", and make sure you disable "Find My iPhone". On PC, you need to press "Shift" together with the "Restore" button. After that, find the IPSW file and select it. iTunes will then alert you that you are no longer using the iOS 10 version and at the same time it will delete all your files. Just allow to start downgrading.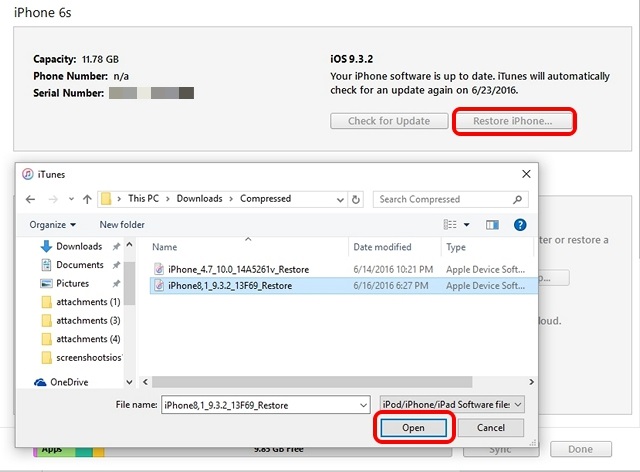 4. It's done!
Wait for the iTunes to install the old iOS version. iTunes will then notify you when it finishes the installation. And then you can start importing data to your phone.
That is how to downgrade iOS 10 easily. You may now enjoy your iOS 9 again. Just make sure that you get the right IPSW file for your device so that your device will refrain from being bricked. Aside from that, you also have to remember to transfer your files to the computer before downgrading to avoid losing them.