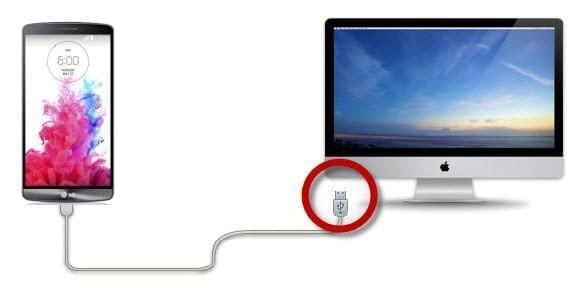 It is quite easy to connect iOS devices, such as iPhone, iPad and iPod to Mac as they are all developed by Apple. But, to connect Android phones to Mac is really a challenge for most people, especially for those LG G3/G4 users – Mac seems to impede users from connecting with these phones. However, there're still ways to solve this tough problem. Here, I would give you some useful guides on how to connect LG phone to Mac.
Three methods to connect LG phone to Mac
Method One: Using AirMore
As a cross-platform application, AirMore is no doubt one of the best ways to access LG phone from Mac. While most file transfer software only work for Windows system, AirMore is applicable for both Windows and Mac. As long as you have installed Chrome, Firefox or Safari, using this app to manage your mobile device on PC is as easy as pie. All you need to do is to follow the guide here.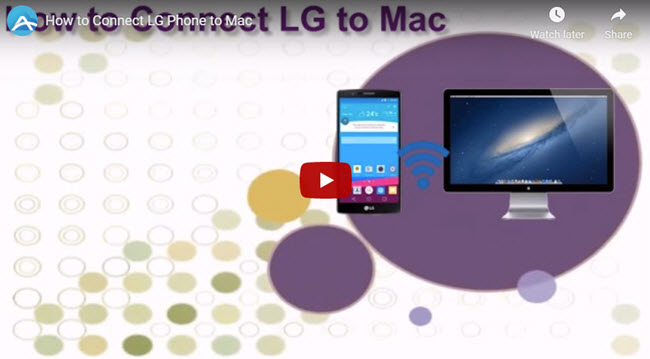 Open your browser on Mac. Go to address: web.airmore.com.
Tap AirMore app on your LG. Please note that the mobile device and PC need to be in the same WiFi network.
Scan the QR code on the webpage or click the icon of your device in Radar. If you choose to click the avatar, then remember to tap "Accept" on your LG.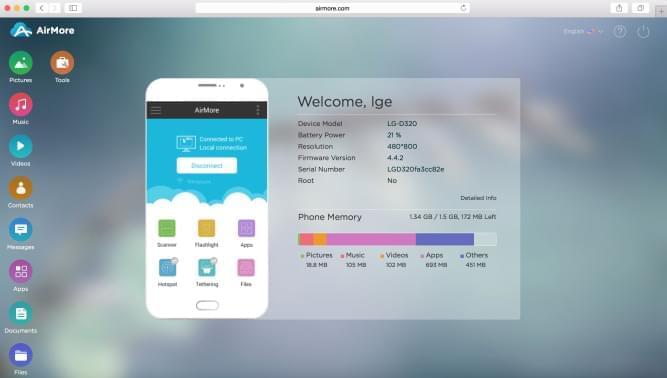 Pros:
Super easy and fast way to connect.
Needs no USB cable or installation on your Mac.
Allows you to manage pictures, music, videos, apps, documents and files in a well-organized way.
Enables you to drag and drop files directly to transfer.
No size limits for transferring large files.
Capable of connecting Android and iPhone to Win/Mac system and works well on browsers like Chrome, Firefox and Safari.
Cons:
Transfer speed highly depends on internet connection.
Method Two: Using USB cable
As the most common way to connect a mobile device on PC, utilizing USB cable is known to all. It's fair to say that everyone has learnt the usage of USB cable by the time they access a mobile. For Windows computer, you can easily connect your LG G3 or G4 to it by using a USB cable. However, Mac is very difficult to deal with when it comes to managing Android data. There's a special trick lies in the method to connect LG to Mac. Find the instructional steps below.
Turn on USB debugging on your LG phone. Go to "Settings", "General" "Developer options". Check the box behind "USB debugging".
Plug in USB cable to connect. When selecting the connecting method, choose "Send images (PTP)".
Your photos and videos will be displayed in iPhoto. If you want, you may transfer them to Mac rapidly.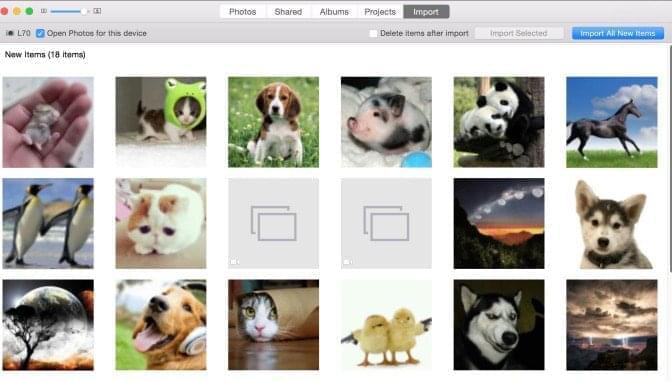 Pros:
No need for installing any third-party application.
Suitable for anyone who has a USB cable.
Cons:
Manages pictures, videos and documents with limited functions.
Needs to find destination folders step by step.
Cannot move files from Mac into LG.
Method Three: Using Android File Transfer
Another traditional solution to manage LG phone from Mac is making use of third-party desktop software – Android File Transfer. As a frequently-used tool to browse and transfer data between Android phone and Mac, this File Transfer allows you to connect Android to Mac computer in a fast way. Please refer to the following process to use it.
Download the app on your Mac, and open the file androidfiletransfer.dmg.
Connect your LG to Mac by using USB cable.
A window will show up on Mac which displays all your phone data for you to manage. Double click Android File Transfer icon if the window doesn't come up automatically.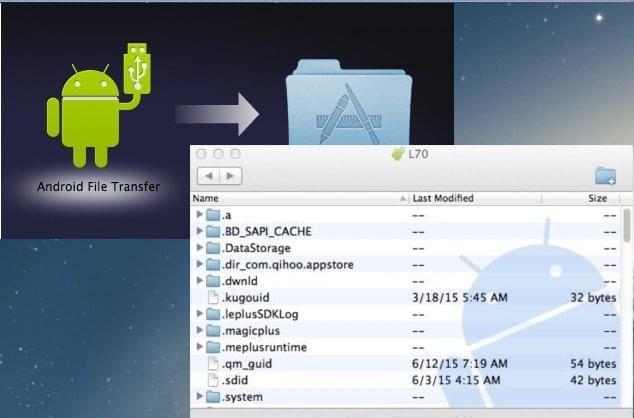 Pros:
Allows you to access all your Android data from Mac.
Requires no Internet connection once it has been installed.
Transfers files to Mac by using drag and drop function.
Cons:
Needs installation on Mac.
Limit of transferring a maximum of 4 GB files.
A USB cable is a must.
Displays the files and folders in a messy way.
By comparing all the three ways mentioned above to connect LG phone to Mac, AirMore is more recommended, as it allows you to connect Android and Mac in the easiest way. Besides transferring function, AirMore has many practical features which will benefit you a lot. For example, you can preview pictures, stream music and videos online without downloading them on PC, delete files and so on. That's why it receives so many praises from users.