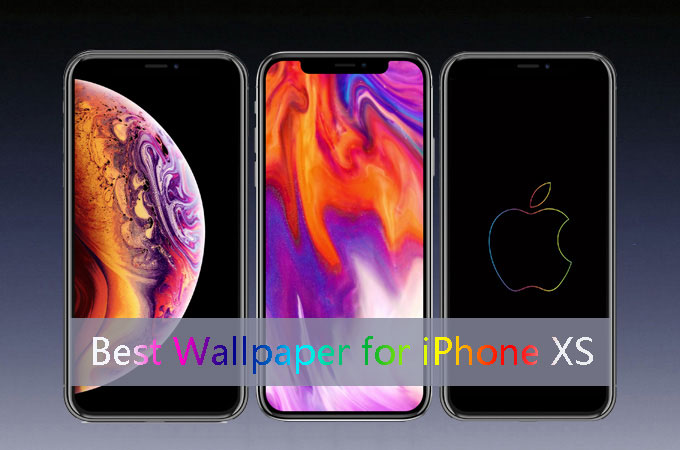 One of the coolest things you can do with your new iPhone XS is to customize its wallpaper to give a whole new feel to your phone's home screen. Your iPhone is already loaded with elegant wallpapers so that you can change the look and feel of your home screen the way you like it. However, using the same background might appear boring later on. In this case, you need to find the best wallpaper for iPhone XS which is going to bring new look and feel to your home screen. With that being said, we listed in this article the best websites that you can visit to download amazing iPhone XS wallpapers for free.
Free Websites to Download Free iPhone XS Wallpapers
WallpapersHome
WallpapersHome is a 4k wallpaper website for desktop and mobile devices. So, if you are looking for original and gorgeous HD and 4k wallpapers for your mobile phone lock-screen, this site is recommended for you. It is loaded with cool theme images like abstract, animals, space, quotes as well as OS where you can find the best iPhone XS wallpaper. Its categories are well organized on left side of the interface. Just click on OS category and you should see iPhone, from there you can download wallpapers specifically for iPhone XS. Moreover, it claims to host wallpapers for all new screens with resolutions starting from 3k to 5k and 10 Ultra HD.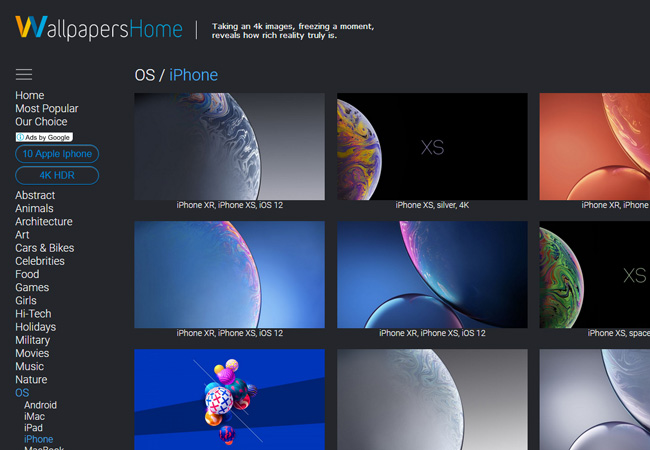 iSpazio
Another website you might consider visiting is iSpazio. This is an Italian-based blog network that provides updated and comprehensive Apple world news, reviews, original headings and comparisons with competitors. This site was launched in November 2007. They update news almost every day and the wallpaper picks are really good. In addition, it features a section called "Wallpapers" which provides users with wide variety choice of free iPhone XS wallpaper. You can also set an interactive wallpaper on your iPhone home screen by going to its "Live Wallpapers" tab. There you should see instructions on how to download and set a live wallpaper on your home screen.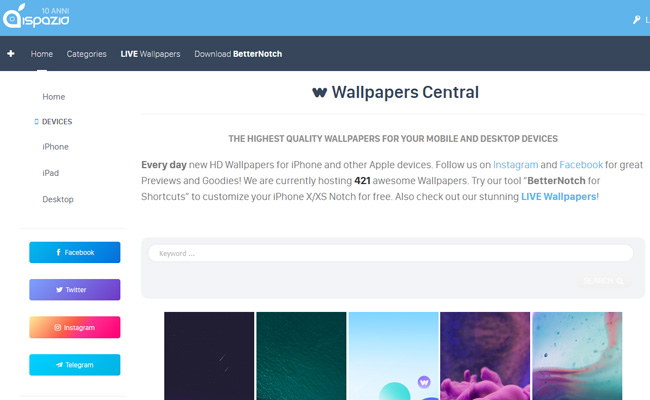 MacTrast
Another good site to download wallpapers for your iPhone XS is MacTrast. It is an Apple news blog that publishes news and information about iPhone, iPad, Macbook and App reviews. When you come across its "How to" section, you will discover a lot of useful tutorials about Apple products or apps. Meanwhile, you can check out its weekly update called "Wallpaper Weekends". In this section are a few nice wallpapers being shared along with the theme associated with it. So, for you to grab stunning iPhone wallpapers, just check out this section regularly to keep updated and get new iPhone XS wallpaper. Apart from that, if you wish to read more trending news, it has a section called "Rumor" containing allegations and claims of facts about Apple.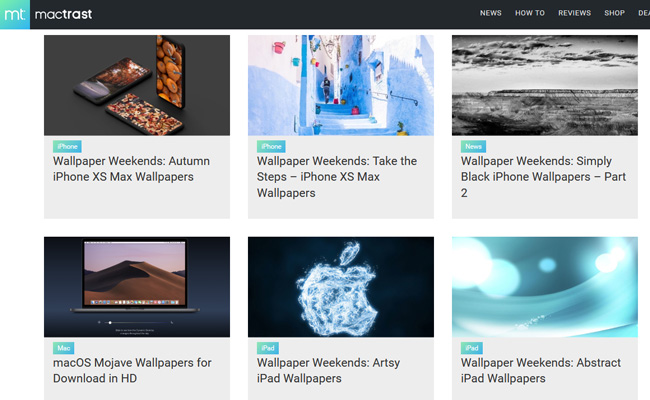 9TO5Mac
9TO5Mac also offers you best wallpapers for your iPhone XS or iPhone XS Max. This is a daily Apple news site launched in 2007 that discusses news and reviews for Apple products and apps with a full coverage on iPhone, iPad and everything about Mac. It has gained fame in its early years after publishing photos of the original iPod touch, the third-generation iPod nano which is the first iPhone. Aside from that, you can download the 3 gorgeous new wallpapers for your iPhone XS which are titled as "Bubbles". It also has a YouTube channel which consists of reviews, tutorials and tips anything and everything about Apple to better demonstrate these topics.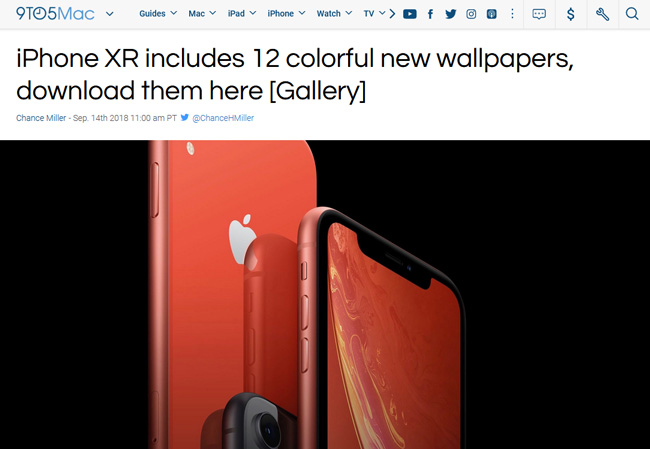 iDownloadBlog
DownloadBlog was founded in May 2008 as a weblog that focuses on topics regarding Apple reviews, editorials, jailbreak information, as well as guides and tutorials about iPhone, iPad, Mac Apple TV. In addition, you will be able to download free wallpaper for iPhone XS from this site. What's more, you can install its mobile app from your App Store which is compatible with iPhone, iPad and iPod touch. With this, you may browse the latest headlines from your favorite Apple blog and keep posted with everything Apple.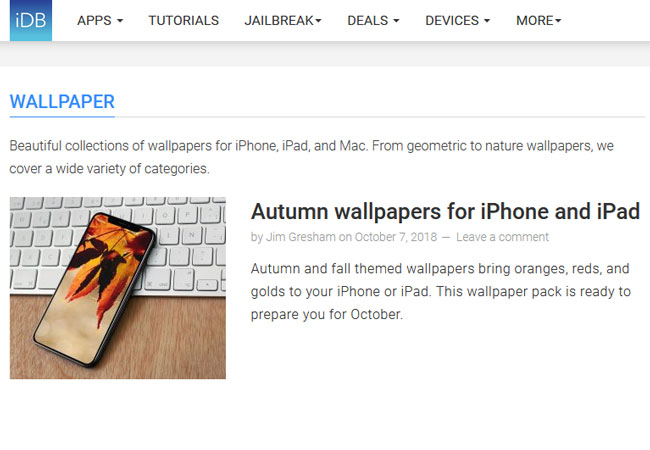 Conclusion
To conclude, all the above-mentioned websites enable you to download wallpaper which will certainly fit your iPhone XS home screen. Yet it is better to visit them one by one so you'll get to see and weigh the advantages and disadvantages of each site. Nevertheless, the time you are going to spend for each website just to find new wallpaper iPhone XS will be satisfactory because you will also discover different wallpapers to best suit your iPhone.