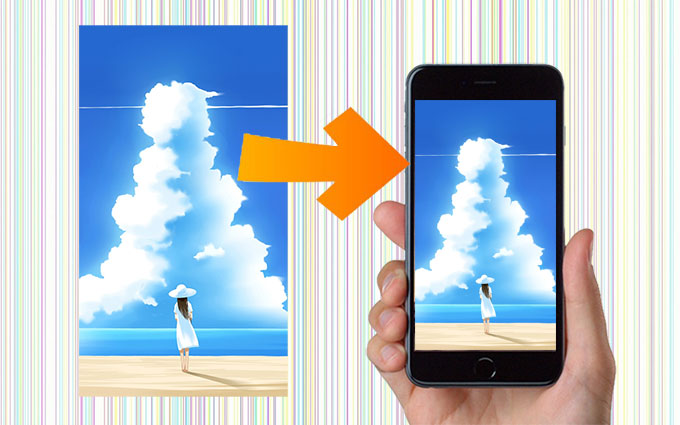 Wallpaper is the first thing you see when opening the iPhone. And it has a huge influence on your mood whether you are aware or not. A nice wallpaper may even brighten your day! That's why it is important to choose the ones you like. Besides, a cool and awesome wallpaper will make your iPhone unique from your friends'. However, the built-in wallpapers in iPhone are very limited and boring. To explore more free wallpapers for iPhone, you can visit these 5 websites where you can download HD wallpapers for your iPhone 6, iPhone 5, iPhone SE and more iOS devices.
Free websites to download iPhone wallpapers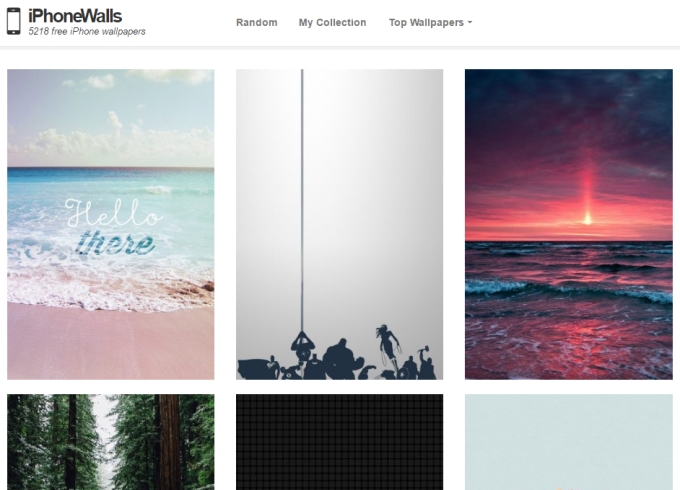 iPhoneWalls provides a great deal of beautiful wallpapers for iPhone. Its interface is very clean and comfortable without any ads. On the top, you will see "Random", "My Collection" and "Top Wallpapers". Click "Random" to let the system choose one for you. It's kind of helpful when you are not good at selecting on your own. If you like certain wallpaper, you can click the heart icon to add it to your collection. And "My Collection" is where you look for these wallpapers. Also you can click "Top Wallpapers" to find out the top liked/viewed/downloaded backgrounds. On the right side, you are able to choose iPhone model or category. Each of the wallpaper is marked with the suitable iPhone brand. Remember to check it out to avoid getting the wrong-sized ones.
To perform the iPhone wallpaper download, you only need to click an image and then tap the download button above. It will be saved on your computer. Then transfer the picture from PC to iPhone and set it as the wallpaper.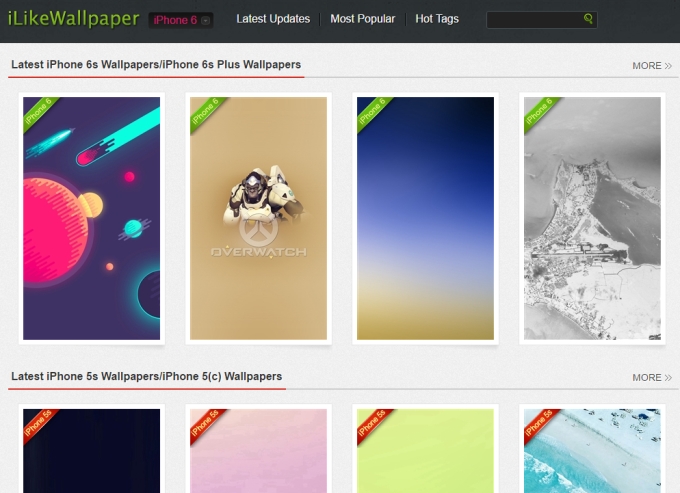 Similar to iPhoneWalls, this iLikeWallpaper also contains numerous resources of HD wallpapers for iPhone. The whole page is divided by several parts according to different iDevices, which is quite user-friendly. Another way to pick out the right wallpapers is to click the iPhone model beside "iLikeWallpaper" icon and select your device. Other options for you include "Latest Updates", "Most Popular" and "Hot Tags".
As for the Apple wallpaper download, after you choose one picture, there are two ways to download it. One is to click the download button on the right hand to get it to PC; another is to use your iPhone to scan the QR code below to view the wallpaper on your iPhone. Long press the picture and tap "Save Image" to download it easily.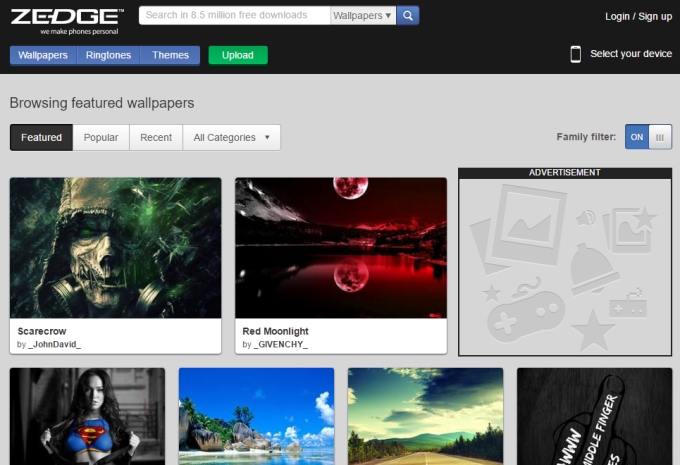 Actually, Zedge is a comprehensive website where you can download wallpapers, ringtones and themes. A lot of cool wallpapers for iPhone are available for free. You are allowed to browse the backgrounds by popularity, time and categories. However, different from the above two websites, this one doesn't label the wallpapers with the suitable iPhone model. Therefore, it is advised to select your device first in order to make sure it is compatible. You can click "Select your device" on the upper right side and enter the iPhone model. Afterwards, it will only display the fitting images.
To download wallpaper for iPhone, you need to choose one image and click "Get wallpaper" below. A window will show up, allowing you to scan QR code for download, to click "Download" button to keep it on the computer, or to send it to mail.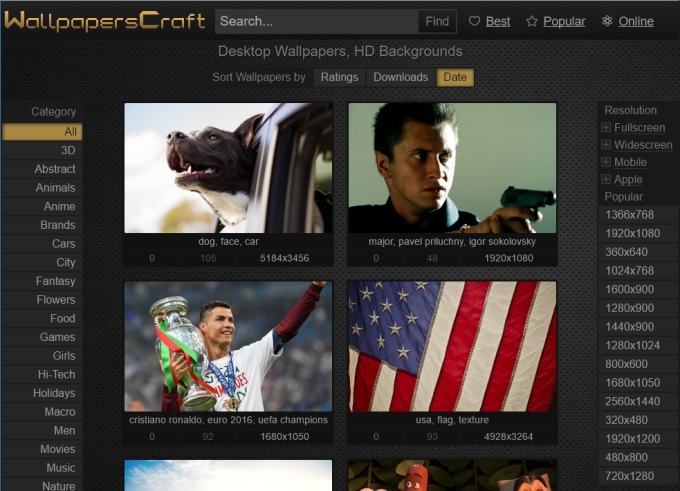 WallpapersCraft contains various styles of Apple wallpapers, Android wallpapers and desktop backgrounds. It's very convenient to search for the images you may like if you have some favored categories. It also enables you to sort them by ratings, downloads or date. The biggest defect is that you can only choose resolution instead of iPhone model, which is really troublesome. What's worse, it seems that there is no download button. You can only right click the image to save it on your computer. Overall, it is still a great website for downloading free iPhone wallpapers because of its abundant resources.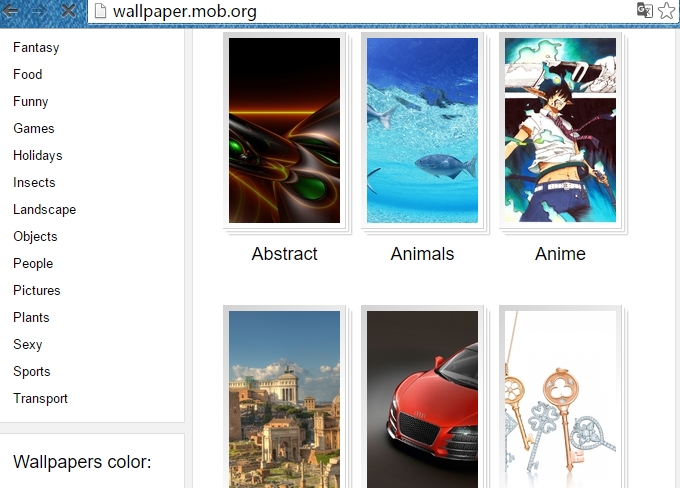 This website offers massive games, ringtones, wallpapers, themes and apps. After you visit its Free Mobile Wallpapers page, you can select your phone model and iOS system on the right part. Then choose one category which attracts you. Find a nice wallpaper for iPhone and click the Download button below or use the QR code. Comparing the other websites, the thumbnails in Mob are a bit small.
Useful Tip
Some might say that it is not as convenient as the wallpaper apps for iPhone, which can download images directly on iPhone. Indeed, apps would be more efficient. But most of the wallpapers require you to pay. And all these websites are totally free to download iPhone wallpapers. After you save all the wallpapers you like on your computer, you can use AirMore to transfer pictures from PC to iPhone wirelessly. This convenient tool will save you much trouble.