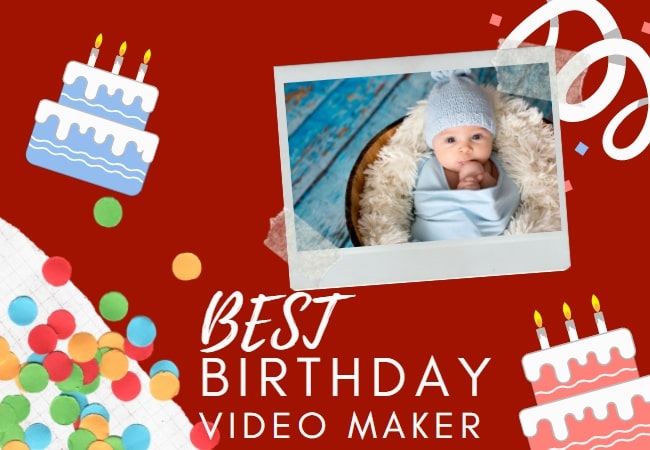 Birthdays are an exciting time for most of us and are eagerly awaited, especially for younger people. Most of us celebrate our birthdays with relatives and friends. Try to level up the celebration with a video presentation featuring many pictures and video clips of the special person. Although it's a great idea, there are only a few editing tools with high quality birthday templates. In order to customize an attractive birthday presentation, you need to find a reliable tool. Fortunately, we've gathered the most beneficial happy birthday video makers that offer great birthday templates. Also, we listed the simple steps on how to make birthday video presentations with ease.
Happy Birthday Video Maker
LightMV
If you're looking for an online tool that provides an extensive collection of birthday templates, you can start with LightMV. It offers highly-customizable video templates for invitations, business, TikTok videos, and a lot more. Not to mention, it has a user-friendly editing function that lets first-time users enhance their video quickly. Furthermore, it enables you to save the videos in Full HD quality. In addition, this online tool has a mobile and desktop version that works with Android, iOS, and Windows platforms. Below you can see the templates and steps to create a birthday video using this happy birthday video creator.
Birthday Templates by LightMV
For a baby's birthday
Let us announce your baby's first birthday using the Kid Zoo template. This is the perfect template that you can use to turn your baby's picture into an adorable birthday video presentation. Furthermore, it features cute animal icons attached to the frames in every transition.
Tips: Click the picture below to watch this good-looking birthday video template.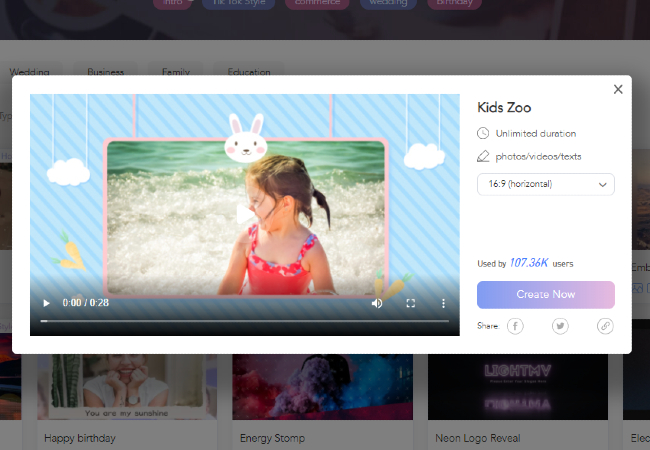 For your family's birthday
Make your relative's birthday more special by making a birthday video using the Elder Blessing Template. This template allows you to upload countless photos and videos in just a few seconds. Besides that, you can insert your message to the celebrant by adding text using its simple editing functions.
Tips: Click the picture below to watch this good-looking birthday video template.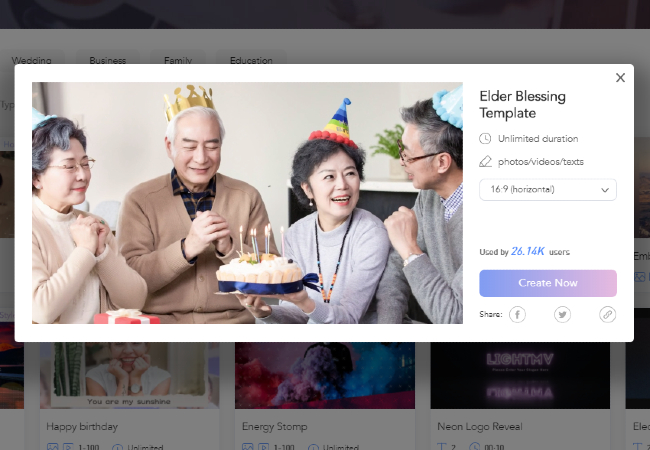 For Friend's Birthday
Greet your friends by making a video presentation with the Happy Birthday template with this exceptional birthday video maker app. This template allows you to create a video or any length. Furthermore, you can simply input the text, add filters, and upload background music. Get started with this template to tell your friends to have a wonderful year.
Tips: Click the picture below to watch this good-looking birthday video template.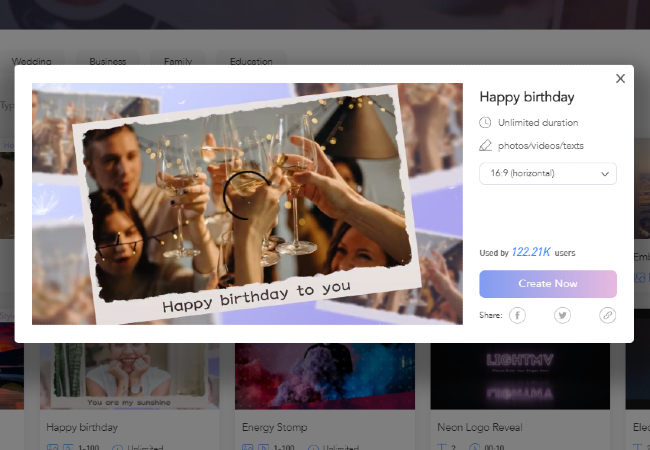 How to Make Birthday Video with LightMV
To start creating a birthday video presentation, go to the official website using any web browser. Then, click the "Get Started" button to access all the templates.
Next, choose your desired video templates for the birthday presentation to proceed with its editing functions.

Tips: Click the picture below to watch this good-looking birthday video template.

From here, click the "+" icon to upload the photos and clips you want to include in the presentation. Then, click the "T" icon to add text and insert a message to the celebrant.

If you want to add background music, go to the "Change Music" option above. Then, select the "Add Music" button to choose from the local drive of your computer.

Lastly, hit the "Produce" button below and click the "Download" button once the video is completely processed. And that is the easiest way to make a birthday video with this online birthday video maker.
Other Functional Tools
Animoto
Animoto is another online tool that provides templates for birthday video presentations. Use its drag and drop feature  to add photos and videos easily. Try out  its Birthday Card video template to create a digital birthday video presentation for your special someone. This template enables you to combine photos and video clips and convert them into an excellent presentation. Aside from that, you can include text and energetic background music. In addition, you can share the video directly to YouTube, Facebook, and LinkedIn.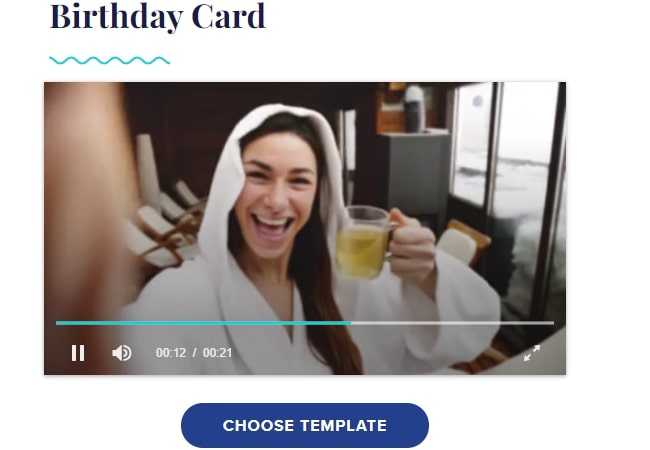 Animaker
Lastly, we have Animaker. This is an online video maker that can help you with how to make a birthday video using its free animated template. In fact, this has high-end video editing functions that you can use to improve the video's quality. Insert animated characters, shapes, stickers, text, and background music. Besides that, this tool has a media library that provides a vast collection of royalty-free music, photos, and video clips. Check its Happy Birthday Video Template for an exciting video presentation for a birthday party.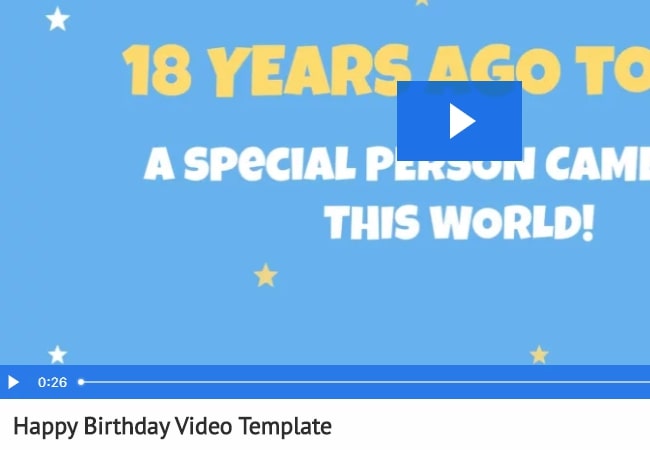 Conclusion
To sum it up, these are the best birthday video makers with photos that offer video templates for birthdays. Although all these tools are great options, we personally suggest using LightMV because it is accessible to different platforms, including smartphones, computers, and even web browsers. Aside from that, it has extensive collections of video templates for multiple purposes. For more suggestions, feel free to comment down below.