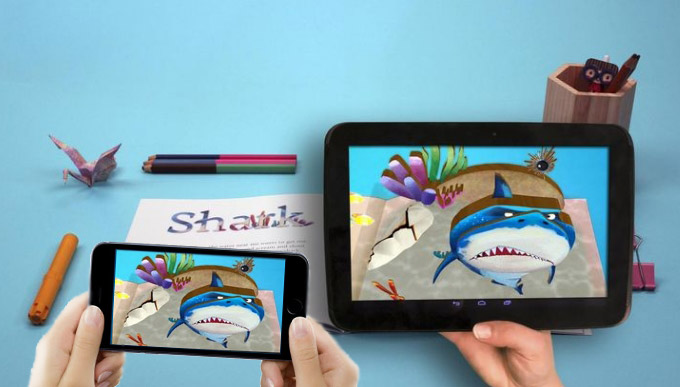 Augmented Reality (AR) is a technology that combines computer-generated graphics objects with reality in real-time to create any virtual objects in your real environment. This technology isn't new at all, but it's so far not commonly used by games and apps developers. It became popular especially when the Pokémon Go, a location-based AR mobile game, was launched. Apple attempts to have their own AR support after upgrade to iOS 11. The update comes with a feature called ARKit that supports developers in creating Augmented Reality apps for iOS. If you plan to upgrade your iPhone/iPad, here are the best AR apps that you can download from the App Store.
Top 7 Augmented Reality Apps for iOS
MeasureKit
The first useful iPhone AR app that you can freely grab from the App Store is MeasureKit. This app uses your iPhone/iPad's camera to measure things in the real world. As of the moment, it has seven virtual measuring tools: Ruler, Trajectory, Marker Pin, Angles, Person Height, Cube, and Level. You can utilize different tools depending on what item you are trying to measure. For example, if you want to know the length of your table, you can access the Ruler. With the help of this, it will be easier for you to determine the size and dimension of the objects around you. The free app is limited but you can upgrade it to access the premium features by paying $2.99 to get all the tools.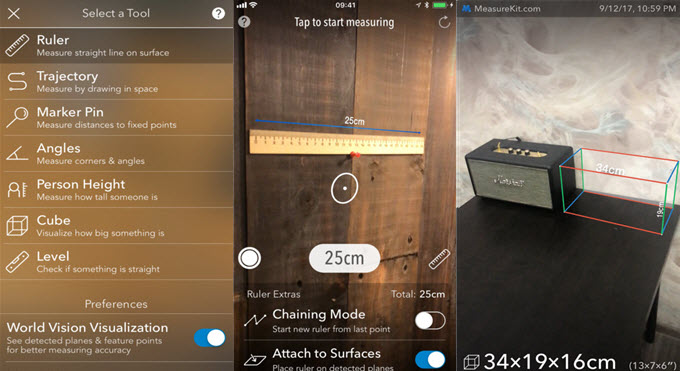 Carrot Weather
Another handy Augmented Reality apps for iOS that you can download onto your device is Carrot Weather. For $4.99, you can get an accurate update the current, daily, and weekly state of the weather of your location. However, it won't be an ordinary report as what you see on your television. What you'll get is a comical and snarky information brought by the built-in AI robot called CARROT. Plus, this forecasting app lets you see your weather report come to life.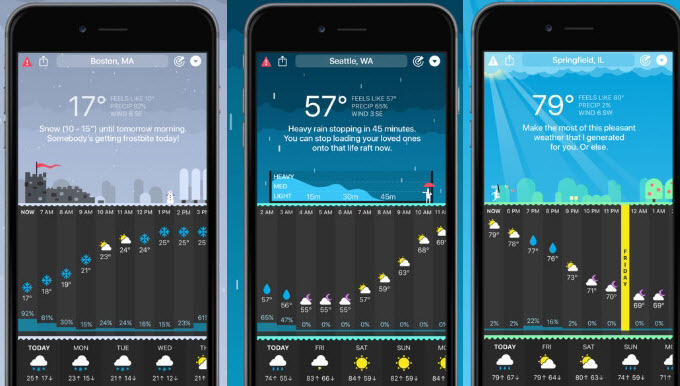 Fitness AR
Fitness AR is also one of the most remarkable AR Apps for iPad or iPhone. It is a fitness tracking app that displays different routes for running, cycling, and hiking in 3D. The map allows you to imagine an actual space that you can explore and navigate around. There is also a screen recording feature with a pan and zooming effect to document your training session in details. Furthermore, your Strava account can be linked to the app in case you prefer to sync your progress.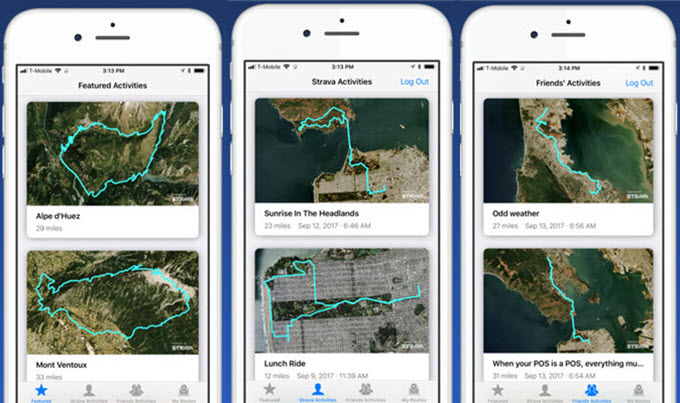 IKEA Place
For those who love interior design, IKEA Place is one of the must-have Augmented Reality apps for iPhone. IKEA Place is a platform developed by IKEA to help users place virtual furniture in their living environment. This is absolutely great as you won't need to go to the physical store and look for the right chair, table, or other things. There are numerous products and styles to choose from and you can also directly place an order from the app. You may as well share your designed "space" with your friends via WhatsApp or Instagram.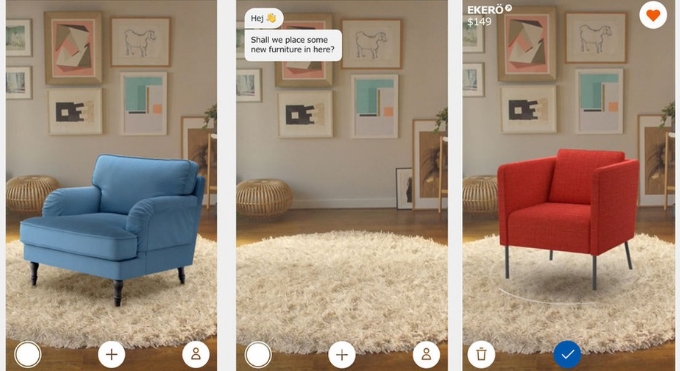 Quiver
Do you have kids with passions for arts? Luckily there are a few AR apps on iPhone that you can install on your device, one of which is Quiver. This app transforms objects on your printed coloring sheets into 3D. And it allows you to interact with the virtual character you've made. Now, coloring time will be more exciting than ever before.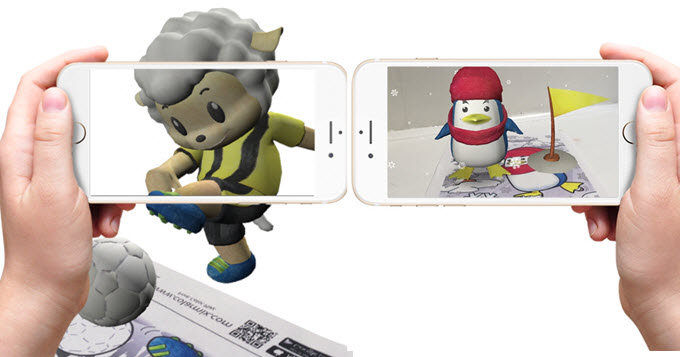 SketchAR
SketchAR is also an Augmented Reality app for iOS designed for artsy people and it utilizes your phone's camera to provide you blank canvas that you can trace on. Even without a pen or drawing paper, you'll be able to create a stunning artwork. Actually, it's a good practice ground for beginners who are trying to find their way in the drawing. If you don't know how to begin, you can use the preloaded sketches or load your pictures on camera and trace from there.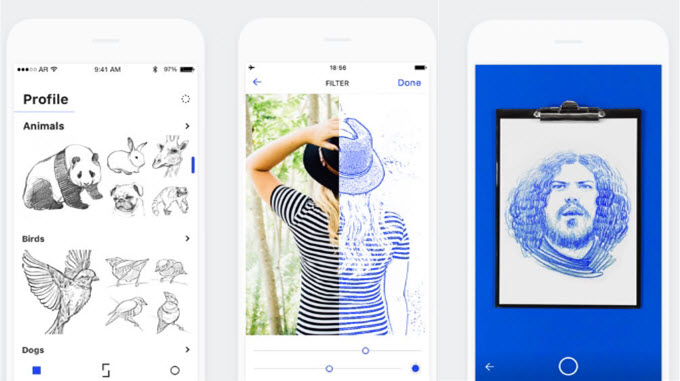 Giphy World
The last AR apps for iPad is perfect for GIF lovers. Giphy World introduced a new way to make GIFs more interesting to look. Powered by AR tech, you can add GIFs and stickers to your surroundings. Record it and then send it away, post it on the web, or share the link with everyone you know. However, your receiver should have a device that supports AR in order to view the media.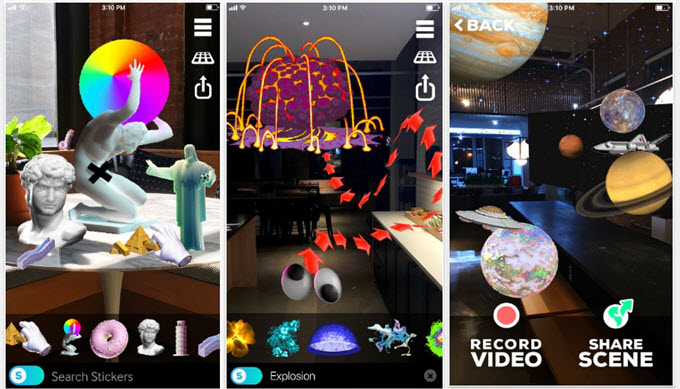 There are already hundreds of augmented reality apps for iPhone or iPad on the App Store. Out of those, the apps listed above stand out as they provide unique functionality and they are also beneficial to your daily life. Needless to say, the integration of AR to iOS brought a big difference in terms of the productivity and efficiency of mobile devices.