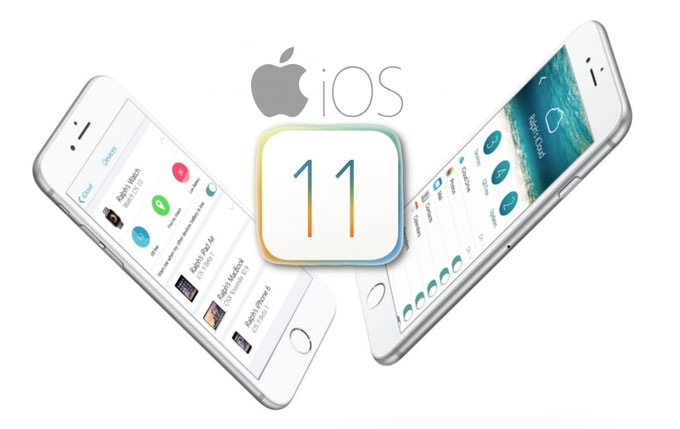 Apple is once again ready to surprise the world with its iOS 11. With this version, Apple's goal is to increase the performance of its device to such extent that it will be able to reach the efficiency of a laptop. In line with this expectation, the recent update offers refreshing features that are very useful in handling everyday tasks, including a sharpened camera and a perfected screen recorder for the iPhone and iPad. Furthermore, the new version also brings improvement to the existing applications, making them more accessible and at the same time helpful to users. Nevertheless, Apple also optimized the storage on the devices, making it possible for you to store a large amount of a variety of files and different applications on your iPhone/iPad. Finally, they also intensified the "Don't disturb" mode in order to secure that users are not distracted while driving. If you want to learn more about what this version offers, check the list below.
10 best iOS 11 features for iPad and iPhone
Apple Pay
With the iOS 11 update, sending and receiving money becomes more convenient. Apple Pay users can now easily and securely transfer money from one account to another through a simple click/command, by using the Messages or simply command Siri to either pay someone or ask for money to be sent. The transferred money will then be immediately accessed by the receiver. The transferred amount is then directly available for purchasing apps in the App store or making another transaction to anyone else's bank account.
App Store
The new iOS version has brought a major improvement to the App Store, making it much easier and accurate to find suitable applications and games for your needs. New categories have been introduced to show what are the new apps on the market, as well as recommended apps to use, and apps that you would definitely love. There is also a games tab where you can find new games, tips, and updates with regards to the application you choose.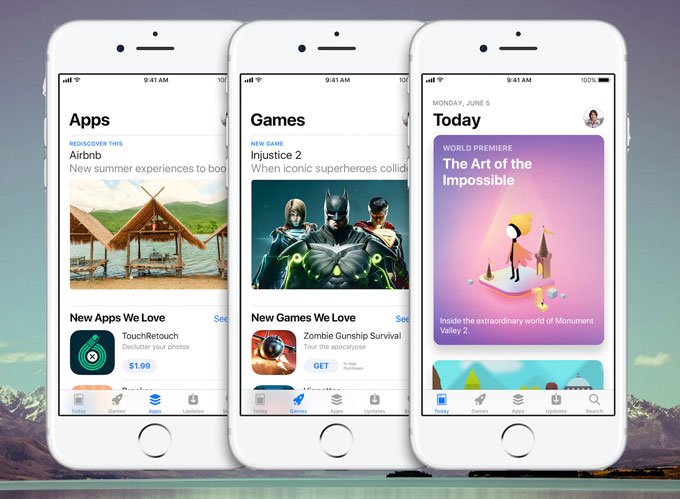 Augmented Reality
The use of augmented reality on games and applications has been a hot topic on the IT world since the success of Pokémon Go. This time Apple rose to the challenge and introduced ARKit. This particular feature helps users create their own AR experience with the use of their camera and motion sensors. It can distinguish edges, lighting, and other object dimensions that help in portraying virtual objects correctly. Apparently, they aim to promote the development of more exciting AR games in the future.
Camera
What's new with the iOS 11 built-in camera? Firstly, Apple made it sure that there are several creative effects and filters which can be used readily. Different playful effects are added, such as boomerang-style bounce and loops which can be applied with your Live Photos. Another thing they considered is the photo and video format. Photos shot on iPhone with iOS 10 or older have a larger size compared to those taken via the iOS 11. This is largely due to that Apple changed the photo and video format to HEIF and HEVC, respectively. These two formats compress files without losing their quality and hence decrease the size of your photos and videos more efficiently.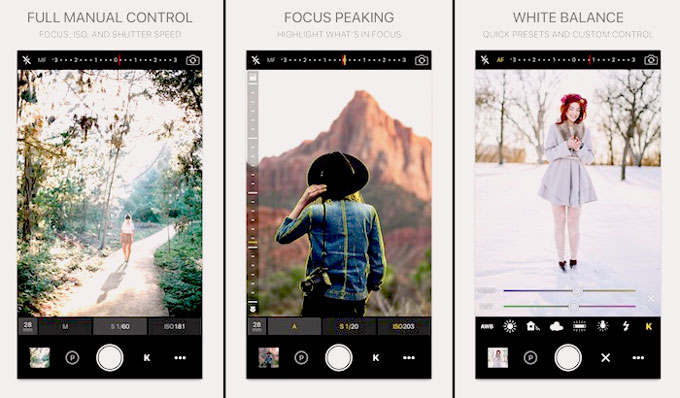 Control Center
The most obvious change made in the new iOS is in connection with its Control Center. Apple completely scratched the former and stick to the new one-pane control panel. This particular design allows more information to be displayed on the screen. Hence, there's no need to swipe left and right to access a certain control/shortcut. Additionally, they enable you to customize the Control Center, so you may rearrange the order or choose the type of controls to appear on the panel via Settings anytime. If you also want to add 3D touch to any shortcut, you also have this option to do so. For example, you can add a slider for music control, while opening another application to handle other tasks in the meantime.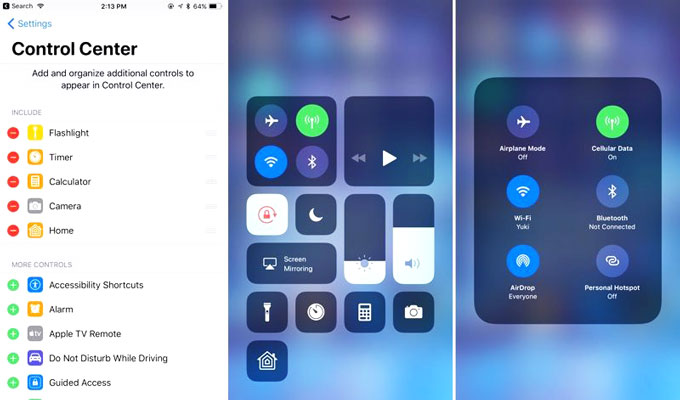 Display and Notification
The display in the iOS 11 version differs slightly from that in the iOS 10. The home screen has been slightly changed because Apple brought back the old signal bar and redesigned the battery display. In addition you will notice that they have removed the names under the docked applications which made the dock smaller than usual. The notification display was also changed. While you need to swipe down on iOS 10 to access your notification bar, now you can easily swipe on the lock screen and all your notifications will be displayed.
File Manager
The very own file manager for iPhone and iPad is finally here. With the iOS 11 update, Apple includes the Files app where you can easily access or share files stored on your iCloud, Dropbox, or other storage sites. You can also add tags that can help you locate your files later on. This is a big step towards increasing the usability of the device, as we all know, few applications can help manage files stored on iOS.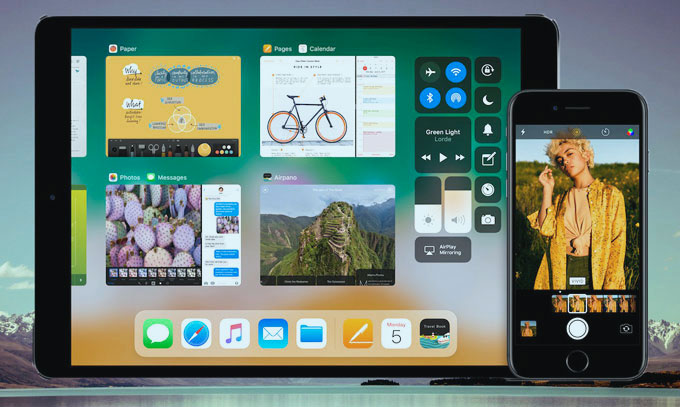 Messages
Aside from the features listed above, the iOS update also keeps your iMessage and text conversations in the iCloud. This means that from now on it will be much easier to sync your messages on different devices. All you need to do is signing into your account and you're done already. Another advantage of this is that it will be very easy to manage your conversations. Once you delete a certain message, it will be removed from all your connected devices, making it possible to erase messages from each of your devices. Nevertheless, an App drawer is also available that lets you access apps and stickers on the new iMessage, making sharing music, gathering info from other apps, stickers, and many more much simpler than ever before.
Screen recorder
After years of searching for the perfect screen recorder for iPad and iPhone, Apple has finally launched its own. With this built-in screen recorder, users can now enjoy capturing their screen for various activities. From now on it is possible to create a tutorial video that includes iOS devices, or you may broadcast your game play anytime.
Siri
Last but not least, it is important to note the improvement of Siri. Apple made Siri's voice more natural and humanlike in order to make it more appealing. They also incorporated additional languages for translation, like Chinese, French, Italian, German, and Spanish. Furthermore, they removed the restrictions on the use of the personal assistant to Apple software only. This means, that other applications can also be accessible with Siri from this time forth.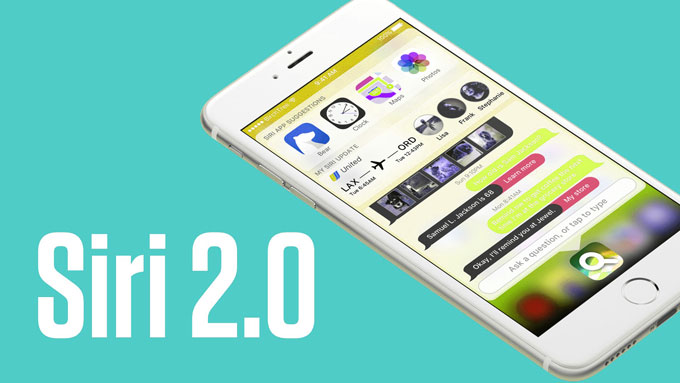 With the new update, Apple has brought us several amazing iOS 11 features, making it more appealing for users to update their earlier versions on their iPhone/iPad. But before you switch from 10 to 11, you need to make sure that your files are properly backed up. This will prevent you from losing your data unintentionally while you're in the process of upgrading your iOS. When it comes to data backup, an effective tool to consider is the Apowersoft Phone Manager. This phone manager is specifically designed to manage files on your smartphone, let it be either iPhone or Android. Apowersoft Phone Manager can efficiently export, import, and delete files stored on your devices. In addition, it also has a powerful backup function to secure your phone before updating your iOS, making it possible to backup your messages, contacts, calendar, pictures, videos, and other media files on your device.