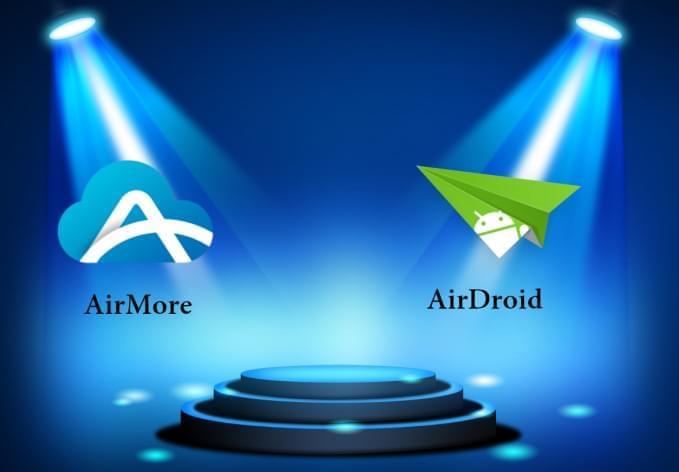 AirDroid is a free web application which can empower you to manage mobile data directly on the browser of your Windows or Mac computer. With this app, you can wirelessly transfer files, send SMS, check call logs, access applications, receive mobile notifications, reject calls and many more. Compared with the desktop program, this browser-based app is gaining more popularity for it gives users more freedom in viewing contacts, SMS and notifications. You are able to manage all the data from your mobile without USB cables.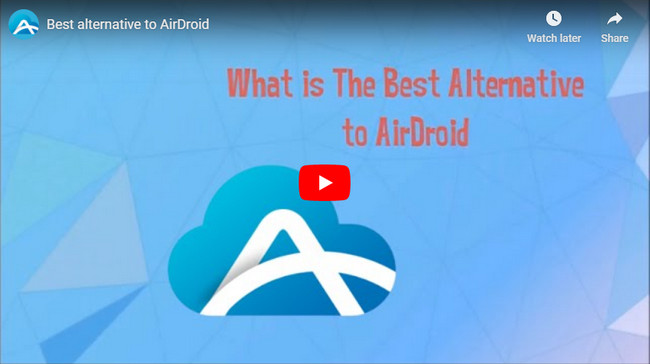 Although, beyond its versatile functions, this software has its own drawbacks that make users look for AirDroid similar apps. Many are reporting various problems when using this application. Some of them are listed as follows:
Too much pop-up windows and bury your computer in clutter.
Disconnects your phone automatically when it goes to sleep.
Does not support managing iOS gadgets.
Does not recognize QR code on some phones.
Needs to create an account to access some premium features.
Not every feature is free, needs to buy premium account.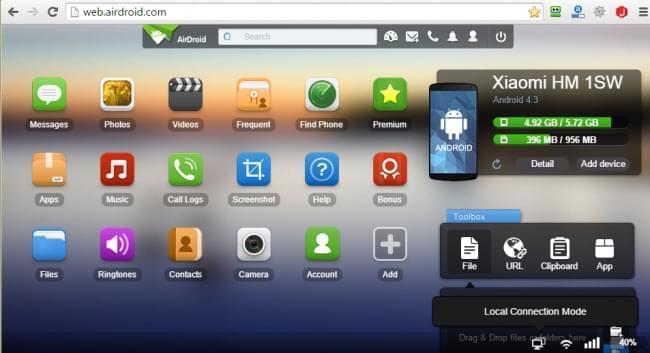 Those are just some of the most obvious drawbacks of AirDroid. If you are experiencing the above problem and can't put up with it, looking for other programs that function the same would be your best bet. Luckily, there is a great alternative to AirDroid that has its features, and even it does much better in some aspects. Discover more about this program right now.
The Best AirDroid Alternative – AirMore
AirMore is another application that functions just like AirDroid. It is a web-based program that enables users to connect their Android or iOS gadget directly on Mac or Windows PC via the WiFi connection. Besides, it comes with an amazing Reflector function, which allows you to display Android screen on PC as long as your phone is running Andorid 5.0 and above. AirMore needs to be installed on your smartphone but not on your computer. It is very straightforward to use. To connect your Android or iOS phone to PC, see the steps as below:
Go to Google Play or iTunes App Store and download AirMore on your phone. After that, launch the app on your mobile phone.
On your PC browser such as Safari, Firefox, Google Chrome, type in "web.airmore.com".

Open AirMore on your phone. Tap "Scan to connect" on your phone and use the scanner to aim the QR code on the web. You can also connect devices in Radar and then click "Accept" when a dialog box pops out on your phone.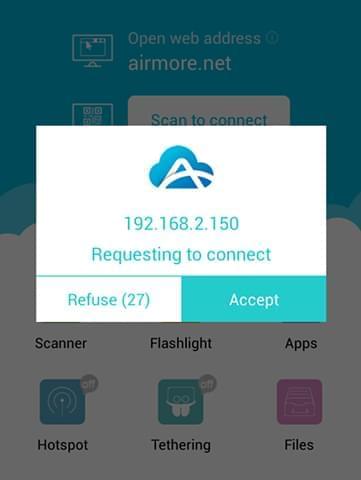 Tips: Note that your PC and mobile phone should be connected to the same Wi-Fi network for the device connection.
This wonderful alternative to AirDroid is also brimming with useful functions:
It is an efficient media management software, which you can use to transfer music, videos, photos, applications and documents. You can further organize all your mobile media contents directly on your computer.

You can use this program to experience a more convenient form of communication. All you need is to connect your smartphone to PC via Wi-Fi, and then you can access all these mobile data remotely.
It can also do file backup so that you can keep all the important information. Moreover, you can create, move, copy, paste or delete files straight from your computer.
Excellent features:
What makes AirMore different from other AirDroid similar apps is that it comes 100% free with no restrictions or limitations. Right after downloading the software on your phone, you can use it straightly with no memberships or even account registrations required.
For iOS users, AirMore will be an ideal choice for it can manage their photos and videos without much of hassle.
It has a convenient and intuitive interface which enhances the user experience. A rich set of features are easy to use even for a new user.
These are just some of the most notable features of AirMore. And by exploring this wonderful AirDroid alternative, you'll get to discover more functions that are better than AirDroid.
Use a More Professional Desktop Program – Apowersoft Phone Manager
If you want a more stable, secure and faster phone management software, you could try Apowersoft Phone Manager. This tool grants you the ability to connect your mobile phone to PC via USB cable and WiFi. With it, you can efficiently manage all the mobile files from your computer. It supports all series of iOS and Android gadgets.
There are many apps like AirDroid. Please keep in mind easy-to-use is always the first priority in choosing the right software alternative. And if you think that the app does not serve your need, consider installing Apowersoft Phone Manager because they are packed with more features and exclusive functionalities you wouldn't find elsewhere.