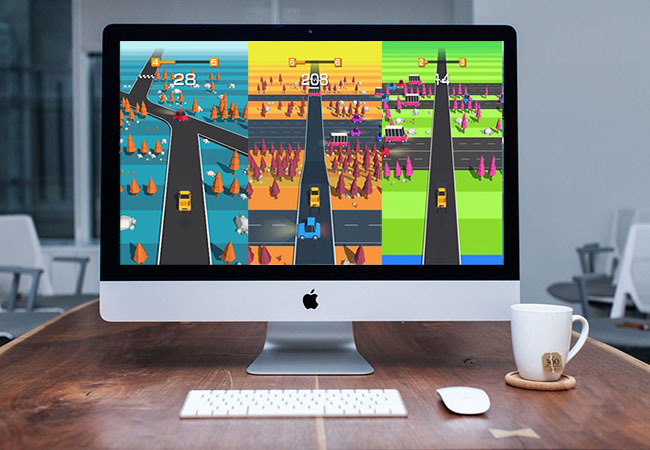 Traffic Run is an addictive mobile game which has a very simple control scheme. Just tap to go or release to stop. In this game, you control a vehicle trying to cross busy roads, roads through railroads, and this may involve jumps and sudden turns to navigate. With that being said, this game requires fast reflexes and an intense focus in order to execute split-second escapes on each level. This has become a hit game worldwide that many users want to play on a computer for a larger viewing experience. If you want to learn how to do so, check out the easiest way to play Traffic Run on PC using an amazing tool.
Best Way to Play Traffic Run on PC
How to Play Traffic Run on the Computer using ApowerMirror
With the help of a mirroring software, you can easily play your favorite games on your desktop monitor. One of the most advanced mirroring apps preferred by many of users is called ApowerMirror. This app offers several mirroring functions which are helpful in different situations. You can use it to mirror Android phone to PC, giving you the added benefit of controlling your smartphone via keyboard and mouse. This means that you'll get the benefit of a bigger screen along with the phone control capability, making it even easier to control the game. Here is a simple step-by-step procedure regarding how to play Traffic Run on PC with the help of this amazing app.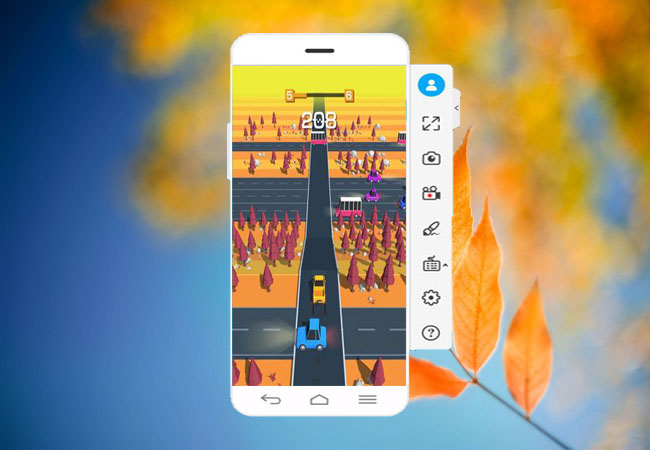 Freshly download ApowerMirror on your computer. Install and launch it once the app is completely downloaded.
Next, install the same app by visiting the Google Play Store to download its mobile version.
Once this is done, use a USB cable to connect your smartphone to your PC. Turn on USB debugging from your settings app.
Now, on your phone, allow USB debugging and then tap on "START NOW" to mirror your Android device.
Simply open the Traffic Run game and then start playing.
Tips and Tricks for playing Traffic Run
You have now learned how to play Traffic Run on the computer using the above-mentioned tool. This section will introduce you to several tips and tricks you can use when playing Traffic Run. As mentioned, with a tap and hold, you will speed forward. As you release, the stops. Using these two-simple mechanics, you must make it to the end a series of different levels of the game. However, if you are just starting to play it and want to master the game, then you check out these Traffic Run tips and tricks.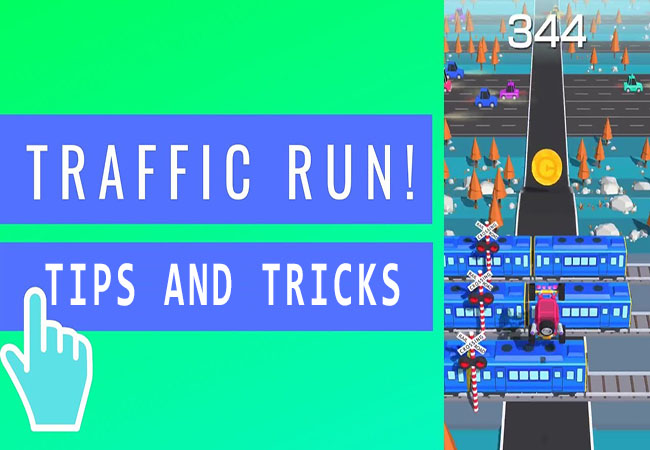 Play the game with patience
In this game, you have to be patient. You cannot just tap and hold the screen and hope to skip through traffic without hitting another vehicle. Observe the traffic and look for a space where you can dive in successfully.
Keep an eye on railroad crossing lights
Trains are unpredictable. Trains come out of nowhere so the only way for you to determine if it's going to smash through traffic is by paying attention to the light near the tracks. When you see these lights flashing, stop for a bit and wait for the train to pass before you cross the tracks.
Take risk to get more points
This game features a near miss bonus which is gained when you drive in front of a vehicle or you narrowly miss one. By doing so, you will be able earn more points that be added to your score.
Get new cars by collecting golds
As the game progresses, you can collect gold which you can spend on purchasing cars with different builds and designs. It is better to aim for giant coins because they are equivalent to 20 coins.
Conclusion
With the help of ApowerMirror, you don't need to look for the PC version of the game just to play Traffic Run on the computer. It's way easier and simple with this tool as you can easily project the screen of your phone to your computer and play it on a larger display. If you require a guide to playing this addictive game, you can refer to the tricks and tips listed above.