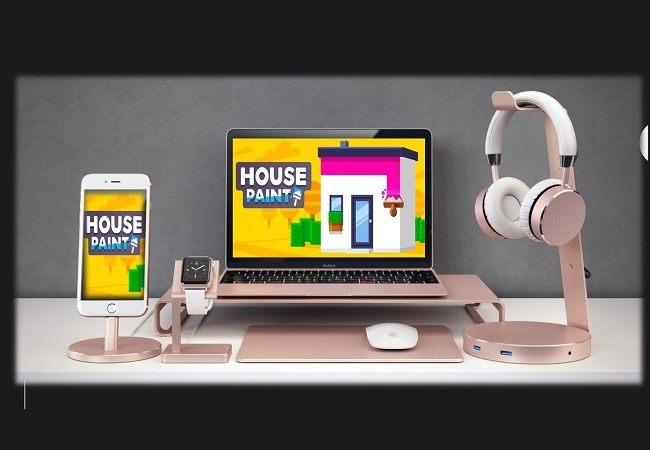 Small screens equal less fun. Although you can play games on your smartphone, there is still no denying that a larger screen – like a PC monitor – offers an excellent experience. This is why many users want to play House Paint on PC, so they can stream their gameplay with a clearer and wider view. As game's name suggests, your goal is to paint all the white spaces of the houses to complete each level. It's as simple as swiping right, left, up and down to fill all the white spots. If you read this article, you will learn how you can play this cool game on your PC and complete every level with ease.
Smart way to Play House Paint on Computer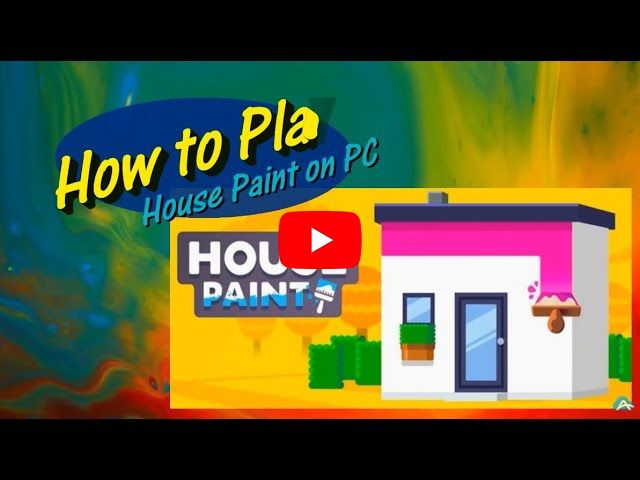 ApowerMirror
ApowerMirror is an excellent app which you can use to mirror your smartphone screen to PC, for playing games or streaming media content on a larger screen. Using this program, you are given total control over your gameplay. This means you will be able to use your mouse and keyboard to control your character and navigate through the game. However, this option is only available for Android devices. Aside from its mirroring capability, you can also use this app as a presentation tool, allowing you to annotate the mirrored screen. Furthermore, it has a recording function which is helpful for when you wish to capture the on-going screen activity of your phone. Here is a simple guide for how to play House Paint on PC.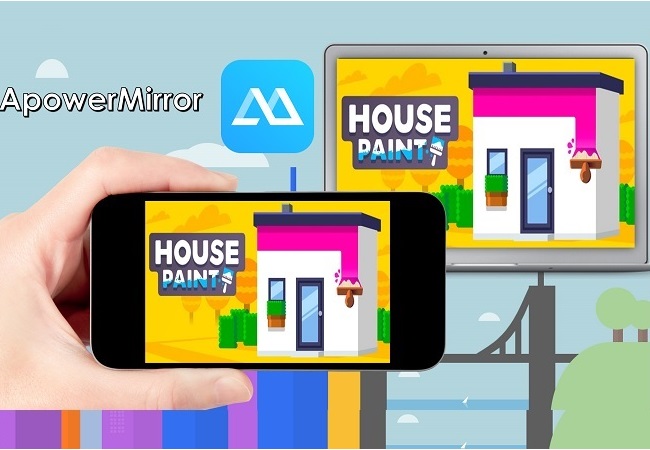 Install ApowerMirror on your PC then launch it.Download
Visit Google Play or App Store to install its mobile app. Open the program afterwards.
After that, use a USB cable to connect your Android device to the PC and then tap "START NOW" to accept the connection.
Once done, you will now be able to play House Paint on the computer and enjoy it on a wider screen.
Tips and Tricks for Playing House Paint
As mentioned, House Paint is simple and fun to play. There's no need for you to become a professional player in order to complete the levels of the game. Most of the houses are easy and simple to pass. So, here we will offer you some tips and tricks which you may consider helpful for playing this addictive puzzle game.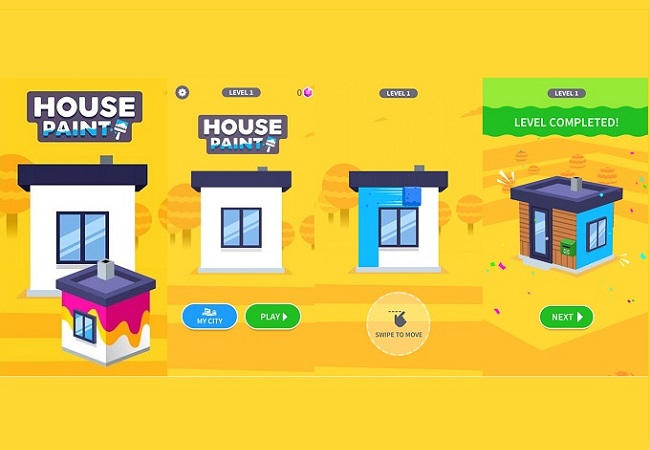 Plan ahead
As the level starts, you can look around the scene quickly and then plan how to get through it. Doing so will give you a better chance of swiping the accurate path. Remember, this planning shouldn't take too long.
Try not to paint the same spot
Most levels are easy to complete and usually, you will be able avoid painting the same spot twice. This is a good rule of thumb when playing House Paint.
Go backward to move forward
In this game, you can always go back to make up for the spots you missed. After all, the game is about completing every level.
Play with perseverance
The game features rare houses which can be quite challenging to complete. However, your main goal for playing House Paint is to have fun. So, don't stress out when you can't complete a certain level. Instead, keep on rolling and try to work out directions to fill all the empty spots.
Summary
ApowerMirror is designed to mirror your phone with a high-quality resolution and a responsive interface. Having said this, it is the best tool to solve your problem of how to play House Paint on the computer. This will make your gaming experience a lot more fun. Moreover, you can refer to our tips and tricks for playing the game and soon you will be playing it with ease.