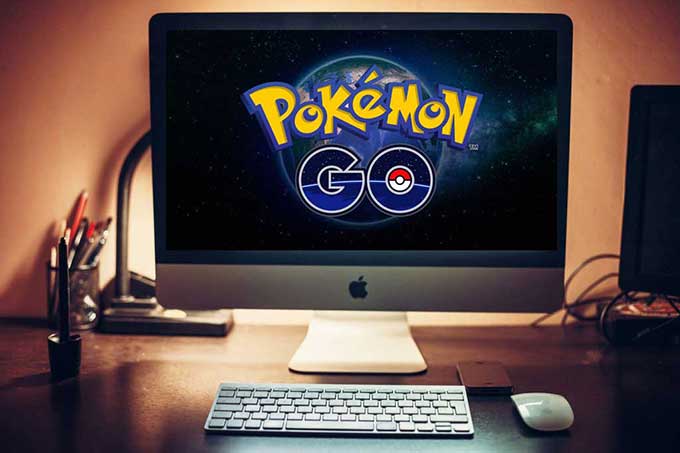 Pokémon Go is considered as one of the most profited mobile apps in 2016. Since its release, the game has captured the attention of numerous players from all over the world, making it a global phenomenon. The main objective of the game is to locate, catch, and train Pokémons. According to its developer, the purpose is to push people to go outside and explore the world. Despite it, we can still play it indoors provided that we can find some Pokémons. In this condition, wouldn't it be more fun if we play Pokémon Go on PC as it provides a bigger screen? Below are the best ways we find that can help you achieve that.
Two Methods to play Pokémon Go on PC
Method one: ApowerMirror
This is an app designed to mirror your smartphones to your Windows PC or Mac. It supports Android running 5.0 version or above and iOS with AirPlay function. With this app, you can easily stream videos, photos, music, as well as games and play them on a much larger screen. In addition to that, it has a built-in screen recorder which you may use to capture your gameplay. Plus, you may also take screenshots with this and save them directly to your computer. If you are an Android user, you can directly control your phone on PC with keyboard and mouse. Thus, you don't need to hold your device to navigate it. Now, here's the guide on how to play Pokémon Go on PC.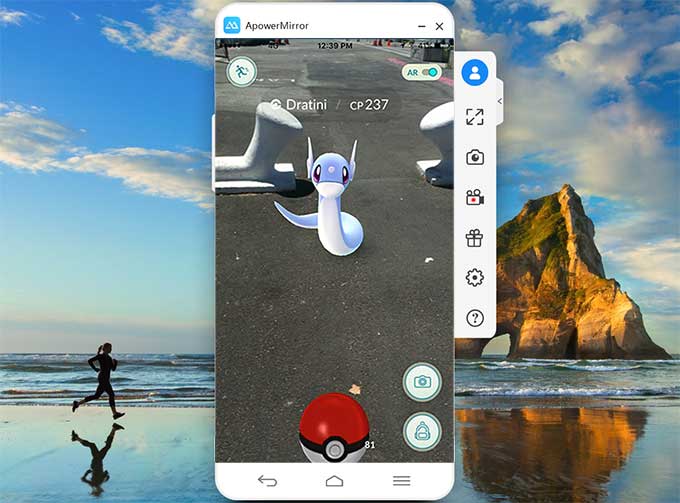 Below are several simple steps for you to follow: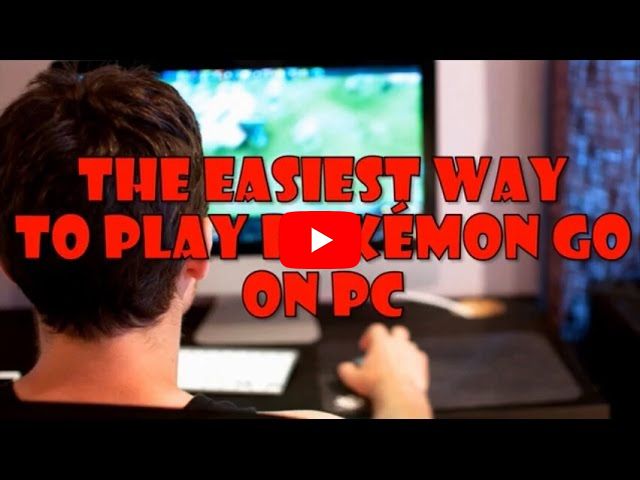 Download and install ApowerMirror on your Windows or Mac.Download
Connect your phone to your computer. For Android users, an app will be downloaded on your phone after getting connected with USB cable. To connect via WiFi, open the app on your device. Go to "WiFi Connection" and then tap the "MIRROR" button. For iOS users, swipe up your screen and then tap on AirPlay Mirroring. Press Apowersoft [device name] to build connection.
Open Pokémon Go on mobile phone and play the game on your PC.
Pros
play games on computer easily
record game while playing
control Android device directly with PC
Cons
does not support direct control of iOS on PC
Method two: BlueStacks
Aside from a mirroring app, you can also use an Android emulator. The most famous one is the BlueStacks. This is a free application that enables Android applications and games to run on Windows and Mac. It operates under Android 4.4.2 or KitKat with Standard Android as its user interface. The app was developed in 2009 and up until now has attracted many users. Because it can support popular apps like Facebook, Twitter, Instagram, and other social networking sites. Furthermore, popular games like Clash of Clans, Candy Crush Saga, Temple Run, and even Pokémon Go can be played with BlueStacks. Here's how to play Pokémon Go on a computer. By following it, you can fake your location so as to catch Pokémons without going outside.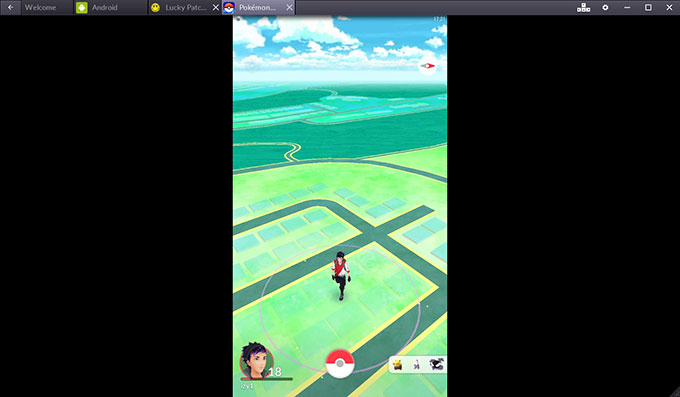 First, you need to download and install the latest version of BlueStacks. Next, open the app and go to APK then install KingRoot. Run KingRoot and click "Try it" > "Fix Now". After that, restart BlueStacks and click on the "Settings" > "Restart Android Plugin". Install Fake GPS and Lucky Patcher then reboot your Android again by going to "Settings" > "Restart Android Plugin". Once done, install Pokémon Go but don't run the application yet. Go to "Settings" > "Location" > "Mode" > "High Accuracy". After this, open "Lucky Patcher" > "Fake GPS" > "Launch App". Click the "back" arrow and select your preferred location on the map then hit the orange "play" button. Finally, open Pokémons Go and play it. Utilize WASD buttons on your keyboard to move around the map and hold SHIFT key then use WASD to run.
Pros
catch Pokémons without going outside
Cons
setting up is difficult
a bunch of apps needs to be installed
use of other apps (Lucky patcher and King Root) can make the game crash
Comparison
These two are the best ways to play Pokémon Go on PC. Though BlueStacks is a good alternative, ApowerMirror is much better. First, it does not affect the performance of your computer while BlueStacks slows it down. Second, unlike BlueStacks, ApowerMirror does not require rooting of the devices. Third, you don't need to download many applications to enjoy the game. And four, you can record your gameplay and share it with other people. As for the advantage of BlueStacks that allows you to catch Pokémons at home, it is possible that your account will be banned, and it is in conflicts with the spirit of this game. So the next time you hunt for Pokémons, do it with ApowerMirror.