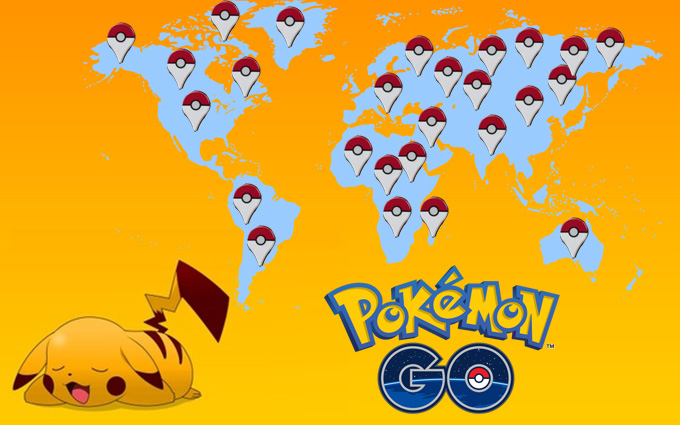 Pokémon Go is a widely known location-based game. Many people are getting crazy in playing this game as they are hooked on finding Pokémon in real time and place. It uses GPS to locate such creatures from the Pokémon world. However, playing this game is not as fun as we think. It sometimes causes traffic accidents, illegal entry to some places, and any other harmful situation a human can get through by searching Pokémon. Some people would love to play the game, but at the same time they are more concerned about their safety and want to stay at their home and just play in bed. The big question is, is that possible? Yes, simply having a fake GPS location for Pokémon Go could achieve this.
How to Mock Location for Pokémon Go
Way 1: Fake Location through Jailbreaking or Rooting the device.
Faking Pokémon Go location can be possible but it should be done very carefully because if this is detected, your account will be banned from playing the game. Niantic, the maker of this popular game is issuing permanent bans for users who are caught cheating the location and other forms related to Pokémon Go. To avoid this, you need to have your iOS device jailbroken or your Android devices rooted first. However, Pokémon Go can detect if your phone is jailbroken or rooted so it is suggested that you first hide it on your phone. You should install tsProtector for iOS or Hide My Root for Android. Note that you need to download your apps on your jailbroken iPhone from Cydia. After hiding, you may now proceed with the following apps below to mock location for Pokémon Go.
PokémonGoAnywhere
This application allows you to move your avatar in the map of the Pokémon Go game. You may also change the speed of the character. With following tips, you may start collecting your Pokémon.
Open Cydia and add "http://williamlcobb.com/repo" to your "Sources". Refresh it and search for PokémonGOAnywhere, and then download the app.
Go to Pokémon Go, there will be some buttons on the left of your screen. Tap "Speed" to change the speed. It has three options: 1x, 2x and 4x.
Enable "Tap To Walk", you can stand still and press the screen to let the character in the game go anywhere.
You can hit "Patrol" to allow the character wander around automatically.
Xposed Pokemon
While PokémonGoAnywhere can help you play the game on iDevices, Xposed Installer is where you can download the Xposed Pokemon app on your Android.
Open Xposed Installer and go to "Download" section. Swipe over to the "Version" and install the latest version of Xposed Pokemon. Next, tap "Modules" and check the app to activate it.
Go to Xposed Pokemon and set the location you want.
Run Pokémon Go. The arrow buttons are shown on your screen and you can tap to lead the character to the direction you want to find Pokémon.
Way 2: Fake Location Without Rooting or Jailbreaking
Aside from the tools given above, you may also want to fake Pokémon Go location without rooting or jailbreaking your device. However, this way has some limits. You can use it to make your character walk and to get closer to PokéStops outside your current location. For Android, all you need to do is to go to Settings > Location > Mode > Device only. If you are an iPhone user, open the game first, and hit the home button. Go to another app for few minutes while Pokémon Go is running in the background, and then come back on the Pokémon Go app. The avatar will run around and add distances for hatching eggs.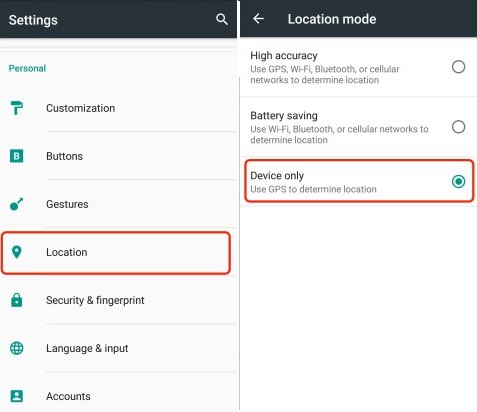 Tips
We sum up the ways on how to play Pokémon Go with fake GPS. You can now enjoy playing the most popular game while staying at home. Furthermore, it would be fun if you are seeing and catching your Pokémon on a bigger screen. You may use Apowersoft Phone Manager to display phone screen on computer and at the same time take screenshots of it, so that you can share them on social media sites.