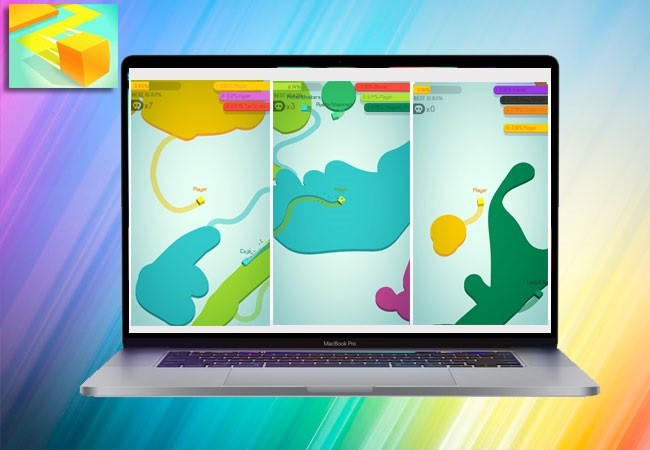 One of the best games from Voodoo, Paper.io is back with a new version. Paper.io ignites a lot of players that improve the standing of Voodoo in the gaming market. Good news for its loyal fans. Part 2 is now available! So, what's new with the Paper.io 2? The touch and drag control has been eliminated and the game is back with joystick controls which will give you better handling and freedom in the game. The next improvement might be a double-edged sword. With its new predecessor, the game is now 3D, which will be a little burdensome for those with lower RAM and ROM on mobile devices. That being said, why not try playing it on your PC? Don't settle for your small screen. Go bigger as you play Paper.io 2 on PC.
How to Play Paper.io 2 on PC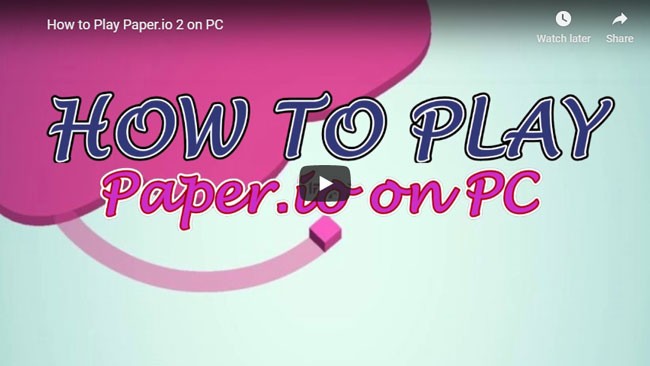 ApowerMirror
The first and best choice to play the game on PC is by using ApowerMirror. It is fast, responsive, reliable, and without lag. The video quality is extremely satisfying and the responsiveness brings the best experience, most especially when playing games on your phone. Aside from that, the tool incorporated more features that you will find useful while playing. You can also control the game using your computer mouse and keyboard. This way, you won't have to control it on your phone. Helpful right? Wait there's more, with ApowerMirror you can also mirror PC to PC. On the other hand, To start to check the details on how to play Paper.io 2 on PC by reading below.
Download and install the application by using the download buttons below.

Launch the app on both devices.
Get a USB cable and connect it on both devices ends and wait until your PC is detected by your phone.
Finally, click "Start Now" to begin mirroring.
Screen Mirror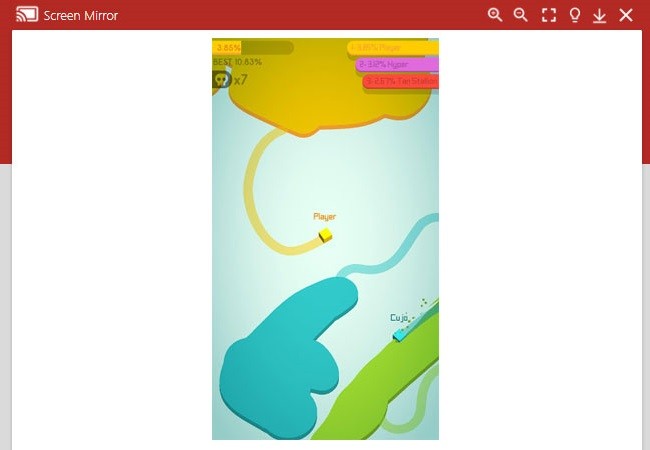 Try Screen Mirror for a free app. This tool is a web-based application that you can use to freely mirror your phone to your PC without paying a premium. What is desirable about the tool is that you can access it anywhere just as long as you are connected to the internet. Having a hands-on experience with the tool, it is responsive enough to play Paper.io 2 on the computer. Simply remember that this tool is for free so, it may not as good as the premium tool mentioned above. To use it, check the steps given below.
Download the app on your phone by going to PlayStore.
On your browser type in http://www.screenmirrorapp.com
Launch the app on your phone and click the icon located at the bottom right side of the screen.
Align the camera to the QR code
Click "Start mirroring" to begin
Mirroring360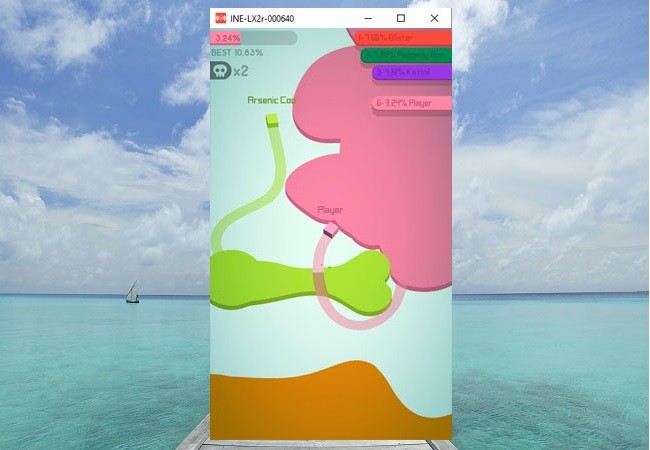 Finally, we have Mirroring360. It is one of the most outstanding mirroring apps because of its usability. The tool has a smooth connection and a very responsive screen while mirroring. Also, it provides three ways to connect which makes the tool very convenient to use. It is compatible with Android and Apple devices, including iPad and Mac devices. In addition, this can be used on TV. You can play Paper.io 2 on the computer by following the steps below.
Download the application by visiting the official website of the tool.
Install it on your PC and connect both devices under the same Wi-Fi server.
Once connected, choose whether you are going to use the PIN QR code or auto-detection.
Supposing that we are going to use the auto-detection to connect, you won't have to do anything special to connect. Just wait until the name of your phone appears on the iMirroring360 interface and click it.
Finally, tap "Start mirroring" to begin.
Conclusion
We guarantee that the tools reviewed above work perfectly to play Paper.io 2 on PC. You just have to choose whichever is suitable for your PC and your phone. However, having a hands-on experience with all three, ApowerMirror is recommended because of its reliability and consistency.