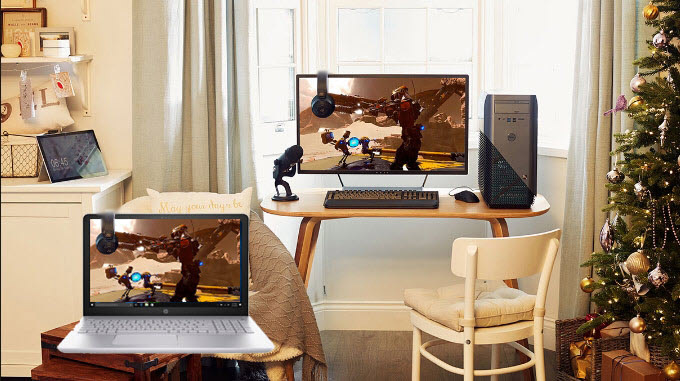 Mirroring your computer to another computer can be important in various occasions because it can help you share your PC's screen with your colleagues in case you want to demonstrate or show something to them. Here we will introduce some useful applications. You can find your new favorite tool to help you screen mirror Window 10 to another PC, Windows 7/8 and Mac, or do even remote screen sharing.
Best Ways to Mirror PC to PC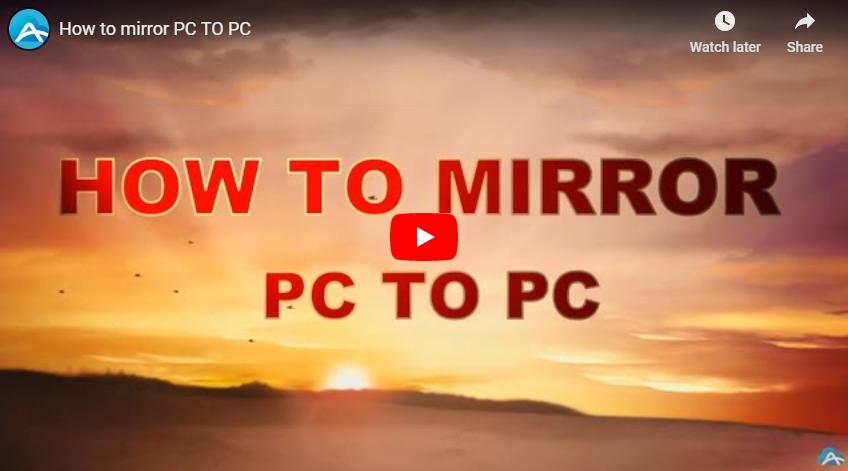 Mirror PC to PC – Screen Mirroring Windows 10
Since the August 2016 update, it even became possible that you mirror Windows 10 computer to another Windows 10 PC. Actually, it is not just a pure mirroring process but you can also use the other PC as your second monitor. For instance, you can watch a movie on the first one while you send email to the other computer. Here is how you make screen mirroring Windows 10.
Open your computer and go to Settings.

Click "System" and then choose the receiver device. Note that you need to wait for a moment until the computer detects it.

Check on "Allow input….", click "Change projection mode" and then select "Extend". In this way, you can mirror PC to PC.

Click "Disconnect" if you wish to disconnect and abort the mirroring.
Mirror PC to PC – Mirror in Real Time
ApowerMirror is another trustworthy choice when it comes to quality mirroring activity. By using the application you can freely stream the screen between different devices, be they computers or mobile phones. To mirror PC to PC, iPhone users just need to follow the easy instructions below.
Download ApowerMirror on both your computers as well as your iPhone, And connect the three devices to the same WiFi, then launch the software on each device.
On your iPhone app tap M-shaped button to let your mirroring PC be detected and just hit the name of the computer, then choose "Computer Screen Mirroring" mode. The mirroring PC screen will be shown on the iPhone.

Then swipe up the screen or slide down the top right to reveal Control Center on your iPhone. Press hard on "Screen Mirroring" button and tap the name of the receiving PC.

Afterwards your mirroring PC screen will be shared to another PC.
Mirror PC to PC – Share Screen Without Delay using LetsView
In case you are using Windows 7,8 or Mac, you can utilize the tool called LetsView. The app helps you mirror your computer to another computer. However, you need to download and install LetsView on the main PC and to the target PC computer before you can use it. Follow the steps outlined below in order to do screen mirroring Windows 7 or 8.
Download the app on both PC's and connect them under the same local network.
Simply launch the app on both and to the receiver, click on the "Computer Screen Mirroring". Get the pin from there.

Enter the "pin" to the Main PC and click the "allow" button to the receiver.

From the main interface, from the main PC, tap on "Cast" to start reflecting.
For Mac users, you can just use its AirPlay function.
Mirror PC to PC – Remote Screen Sharing
If you need to share a screen remotely, you can use the TeamViewer app. It works with the use of an internet connection (regardless of what connection you use). With this app, you can share a screen to another computer with ease.
Make sure that you install it on your computer and launch it.
Create your Teamviewer account and have it activated. You will receive a link for activation in your email.

Operate the same process with your PC but enter the same password or give your account details to your colleague so he/she can take control and see your screen.
A notification will appear asking you to accept share screen to another computer. Just confirm it and your colleague will see your screen instantly.
Conclusion:
To share PC screen to another computer used to sound quite tricky, but with the help of some practical tools you may have no trouble making it. However, if you value the picture quality and steaming fluency, ApowerMirror can be a better choice. Just choose the one that exactly suits your needs.