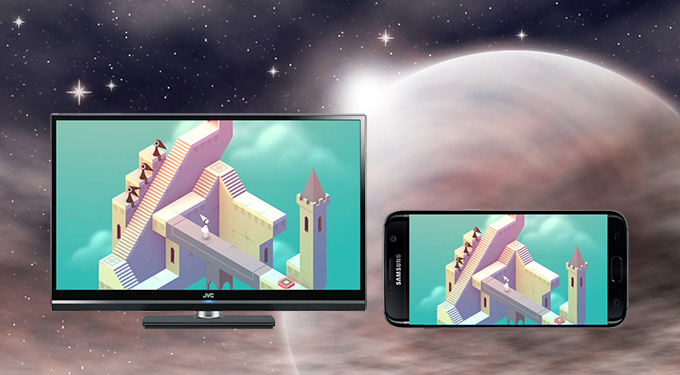 Most of the time, we rely on our Android phones to enjoy our favorite games. But aren't you bored of playing games on a small screen? Aren't you tired of missing the hidden clues or the bonuses all the time due to the tiny screen?
If your answer is "Yes", then it's time for you to play Android games on TV with a larger screen. With the excellent image quality which the monitor provides, you can easily figure out the tricks to win the games. It will be fun to battle in Clash Of Clans, train and hunt Pokémon, or fight your opponents in Hearthstone on a 4K TV. Furthermore, your family, friends, or co-workers are able to sit next to you and enjoy your best moves and strategies. Below are two methods for you to make it.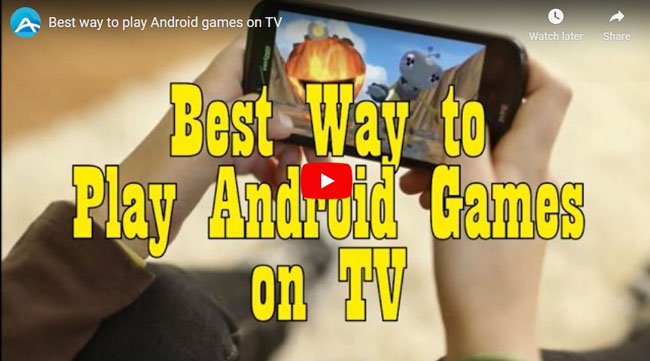 How to Play Android Games on TV
ApowerMirror
The first way to view your Android screen on TV is by using a program called ApowerMirror. ApowerMirror is a perfect screen mirroring app for Android and iOS, designed to stream photos, videos, music, and apps on mobile phones to your computer and TV. Moreover, you can control Android from PC by using laptop's mouse and keyboard. Here is the detailed guide on how you can play Android games on TV.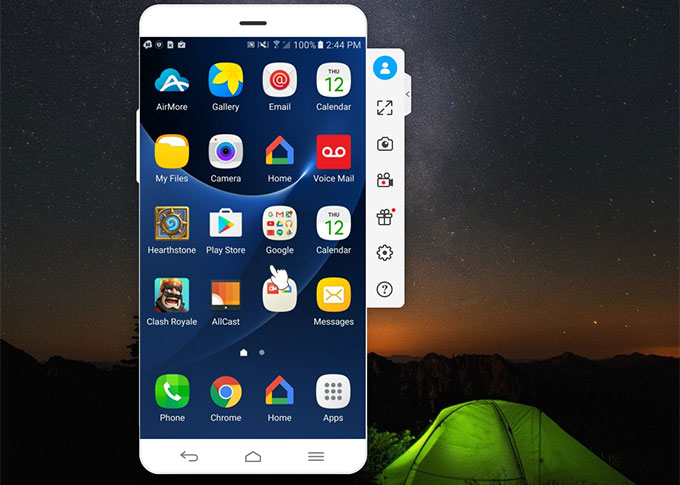 Download ApowerMirror on your TV and Android. Once finished, run it on your devices.

Android TV:

Android phone:

Make sure your phone and TV are connected to the same WiFi network. On your phone, tap the blue "M" button to search for your TV. Choose the name of your TV to make a connection.
Now you can enjoy games on TV screen.
Chromecast
Another way to play mobile games on TV is through Chromecast. Chromecast is a device that allows the streaming of media files from your Android/iOS to TV. However, it will cost you some money, about $35.00 or more. By the way, users can only enjoy Chromecast-enabled games like Angry Birds Friends, Monopoly Dash, and Dog Park. Most games are displayed in Portrait Mode, which may affect the user experience in some way. Nevertheless, it's still a good way to play Android games on TV.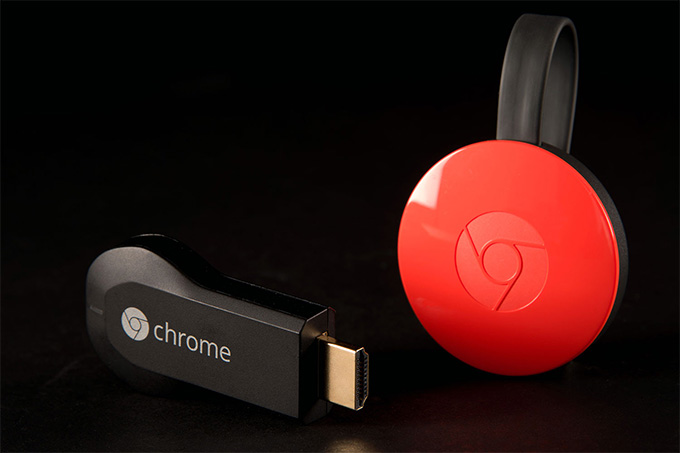 Plug in Chromecast to your TV's HDMI port and configure the device on your TV.
On your mobile phone, install and launch Chromecast app. Make sure that your Android and TV are connected to the same network.
Once the Chromecast device is discovered on your Android, select it and follow the setup procedure. Finally, click on "Ready to cast". If the game you are playing is cast-ready, you can just tap the cast icon which lies on the start page.
Conclusion
Above are the two ways you can play Android games on TV. There are still many other methods but these two are considered to be the most convenient and easiest ways. Try them and you will enjoy winning your game on a big screen and finally say goodbye to your small screen.