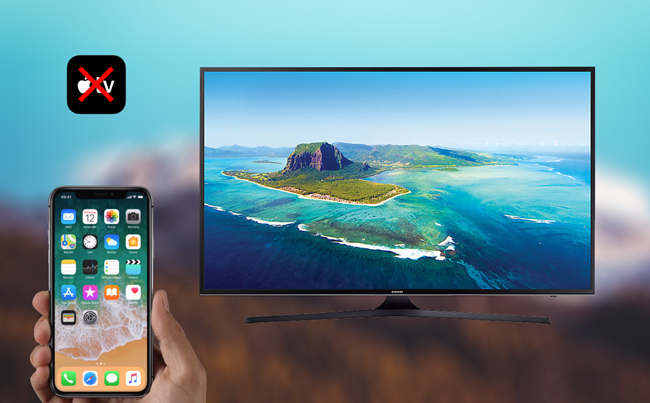 One of the best ways to get the most enjoyment from your iPhone is to mirror its screen to a larger display like a TV and PC. This can be done through AirPlay or Apple's built-in screen mirroring. This is an iOS feature that enables you to stream movies and music or play games from your iPhone to other devices that have this ability. Apple TV is a great and easy way to display your iPhone screen on your TV, but unfortunately, Apple TV is quite expensive. So, if you are looking for practical ways to mirror iPhone to TV without Apple TV, then take a look at these feasible methods and learn how they work in detail.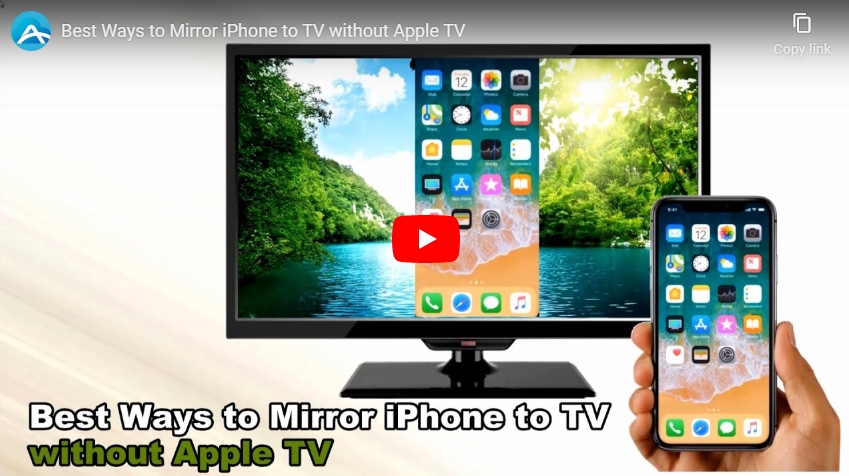 Practical Ways to Mirror iPhone to TV without Apple TV
ApowerMirror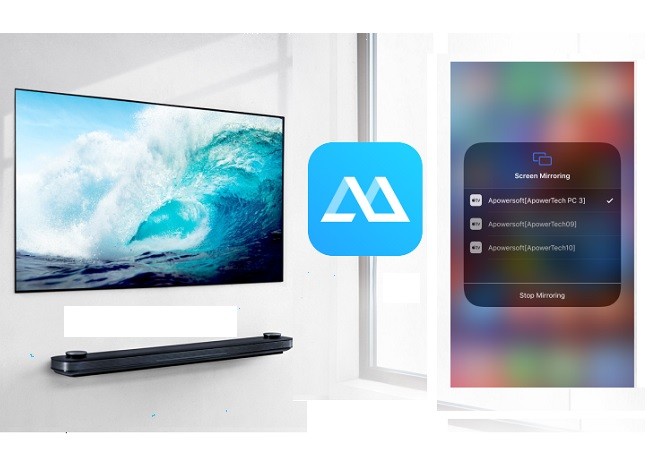 This program provides an easy way to mirror iPhone to TV without Apple TV. With ApowerMirror, you will be able to stream your gameplay, photos, movies, and other media content onto a larger screen. Furthermore, it offers you a lot of useful features including on-screen recording, taking screenshots, annotation, and many more. To know how to use this app, follow the simple guide below.
Download and install ApowerMirror on your iPhone and TV.
Connect both your TV and iPhone to the same wireless network.
On your iOS device, scroll up to open the Control Center. Tap on "Screen Mirroring" and select Apowersoft with your PC name on it.

You will then see your iPhone screen on your TV immediately.
LetsView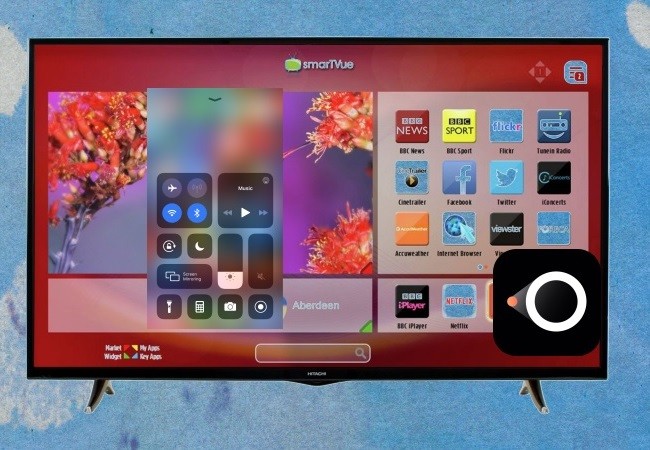 LetsView is a free screen sharing technology for mobile devices, computers, and TV. The list of platforms includes Android, iOS, Windows, Mac, Smart TV, Android, TV, and Apple TV. Now, you will not be limited. You do not need a separate app nor third-party hardware to Mirror iPhone to the TV without Apple TV. The Miracast feature present on LetsView makes it compatible with all Miracast ready TV or computer. It will be easier to connect if you will use this tool. To be guided, a step by step procedure is written below for you to mirror iPhone to TV without Apple TV.
Download and install the app on your TV and iPhone. Use the download button below to make it easier for you.
Connect both devices to the same Wi-Fi network and launch the app.
On your phone, input the PIN code or Scan the QR code that is being shown to the TV screen and tap the Screen Mirroring to connect.
Finally, the mirroring will then begin.
Note: If you are using a TV running another system rather than Android, just get an HDMI cable and connect your PC to TV with it to continue the screen mirroring using ApowerMirror and LetsView.
AnyCast
AnyCast is a media streaming device that allows you to mirror iPhone to Android TV. Using AnyCast, you can stream your iPhone content such as movies, music, and photos right onto your television through a wireless network. It supports standard DLNA, which allows you to connect your home multimedia app with this device. Aside from casting your locally stored media content to the TV, AnyCast lets you stream live cameras and videos from the internet. Furthermore, you have an option to switch to a lower resolution when your TV does not support 1080p full HD video resolution. Here is a simple instruction to teach you how to mirror the iPhone to the TV without Apple TV using AnyCast.
Get an AnyCast device, plug it into your TV's HDMI port. You also need to plug its USB cable for power supply. If your TV does not have a USB port, you can use your phone adapter.

On your TV, navigate to the "Input" option using the remote control, and select "HDMI". Once done, you will see the SSID and password of your AnyCast device.
On your iOS device, go to Wi-Fi settings and tap the name of your AnyCast device, then enter the password on your TV screen.
Next, open Safari on your iPhone and enter the AnyCast IP. On the page, tap on the "Internet" option and connect your iPhone to your home Wi-Fi network.
Finally, scroll from the bottom of your iPhone to open the Control Center. Tap on "Screen Mirroring" and select the name of your AnyCast device. By then, you will be able to stream iPhone to TV without Apple TV.
AllCast
Another alternative you could use is the AllCast app. This is a screen mirroring app that lets you cast media contents from your iPhone to a bigger screen TV. Using this tool, you can easily stream video clips, music, and even play games on a much larger screen without the need for any hardware and cable. Moreover, this tool offers you a 5-minute viewing trial. Let's learn how this app works to mirror iPhone to Smart TV without Apple TV.
Install AllCast on your iOS device, and turn on your smart TV.
Afterward, launch the app and let it access your photos and music.
To start mirroring your iPhone to TV, tap the cast icon at the bottom left of your screen. A panel will then appear showing detected devices.

Now, tap the name of your smart TV to build a connection on both devices.
Then, the app will direct you to your local videos and photos. Meanwhile, tap on a specific image or video clip to display it on your TV screen.
Summary
The above-mentioned methods can help you to display your iPhone to TV without Apple TV. AnyCast not only allows you to mirror iOS devices, but it also works for Android devices. AllCast is a great option if you want to ditch the cables and use your wireless network instead. You should consider ApowerMirror if you want to view your phone's screen on a computer monitor, and the added features such as screen-recording make it a great tool to have on hand no matter what. Finally, LetsView is best for TV.