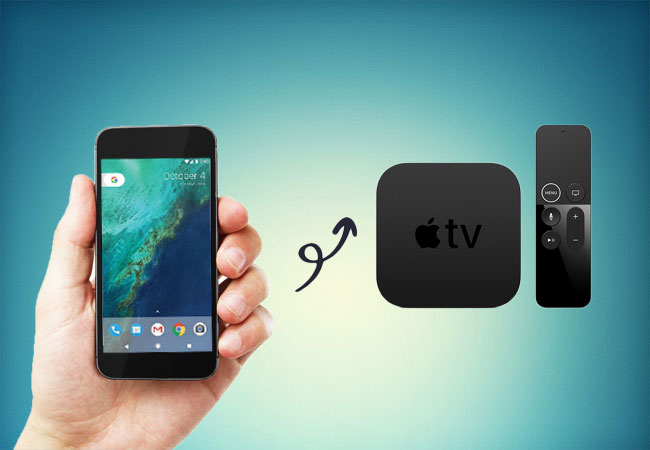 We've been used to streaming videos and films wirelessly from our Apple gadgets to Apple TV for a wider screen experience for awhile now. This was made possible with AirPlay, which works perfectly with Apple devices. This is why iPhone users can share contents between their smartphone and Apple TV effortlessly. However, this is not applicable to Android because AirPlay is designed to communicate with its other Apple devices only. Fortunately, there are third-party streaming apps which you can utilize to mirror Android to Apple TV easily. So, we collected the best apps that will enable you to stream media from your Android device to your Apple TV. You may refer to the list below to find a solution.
How to Mirror Android to Apple TV
Mirroring360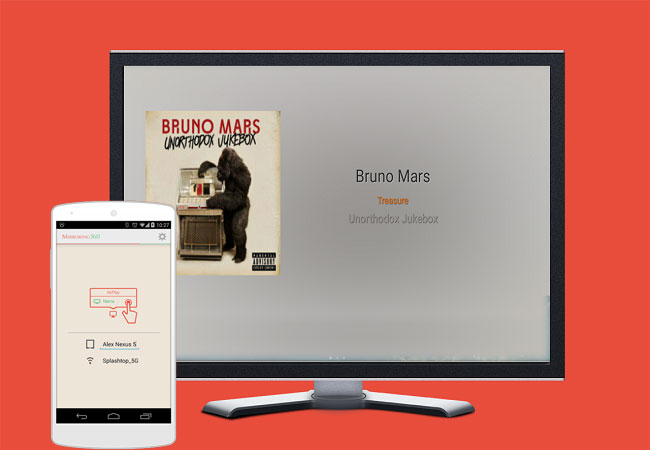 Mirroring360 is a screen mirroring program which allows you to reflect the display screen of your iPad, iPhone, or Android device to a computer screen wirelessly. In addition, it can mirror your computer screen to another PC monitor, whether it is Mac or Windows PC, allowing you to share your media content such as videos, photos, or even applications on a bigger screen. For gamers, you can use this tool to record your screen and make a video game walkthrough to guide other players through your favorite game. Here's a simple guide that will allow you to connect Android to Apple TV using this app.
Download "Mirroring360 Sender to AppleTV" on your device from Google Play Store.
Launch the app and make sure both your Android phone and Apple TV are linked to the same wireless network.
Now, from the list of the detected devices, tap the name of your TV followed by the "Start Now" button.
By then, you should be able to see your Android screen displayed on your Apple TV screen.
AirSync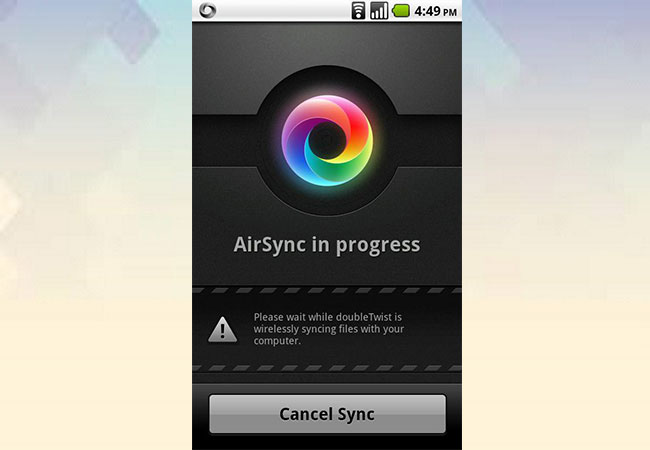 Another program which uses AirPlay to enable Android devices stream media content to Apple TV is AirSync. It allows you to sync your iTunes media collection such as music, videos and other image files from your desktop or laptop to your Android over WiFi network. It automatically imports your photos and videos from your tablet or Android phone to your Mac or Windows PC. In order to unlock its AirPlay function, you have to purchase AirSync first to be able to stream your Android content to the Apple TV. To stream Android to Apple TV with this app, you may refer to the guide below.
First, download the app your Android device and launch it.
Enable AirPlay by swiping right to reveal the "Settings", scroll down and tap on "AirTwist&AirPlay" button to expand.
Next, tap on "Enable streaming" followed by the "Allow" button to approve AirPlay/AirTwist for the current network.
Once AirPlay is active, you can now stream music, videos and photos to your Apple TV.
Now, open a media file such as video, tap the WiFi icon at the bottom right side. A pop-up window will then appear, tap "Apple TV" option and the video on your Android will go blank. This indicates that the video is being displayed on your Apple TV.
AllCast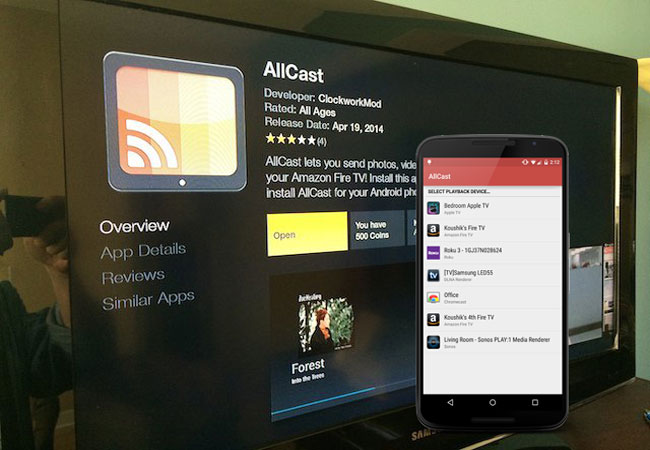 One more alternative which supports AirPlay is the AllCast app. This can easily communicate with Apple TV and other AirPlay enabled devices such as Chromecast. Additionally, it supports Amazon FireTV, Xbox 360, Xbox One, Roku along with the other DLNA Renderers. It enables you to send your photos, videos, and music from your Android device to your TV. However, its trial version gives you a 5-minute viewing limit on your media files. Yet when you sign up for a premium account, you can stream content without limitation. Similar to the previous app, you need to purchase this app in order to enjoy all its features. Here's how to display Android to Apple TV using AllCast app.
Install the app on your smartphone and connect both your Apple TV and Android phone to the same wireless server.
Launch the app on your mobile device and look for the cast button in a video player app, then select your Apple TV from the list.
After that, the video should be streaming on your Apple TV.
Note: This app can only play the locally stored videos from your Android device to your Apple TV. This means you will not be able to stream videos from sites like Netflix.
Summary
Streaming Android content to Apple TV seems impossible, yet these apps just simplified the process for you. If your only goal is to view your locally-stored media files on a wider screen, we recommend you to utilize Mirroring360. On the other hand, if you wish to mirror your device to Apple TV while enjoying extra features, go with AirSync and AllCast.
In case you don't have an Apple TV but you own a laptop or desktop instead, we suggest you to use LetsView to display your Android device to PC. This is a free screen mirroring app which allows you to easily stream media files to PC. It is loaded with useful features such as taking screenshots and recording screen activities. We've found this to be a thoroughly useful app that works well, is stable, and is well worth downloading. You can get the app by clicking the download button below.