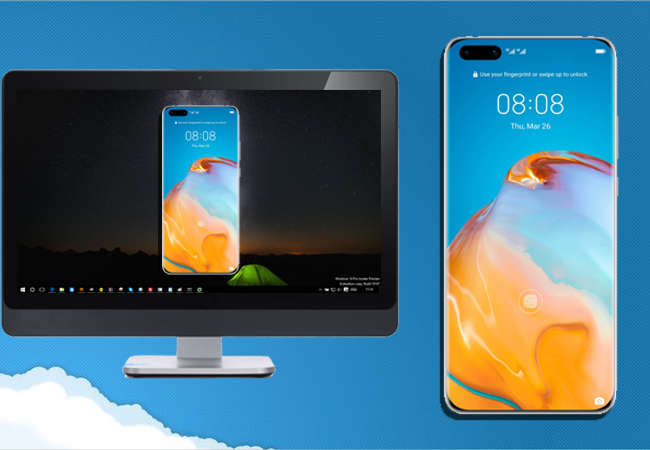 Huawei P40 is by far the only high-end chipset which is set to give 5G speed internet plus having the full HD video quality. There is no denying that it is better to experience this on a much extensive screen like PC nor TV. For seeing this kind of need, we listed some of the apps that you can use to mirror Huawei P40 to PC for a greater entertainment experience.
How to Mirror Huawei P40 to PC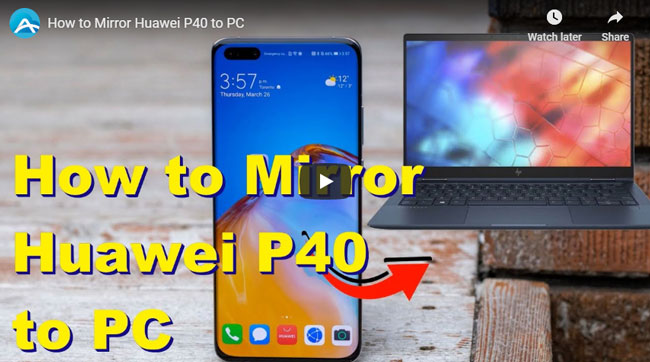 ApowerMirror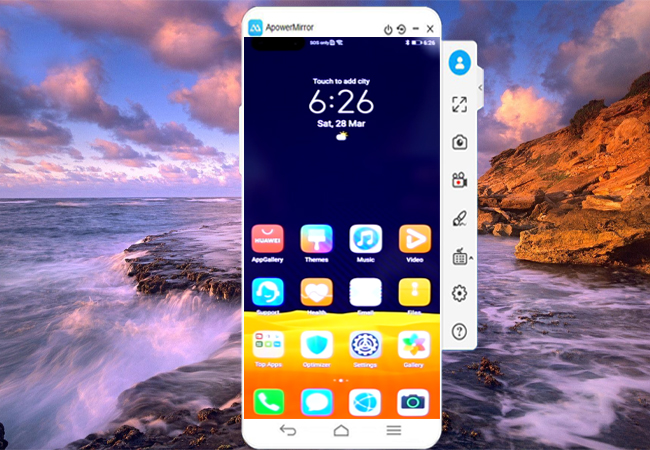 A mirroring app fit for the undeniable clear video quality of Huawei P40. Apowermirror has a maximum of 1080P video quality for you to enjoy. Whether its for entertainment or for professional use. This tool has a lot more to offer. Aside from the mirroring capability, you can also maximize screen recording and screen capture features infused on the tool. Moreover, being able to control your device using your computer mouse and keyboard is something you have to look forward to. Meanwhile, get ready to display Huawei P40 to PC, by following the steps below.
Download ApowerMirror on both devices.
Get a USB cable and connect your phone to your PC.
Go to your settings and enable USB debugging. Steps may vary depending on the make and model of your mobile device.

Once the computer recognizes your phone. The connection will be initiated.

On your phone now, allow the permission to access your device to proceed.

Note: Connect your phone and PC under the same network if you are going to connect wirelessly
LetsView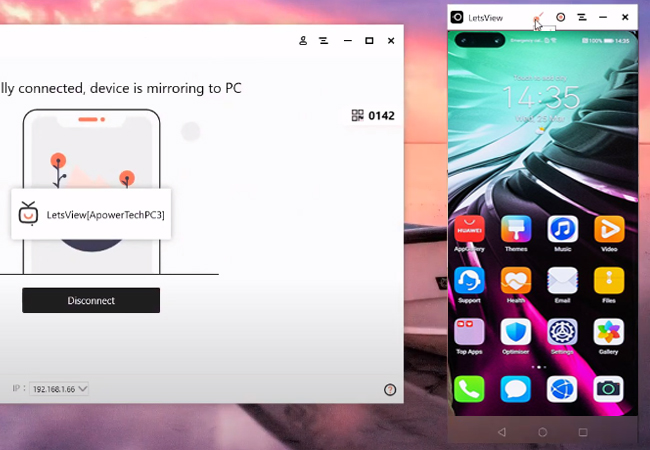 The smoothness and responsiveness of Huawei P40 screens are perfect for the quick and reliable interface of LetsView. Similar to ApowerMirror you can do as much the features mentioned with the exemption of remote control. The big difference is that this app is free. You do not need to worry about registration expiration or monthly charge. Just download and you are good to go. There is much to see. Go ahead and stream Huawei P40 to PC using the steps below.
Connect devices under the same Wi-fi network
Download the app using the buttons below.
Launch the app on both devices and decided whether you are going to use PIN or QR code. On the other hand, to demonstrate the process we will use the QR code scanner.
On your computer click the QR code and align your phone's camera to it. The mirroring will then begin.

Located at the upper right-hand side, the second button from left, tap it to use your camera. Align it on your computer.
Built-in Screen mirroring capability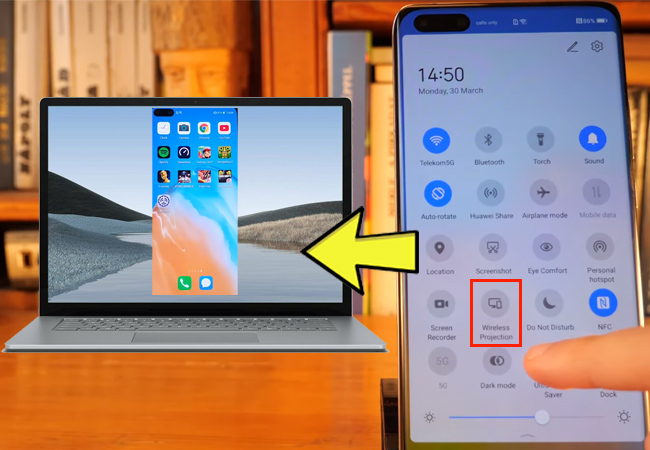 As we all know, all the latest Huawei devices including P40. Although it is infused for your benefit it is limited compared to the first two tools mentioned. This is only limited to devices that support Miracast like Chromecast, Miracast device, Roku and computers that are Miracast supported. Still, it is a good alternative to screen mirror Huawei P40 to PC.
Make sure your PC and your phone are on the same Wi-Fi network
On the notification bar at the bottom right your computer home screen click on "Connect".

From the home screen of your phone, swipe down to reveal your notification bar and tap "Wireless Projection".

Tap the name of your PC and the mirroring will begin
Conclusion
Shortly make a conclusion and the types o users for whom they are suitable.
So it's up to you to decide. Although all apps can provide the same service; to mirror Huawei P40 to PC, it will be best to have a hands-on experience of each tool for you to decide. Thus, ApowerMirror is the most practical one to use because of the remote control capability.