Ways to Mirror Android on LG TV
ApowerMirror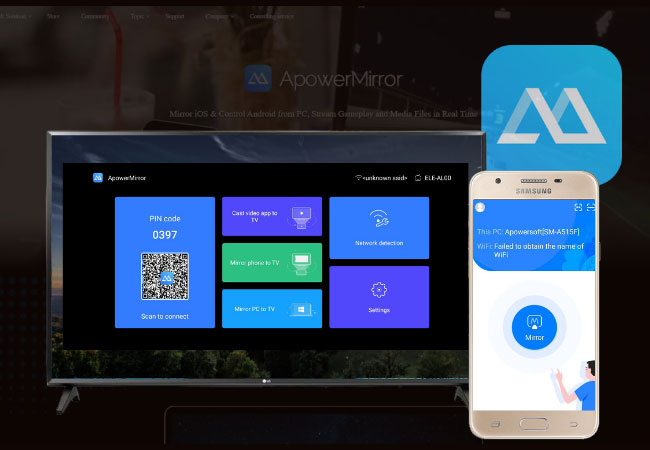 ApowerMirror is a professional application that lets you mirror your smartphone into the computer. All you need to do is to download the app on both phones and PC. Next, connect your device via a USB cable and wait for the app to detect it. Your device is now being mirrored on PC. Aside from mirroring your device on a TV, you can also mirror it on your computer. Anyway, computer monitors are also bigger than the screen of your phone. In fact, mirroring on the computer is easier than you thought. Here is the detailed way to mirror Android to LG TV:
Download and install the app on your PC and your Android phone. Install the app and launch on both devices.Download
Tip:Make sure both devices are connected under the same Wi-Fi server.
Get a HDMI cable and connect your TV to your PC.

Its time to connect the phone now to your PC to reflect it to your TV. On your phone, tap the "M" button. Then tap "phone screen mirroring".
Now, tap on "start now" to begin mirroring.
LetsView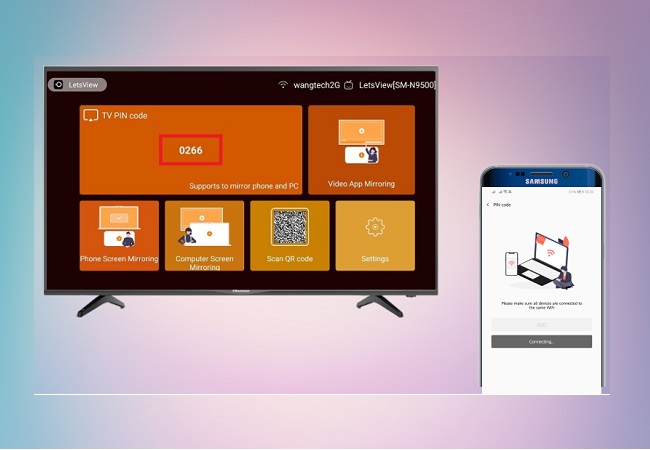 ApowerMirror is good as it is. Will there be any tool that can do better? Well, the next tool that I am going to introduce is a free version of ApowerMirror. You get all the features ApowerMirror can give, (Except Remote control) for free. The tool is called LetsView. It is a multitasking screen sharing platform that surely works on Android to your LG TV through a wireless connection. Also, this app is Miracast ready. If your TV or PC supports Miracast, mirroring will be as easy as 123 steps. Meanwhile, here is a guide on how Mirror Android to LG TV using LetsView.
Download and install LestView on your Android phone and TV.

Launch the app and make sure they are connected under the same Wi-Fi network.
Get the pin showing from your TV.
Type the pin on your phone by clicking the first icon from the left at the upper right side of the main interface.
Enter then click "Start Mirroring". Your phone will be then cast on your LG TV.
Samsung's Screen Mirror Feature
Samsung's models like Samsung SIII and up have screen mirroring options which allow users to mirror their screen on TV. Note that this one works on Smart TVs. With the built-in screen mirroring of Samsung Android devices, you can now enjoy watching your videos on LG TV. Here is how to mirror Android on LG TV.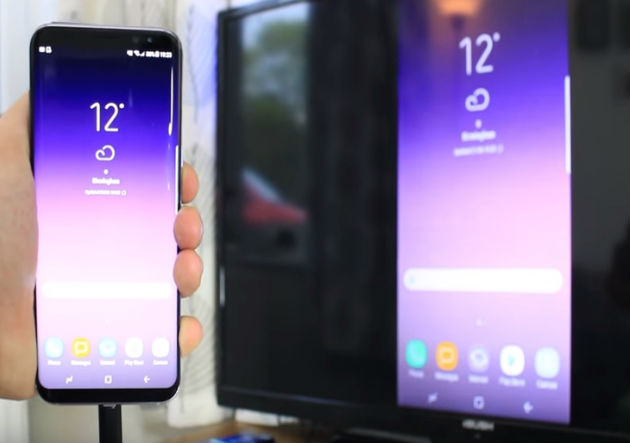 Press "Source" button on the remote control.
Select "Screen Mirroring." The TV will then wait for an available device to be connected. The screen of your device will automatically be displayed on the TV once it is detected.
On your Samsung device, go to "Settings" and then go to "Connect and Share." Simply turn on "Screen Mirroring."
Google Cast
Android 4.4.2 and above can mirror their screen on televisions by using Chromecast. Google mentioned on its support page about this. You just have to make sure that you have Google Home installed on your Android phone. In case you don't have, you can download it in Google Play Store for free. Note that you also need to connect on the same WiFi connection to stream Android to LG TV. Here is how it works.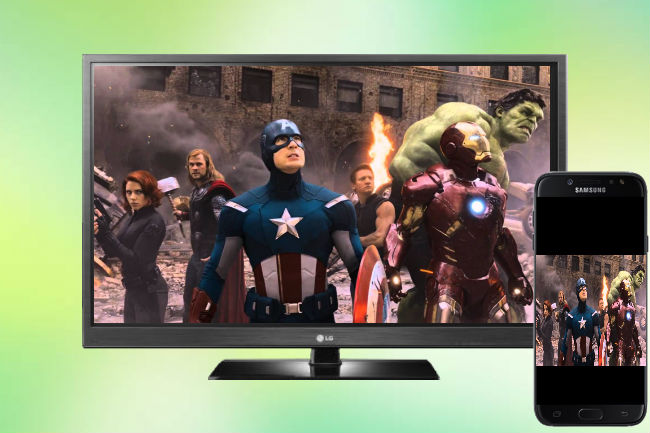 Open Google Home app.
Slide out the menu and then choose "Cast Screen/Audio."
Tap the blue button and then choose your TV.
The phone will then be cast on the television.
Conclusion:
Those are the ways on how you can do screen mirroring Android to LG TV. You may now enjoy watching all the videos and movies saved on your Android phones in a bigger screen. Furthermore, you can also consider mirroring your Android on your PC's screen.