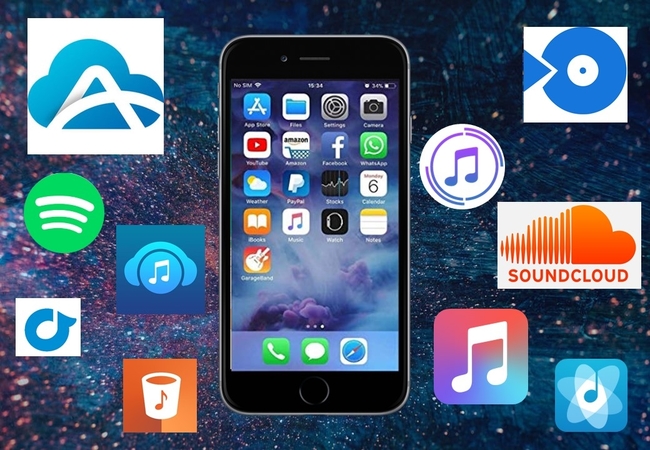 Streaming music is one of the most pleasurable past times people engage in nowadays. With your mobile phone, you can listen to your favorite music at anytime and anywhere. If you are an iPhone user and love listening to music, but you are still struggling to find a great music app, this article will definitely help you, as it introduces the best music apps for iPhone. Listed below are ten of the best music apps that you can use to stream and listen to all of your iPhone music.
Top 10 Music Apps for iPhone
AirMore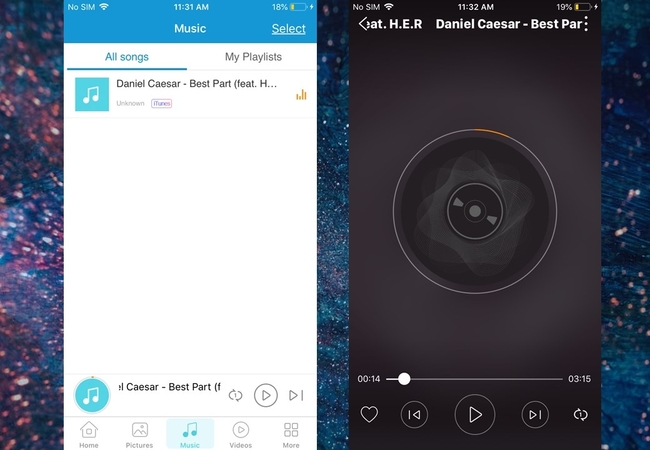 First on the list is AirMore. It is a cross-platform media management tool that has a feature where you can play and stream music on your mobile device. This app allows you to transfer music from your PC to your iPhone if you want. It has a search bar on its interface where you can directly search and look for your favorite music. Additionally, you can manage your songs, create playlists, and set the playing order and modes, etc. Undoubtedly, this is one of the best music players for iPhone.
Microsoft Groove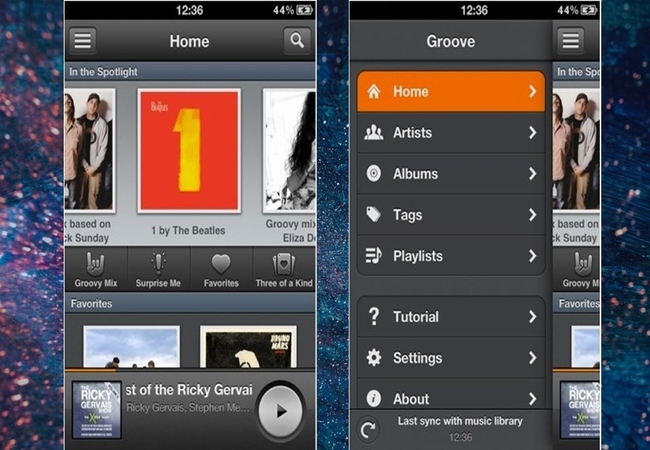 Another music player to play your iPhone music is Microsoft Groove. It was formerly known as the Xbox Music and Zune Music but still offers the same function, which is to share millions of songs to all music lovers. It also offers a simple interface with a very good audio quality. It has 30 days free trial and you can subscribe to its paid version for only $9.99 per month.
Sound Cloud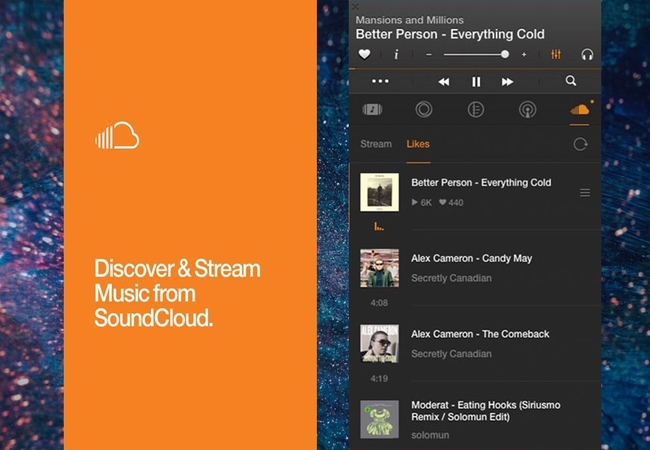 Sound Cloud is one of the best music streaming apps for iPhone. With this app, you can easily discover new music to stream. This application also allows you to connect with the artists, and you'll get the opportunity to interact with them. Moreover, you can follow your favorite bands and artists, create a playlist, and listen to tons of music that you uploaded or reposted. You will get a great experience from this application by building up a healthy social feed and interacting with other users.
Marvis Music Player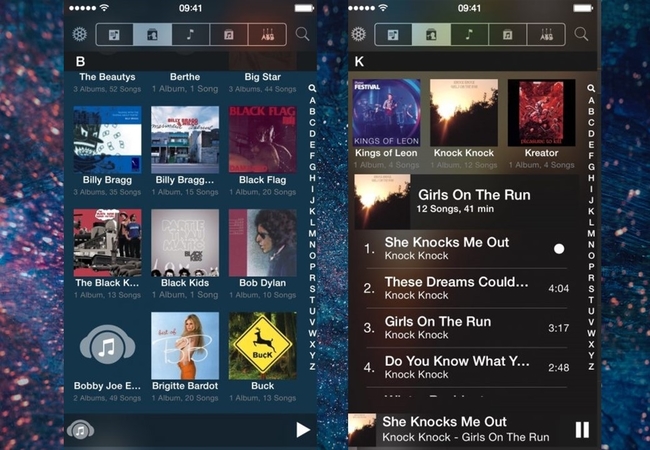 Next on the list is Marvis Music Player. This music player is somewhat different from the other music players for iPhone, because it only acts as a skin for your iPhone's original Music app. However, it can also display your existing music library as well as your playlists from both the local library and Apple Music. It has a clean interface with a complete set of controls for you to skip, pause, and adjust the volume of a song.
Spotify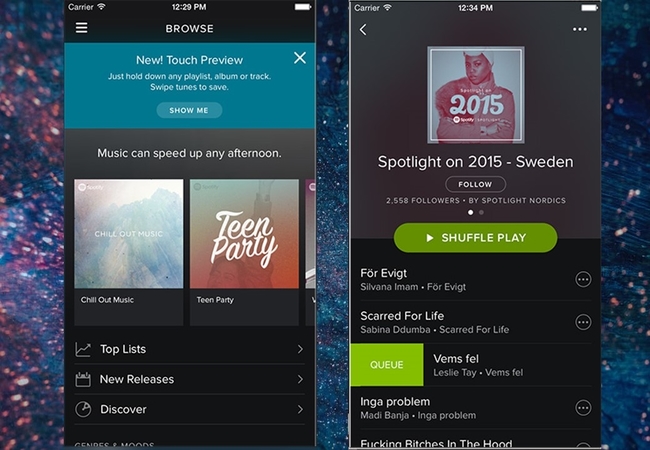 When it comes to top music apps for iPhone nowadays, Spotify certainly up there. This is a music app that offers a lot of music to choose from as it continuously updates its features. Spotify is stable and very easy to use, and it is available on Android, iOS, and Windows phones. Yet, the free version of Spotify is not really a free music app; it is supported by advertisements but still offers a decent streaming experience.
Stringer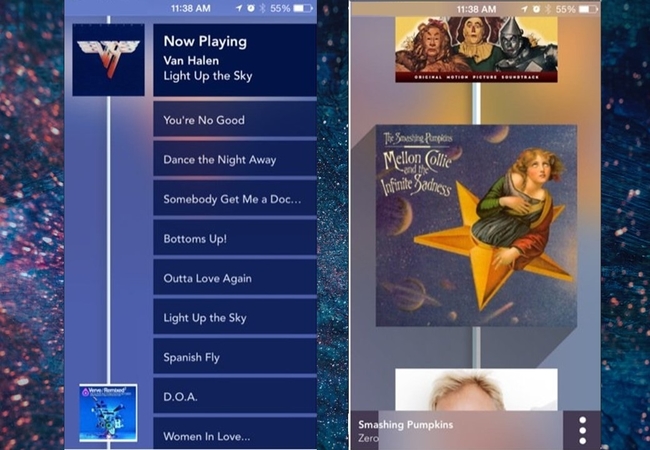 Stringer is a good iPhone music player that allows you to control the player on what music you like to listen to. It has a very clean interface and you can search for new songs that you save and have on your music library. However, it can only be used on iTunes library.
Apple Music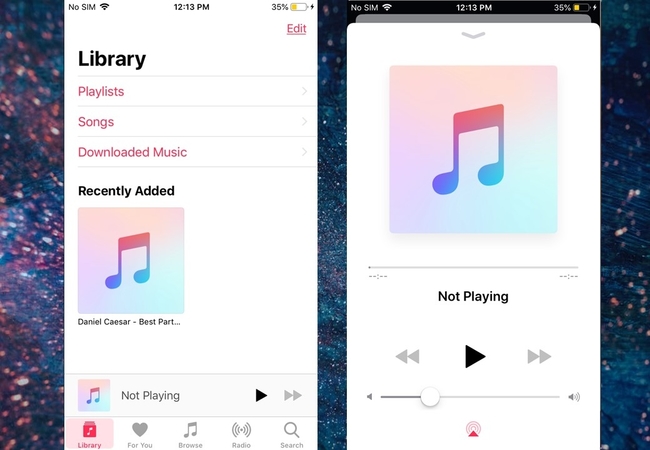 Another strong and growing music app where you can have your own personal library and stream music seamlessly is Apple Music. Launched in June of 2015, this music streaming app has a monthly subscription of $9.99, which allows you to listen to your favorite and latest music on the chart.
Soundshare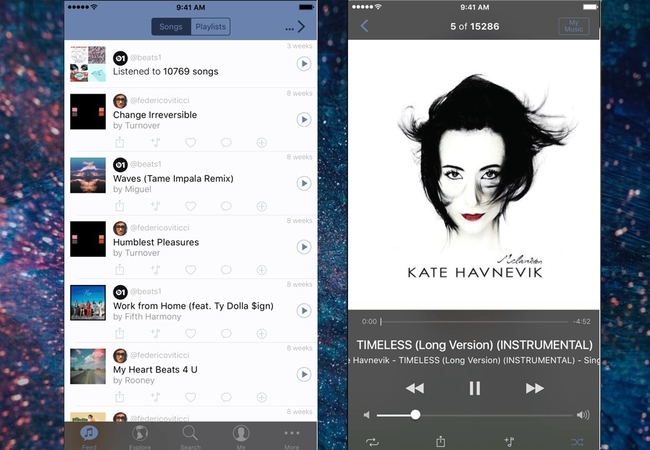 This music app supports sharing tracks and playlists that can be played on Spotify, Apple Music, as well as on YouTube. It is like a bridge that connects music services. Furthermore, the combined playlists can be saved and kept for offline listening.
Songbucket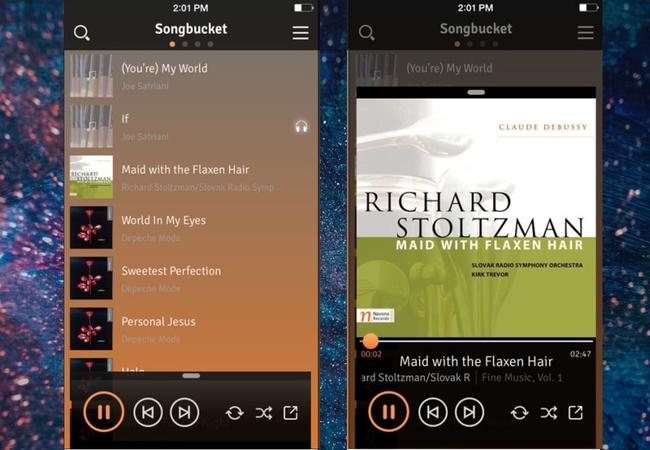 Songbucket is one of the best free music apps for iPhone. This music app allows you to organize songs and create a playlist. You can easily search, edit and play your desired individual song or a playlist with a very simple gesture.
Cesium Music Player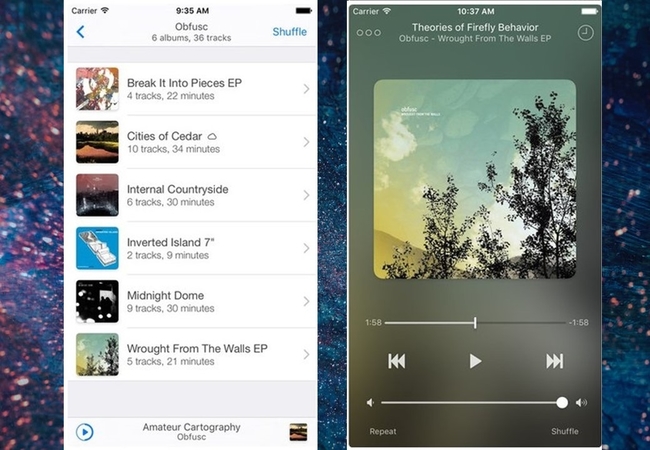 Last on the list is Cesium Music Player. This music app has a simple, yet well-organized and useful interface. It has smart and customizable buttons, and you can also personalize your playlist and theme according to your mood.
Conclusion
There are many iPhone music apps on the market and it may be hard for you to find a good one that fits your needs. Don't worry, you can choose one from the best music apps for iPhone listed in this article. If you just want a free app to play music saved on your iPhone, AirMore is not a bad choice. It allows you to enjoy streaming your playlist anytime and anywhere you want.