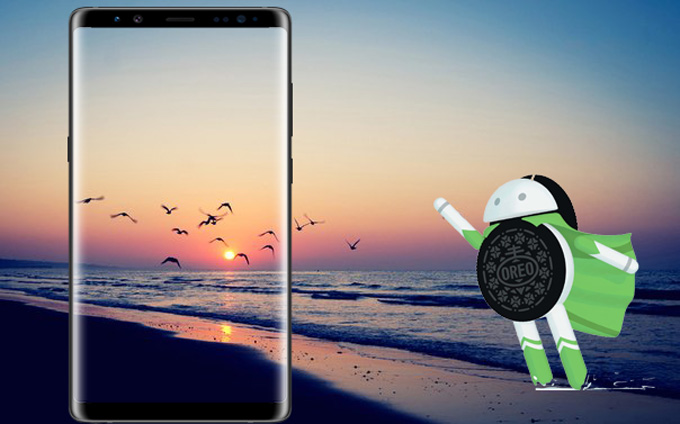 Android 8.0 Oreo is coming with super functions. It allows you to do two things at one time and use more apps with fewer taps. In addition, you have access to more emoji, which makes it more attractive to have expressive and engaging conversations. Therefore, when you use a phone with the new Android 8.0 Oreo, you may want to take screenshots to share the wonderful experience with your friends or to memorize certain gold moments. However, since it's a brand new operating system, taking screenshots is to some degree confusing. Here are three practical ways for you to take screenshot on Android 8.0 Oreo.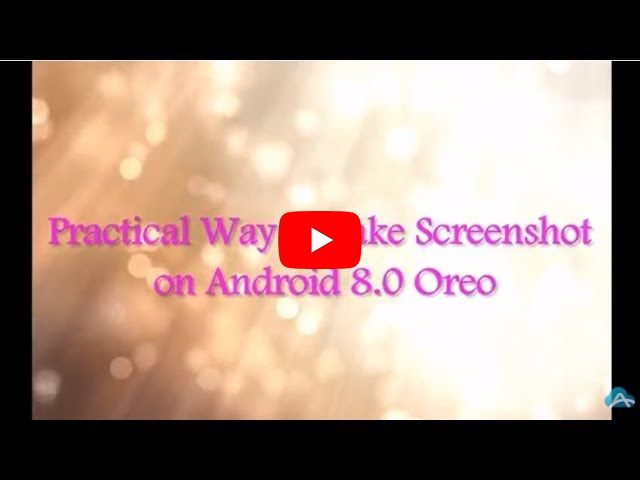 How to take screenshot on Android 8.0 Oreo
Screenshot manually on Android phone
As we all know, each phone has set a screenshot-taking shortcut. It is a common way to capture screen with the shortcut buttons. Often, for a phone running Android 8.0 Oreo, pressing down the power key and the volume down button or the home button simultaneously will produce a screenshot. Afterwards, you can retrieve it in the screenshot folder in your photo album.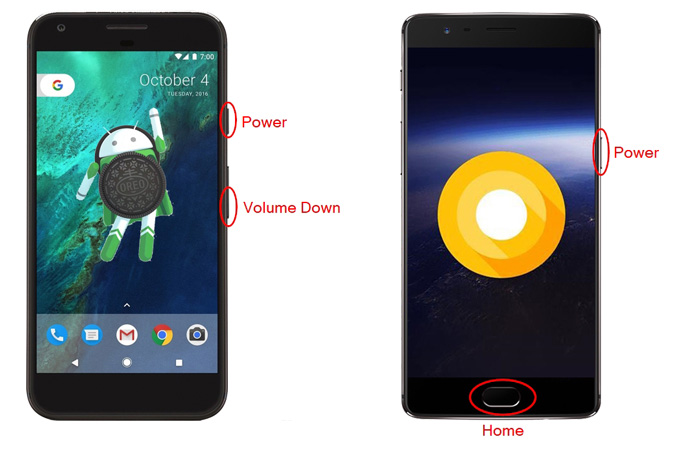 ApowerMirror – Taking screenshot in one click on PC
If you feel it is too troublesome to take a screenshot on Android 8.0 Oreo by using two buttons, you can use this tool – ApowerMirror. It is a screen mirroring app that allows taking a screenshot with one click. Follow the simple steps below to see how to take screenshot on Android Oreo with ApowerMirror.
1. Download and install ApowerMirror on your PC. Afterwards, launch it on the PC.
2. Connect. You have two ways to connect your Android to PC.
a. USB cable. Go to settings, find "Developer options" and turn on USB debugging on your Android phone. Plug the USB cable into the USB port and your phone will be connected to PC. Also, the app will be downloaded to your Android phone automatically. Afterwards, tap on "START NOW" on your phone, and your Android screen will be mirrored to your PC.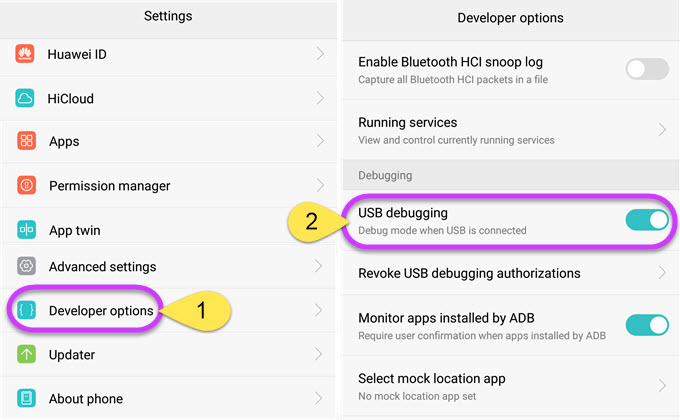 b. WiFi connection. First, connect your phone and PC to the same WiFi network. Afterwards, launch the app on your Android phone. Tap the mirror button to search for devices. Once the detection is 100% done, select your computer name beginning "Apowersoft" from the available options. Tap on "START NOW" and your phone screen will be displayed on your PC immediately.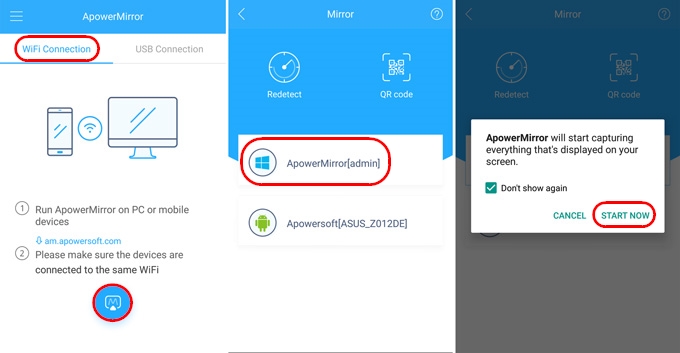 3. Take a screenshot. Hit on the screenshot button on the right side of the app or press shortcuts (Ctrl+Q) on the keyboard to take a screenshot. If you also want to mark or highlight something on the Android 8.0 Oreo screen, you can use the whiteboard pen to mark it. Once done, click on the screenshot button to capture screen on Android 8.0 Oreo.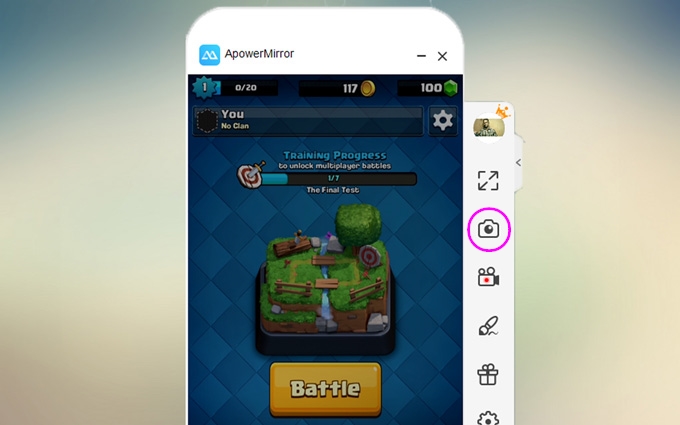 The screenshot you've taken with ApowerMirror will be saved to your computer, and you can open the folder to check it anytime afterwards.
Apowersoft Screenshot – A professional screenshot-taking app
Taking screenshot is not difficult with the two tools mentioned above; but if you want to share the screenshot with others, you need to go back to the folder and find the picture, and then share it with others. It may be inconvenient for some users who like direct sharing. Apowersoft Screenshot solves this problem. With it, you can capture your screen, edit and share it with your friends easily. Read on to learn how to take an Android 8.0 Oreo screenshot with the app.
Open the app. Take a screenshot by pressing the power plus volume down button or power key together with the home button. Hit on "Edit" button if you want to edit your screenshot and make it more attractive. For further editing, swipe to right to "Photos" > "Screenshots", find the screenshot you've taken, and then you can further edit it.
Choose a folder to save your image once you've done editing.
Click on the share button to share your screenshot with others.
It is easy to take screenshot on Android 8.0 Oreo with these 3 useful ways. While the most recommended method is using ApowerMirror because you can take a screenshot by one click. But if you want to further edit or share the screenshots you have taken with others, Apowersoft Screenshot is the best choice.