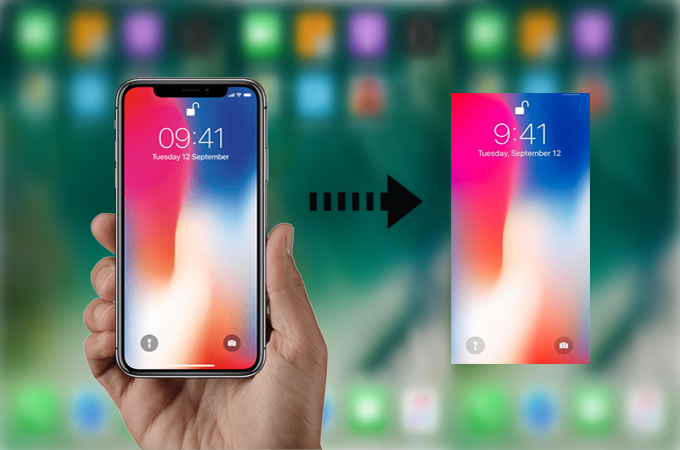 As we all know, Apple has released iPhone X which is highly appraised and possesses many practical functions. The recording feature and the screenshot markup tool impressed users a lot. The latter feature allows us to edit the picture directly after we take an iPhone X screenshot. To enjoy this feature, the first thing you should to know is that how to take a screenshot on iOS 11. It can be seen that there are many effective ways to take a screenshot for iPhone6/7. Would it be a little different to take a screenshot on iPhone X? Here are some methods to guide you.
Best Way to Take an iPhone X Screenshot
iOS 11's screenshot tool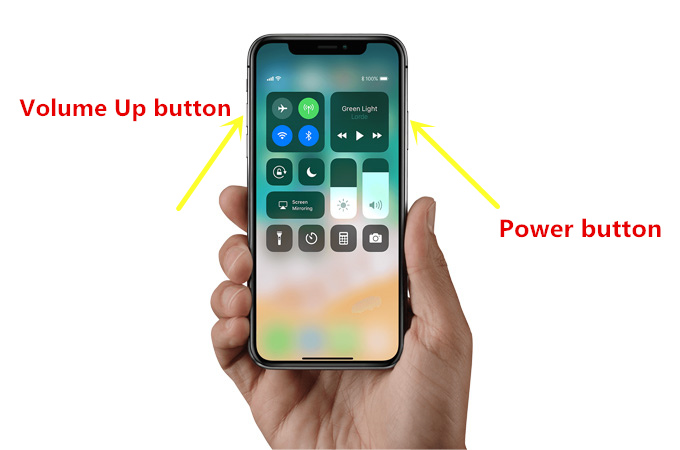 There is no doubt that pressing down the side button and home button simultaneously is the most effective way to take a capture for iPhone. However, iPhone X abandons the traditional home button for an all screen design. A new solution should be applied to take screenshots on iPhone X. In fact, it is easy to accomplish it by pressing the Volume Up button and Power button concurrently. Once done, you can edit the screenshot directly and share it with your friends online. By the way, you cannot hold the Volume Up button and Power button for too long because it will quickly attempt to trigger the Shutdown screen. Therefore, just quickly press the two buttons and you can screenshot iPhone X successfully.
ApowerMirror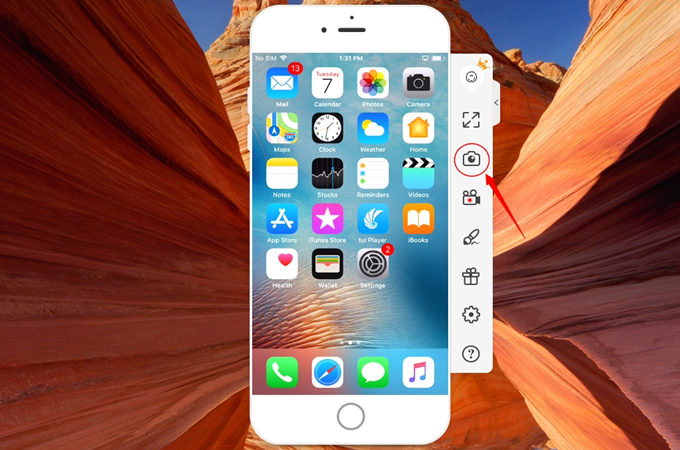 ApowerMirror is an application which allows users to mirror phone screen to computer conveniently. By using it, you can record the phone screen and mark on the screen efficiently. More importantly, taking an iPhone X screen capture is much easier with one simple click. Here are the steps for your reference.
Click the button below to download ApowerMirror on your computer and install it.
Connect iPhone X and your computer to the same WiFi network.
Swipe up from the bottom of the screen on your iPhone X. Tap "Screen Mirroring" and choose the device named "Apowersoft". Then your iPhone screen will be reflected on computer.
Tap the third button on the right and the screenshot will be saved on your computer. Besides, you can change the format of the screenshot and the folder you want to save to on the capturing setting.
AssistiveTouch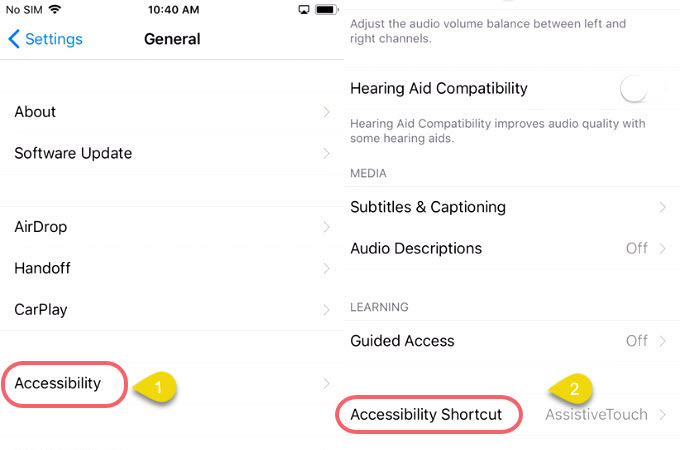 Another way to take a screenshot on iPhone X is to use AssistiveTouch. If you are not sure about the button by using method 1, you can try this method to turn on AssistiveTouch. It enables you to control your iPhone device conveniently and insists you in performing gestures like a pinch, multi-finger swipe, or 3D Touch. Follow the steps below and see how to turn on AssistiveTouch to screenshot iPhone X.
Go to Settings then click on General. Tap Accessibility and find AssistiveTouch to turn on it.
Go to the "AssistiveTouch" preferences and choose how you want to take a screenshot. You can choose "Sing-Tap" for screenshot.
Now, triple-click the Side button, and you'll see the Home button icon appear on your screen. Tap that once to take an iPhone X screenshot.
Conclusion
All the methods above are helpful in taking a screenshot on iPhone X. For most users, using the iOS'11 native tool is a good choice which is easy and efficient. But if you want to resort to an application which possesses multiple functions, ApowerMirror must be your perfect option. You can save the iPhone X screenshot directly on your computer and share it with others. Choose the best way above to meet your requirements and you will find that taking a screenshot on iPhone X is much easier than before.