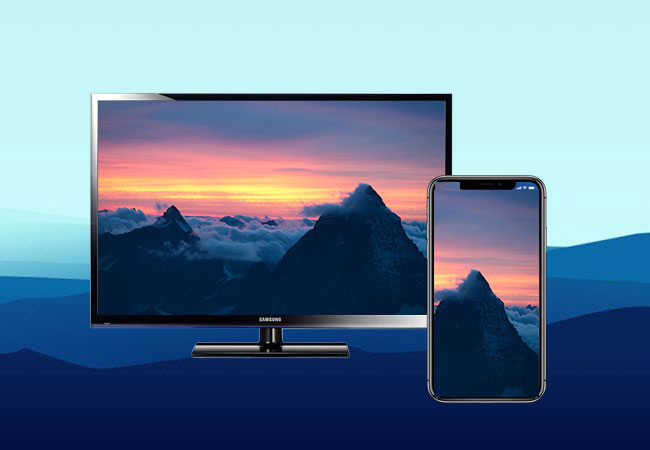 Apple's newest flagship, iPhone XS, is just around the corner, and the internet community is already anticipating its 5.8′ OLED Display—larger than the iPhone X. Though it's undeniably big in size, some mobile users are still interested in mirroring this phone to a computer. Perhaps, you want to show other people its unique features, or you just need to project your screen to watch movies, play presentations, or listen to music. Whatever reasons, you should consider an excellent application for your phone. Without waiting any longer, here are the top 3 screen mirror app for iPhone XS.
Top 3 Screen Mirroring Apps for iPhone XS
ApowerMirror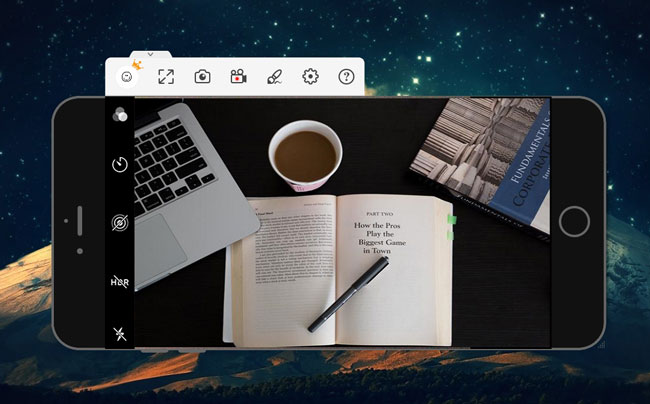 Number 1 on the list is ApowerMirror. This is a professional mirroring program that allows Android and iOS users to cast their phone to Windows and Mac. It offers real-time streaming of your phone; thus, whatever you do on your device will be reflected on your computer screen. The app projects your media files, like videos, pictures, or music, and gameplay without lag. It comes with different impressive features that are useful on any occasion. In fact, it has built-in capturing tools to help you capture your screen activities and take a snapshot of your screen easily. Furthermore, this screen mirroring app for iPhone XS has a whiteboard marker and fullscreen or normal mode option. All in all, it is perfect to use when you want to make an app or game demonstration, office/classroom presentation, and home entertainment.
In terms of connecting, ApowerMirror sends your iPhone display to your computer in a matter of seconds unlike other similar apps that takes time to connect. Actually, it utilizes Airplay technology, which is already available on your phone meaning you won't have to jailbreak your device or go through some complicated process to set it up. At the moment, it is compatible on devices running iOS 8.0 or later.
Pros
Works flawlessly on Windows and Mac.
Offers mirroring of multiple devices simultaneously
Loaded with extra features, like control PC from iPhone
Cons
Its Windows version is unpolished
Requires payment to enjoy all the features of the app
X-Mirage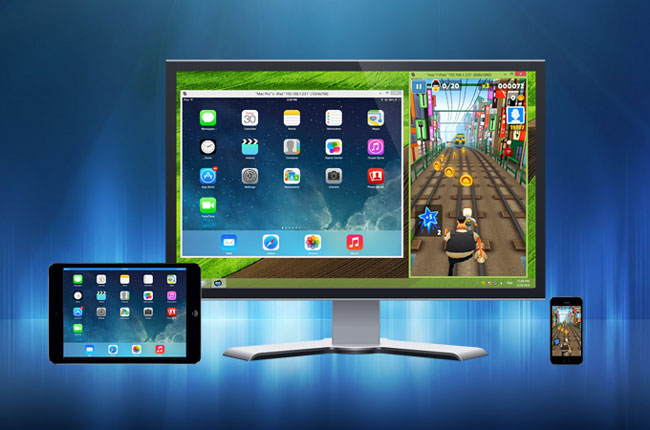 Another good mirror app for iPhone XS is X-Mirage. It turns your computer into an Airplay receiver, which enables it to stream your iPhone, iPad, and iPod touch wirelessly. Like ApowerMirror, it allows you to mirror multiple devices at a time. Aside from that, it also comes with a screen recorder that gives you the ability to capture your mirrored screen and save the copy to your local drive. Moreover, it allows you to capture sounds coming from your phone system, as well as the microphone. You may also add a password to the app to prevent unauthorized connection on your computer.
Since this was first released on Mac, its Windows version is not as good as the Mac version. Hence, if you're working on your Windows, you might experience occasional lags and low resolution.
Pros
Guarantees safe connection with its password feature
Supports different audio sources
Cons
Its Windows version is unpolished
Requires payment to enjoy all the features of the app
Reflector 3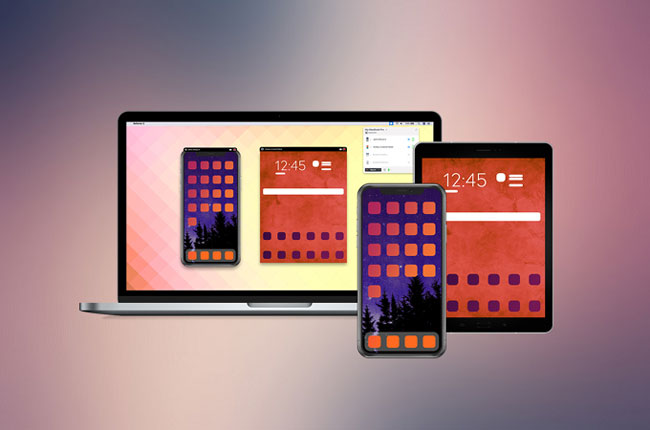 Reflector 3 made it to the list of the best airplay app for iPhone XS. This is the newest version of the Reflector app, which was developed to stream iOS contents to your computer. With this, you'll be able to send your phone to a bigger screen and access media files and play games. It showcases a different UI design that caters to the latest operating system of Apple devices. As a matter of fact, it allows you to display the edge-to-edge of your iPhone within a frame. So, you can enjoy projecting your phone and managing it on your monitor as if it's an actual device. In addition, the app makes it easier for you to connect your phone and use its features from the pop-up buttons above your mirrored screen. Other features of the app include screen recorder and full-resolution screen shots. Reflector 3 is commonly adopted in classroom settings as it allows the teacher or students to share the iOS screen with the rest of the class.
Pros
Offers features for the latest operating system
Has security options that prevent unwanted connection
Cons
Little expensive compared to other mirroring apps
Inability to recognize devices on the same network
Conclusion
As a final note, the three applications could be a great choice when you need to cast iOS screen to PC, and each has their own advantages and disadvantages. For instance, Reflector 3 can be of help during presentations, and X-Mirage is reliable when doing an app demo. However, ApowerMirror is the best choice if you're looking for a mirroring program for everyday use. It has a recorder that you can use to make a video demo, a whiteboard marker for annotation while teaching, and flawless performance for gaming.