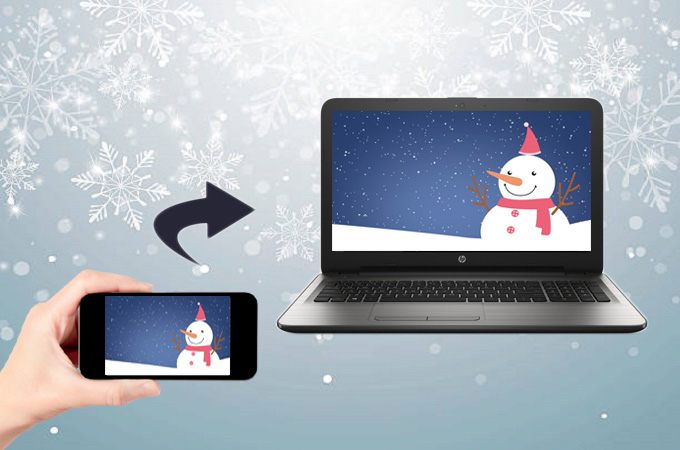 In our modern society of today, smartphones are one of the devices that are being the center of today's innovation focus again and again. They offer good quality with good specifications which can help and satisfy smartphone users. Moreover, their screen size is getting bigger as well. One of the most well-known newly released smartphone is the iPhone X. When we have a look at its screen, this one is really big with 5.8 inches display. However, no matter how good and big it is, some users are still not satisfied with it as they prefer to watch movies and videos and show photos with others on a bigger screen. In addition, most of them would also like to play mobile games on a bigger screen. Actually, there are screen mirroring apps for iPhone X available for you to utilize. In case your movies and videos are saved on your phone, then just simply mirror it on your desktop. Below are the tools that you can use for this purpose.
Top 3 iPhone X Mirroring Apps
ApowerMirror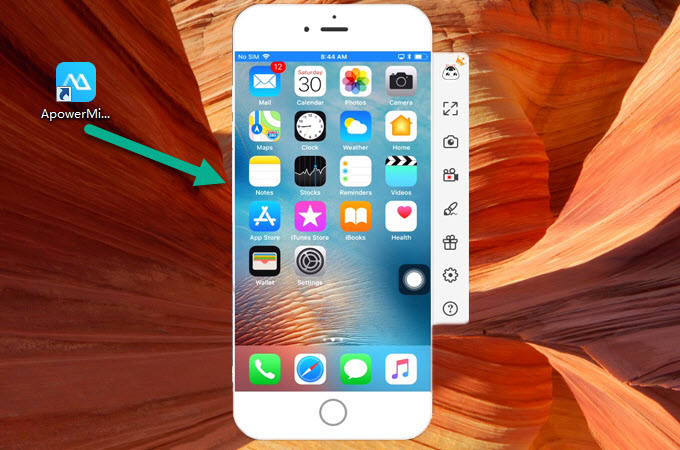 ApowerMirror is a professional application which can help you mirror your iPhone X. Actually, it is the main function of this tool. Yet it comes with very helpful features which might help you in your other needs. It can record the screen of your phone; so if you want to record a tutorial of your game in the form of a recorded gameplay, then this is a perfect solution for you. Furthermore, you can also take screenshots of the screen. It is like you have your iPhone in your PC. Here is how you can use this iPhone X mirroring app.
Click on the button to download the app. Install and launch ApowerMirror on your computer.Download
Swipe down from the top-right corner of the iPhone X to open control center.
Tap "Screen Mirroring" and choose the device named "Apowersoft". Then your iPhone screen will be reflected on the computer's big screen simultaneously.
Here's a video for your reference: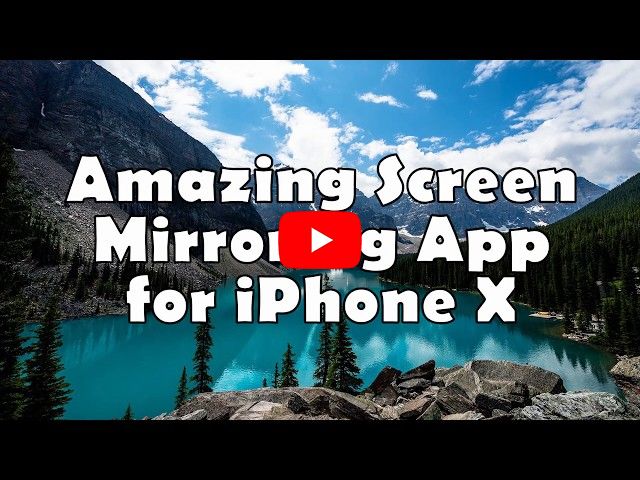 Mirroring360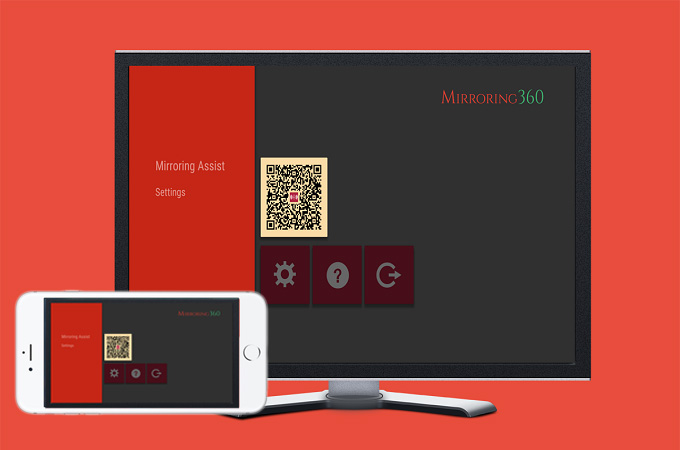 Another helpful app which you can use to mirror your iPhone X on computer is the Mirroring360 app. You may use this for the benefit of mirroring devices such as iPhone, iPad, Android gadgets, PC, Chromebook and more on different other devices. Just like the first one, you can use the AirPlay Mirroring/Screen Mirroring (iOS11) for iPhone X. All you need to do for this is to make sure that your PC and the mirror app for iPhone X of your choice are connected on the same WiFi network. To use it, install Mirroring360 on your PC then launch it. Next, browse through the control center of your iPhone X. Select the "Screen Mirroring" tab and tap the monitor icon. The device will then be mirrored on your PC.
Apowersoft Phone Manager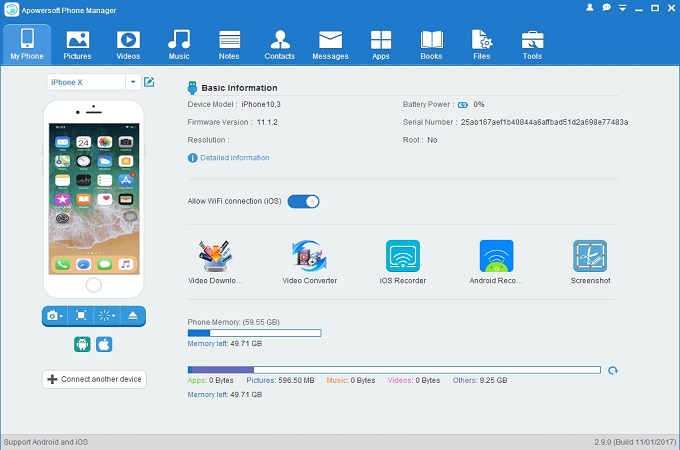 Aside from connecting through AirPlay or WiFi, you can also connect via USB cable and use the Apowersoft Phone Manager. You can make full use of this tool to mirror your iPhone X to PC when you don't want to use WiFi connection. Besides, this tool is basically made for the purpose of managing your phone's files in the computer in a more convenient way than it is available during the usage of other similar devices. Here is the method.
Click on the button below to download Apowersoft Phone Manager and install it on your computer.Download
Next, connect your iPhone via USB cable and the tool will detect it.
Once connected, you'll see that your phone's screen is displayed on the left side of the tool. Click on the "full screen" icon and you can see that your device is being mirrored.
To help you out, here is a table of comparison of these three tools.
Comparison
| | ApowerMirror | Mirroring360 | Apowersoft Phone Manager |
| --- | --- | --- | --- |
| Connection way | WiFi | WiFi | USB |
| User-friendly | | | |
| Mirroring function | | | |
| Take screenshot | | | |
| Record screen | | | |
Conclusion:
As stated on the table above, the three apps mentioned above here in this articles are user-friendly and they can mirror your iPhone X to the PC easily. ApowerMirror and Mirroring360 enable you to mirror iPhone screen via WiFi. However, it is the ApowerMirror which possesses more practical features, such as taking screenshots and recording phone screen. If you want to use USB connection, Phone Manager would be your best choice.