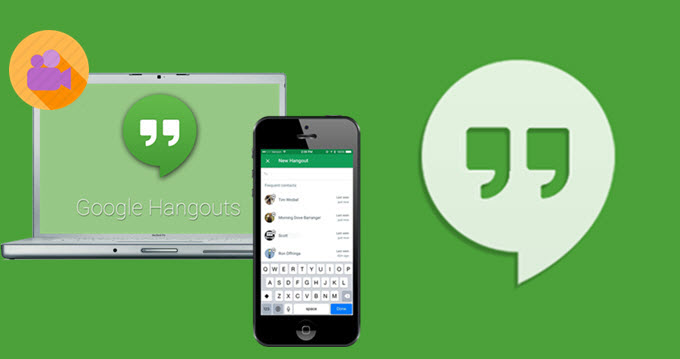 Google Hangouts is an instant messaging platform providing video chats and SMS services welcomed by many netizens as it could be used online through Gmail or downloaded on Android and iPhone. Moreover, as it allows performing group video chats, users would love to make online meeting or course. And in order to save the video chats for further use, they often try to figure out how to record Google Hangout with easy ways. Here, I have found several good solutions for Hangout users to record a video chat on PC and mobile respectively.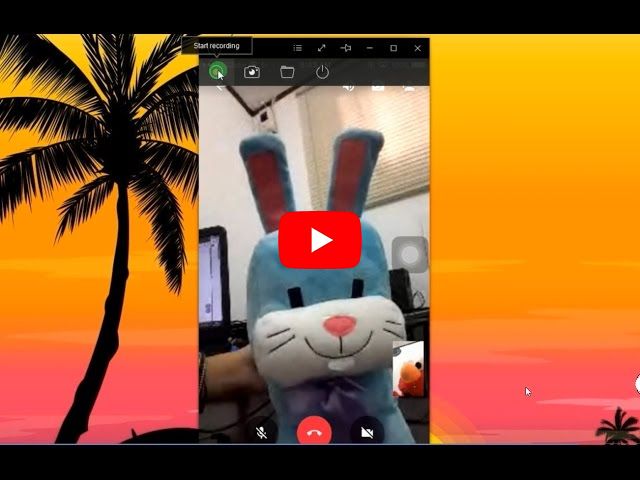 Recording Hangouts video on PC
1. ShowMore
This is a web-based screen recorder which is free to use. Compatible with Windows and Mac, it could help users to record Google Hangouts on PC with great convenience. ShowMore allows you to customize the region you want to record. Your own voice would be recorded with others while in a Hangout video chat. Besides, there are 8 types for video output. And real-time editing like adding captions and signs is also available.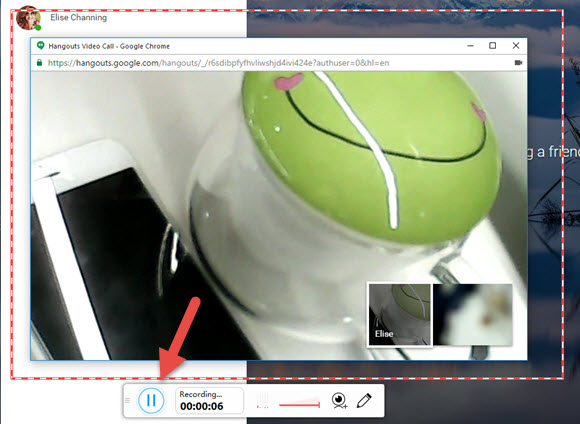 Pros: Simple operation, unlimited time of recording, various types of video output.
Cons: Network should be necessary.
2. Screencast-O-Matic
This is another free Google Hangout recorder for PC users who want to record a Google Hangout video call. The free version allows you to adjust the recording area. Free version provides you 15-minute recording to experience and only narration audio could be captured from mic, which means you can only record your own voice in a Hangout call. Once the recording is over, you could publish it to YouTube quickly.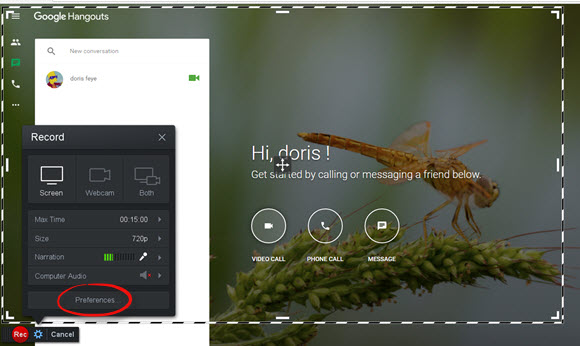 Pros: Easy to use, fast sharing to social network.
Cons: Limited recording time, computer sound recording is not supported, annoying watermark on the video.
Capturing Hangouts video on mobile
1. ApowerMirror
ApowerMirror is an essential tool that can cast Google Hangout on your computer. It is compatible with both Windows and Mac. Moreso, one of its built-in tools features a screen recording button that can seamlessly record your screen and even take screenshots.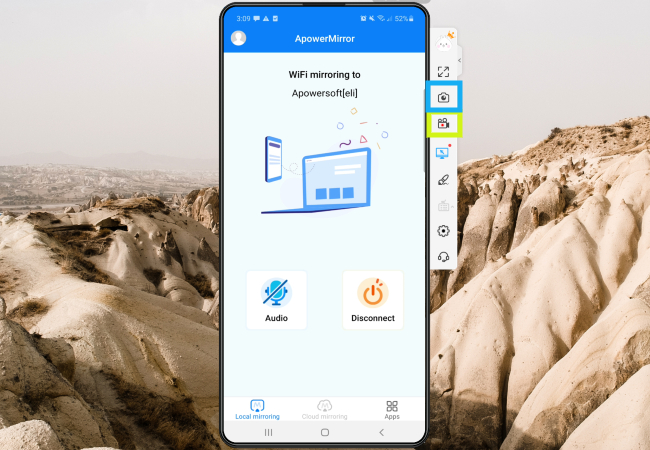 Pros: Easy to use with a friendly interface. Ideal for recording and taking screenshots.
Cons: You can use the app for free, but if you want to remove its watermark, you need to switch to a VIP account.
2. iRec (iOS)
This is also a jailbreak-free recorder for iPhone users. It could be applied directly on iPhone for recording Google Hangout. You can change resolution of the video and device audio could also be captured with video. However, you have to download IPA file from its official page and install a Cydia Impactor on your computer if you want to install iRec onto your iPhone successfully. And that would cost you some time. Plus, a red recording status bar will appear in each of recording.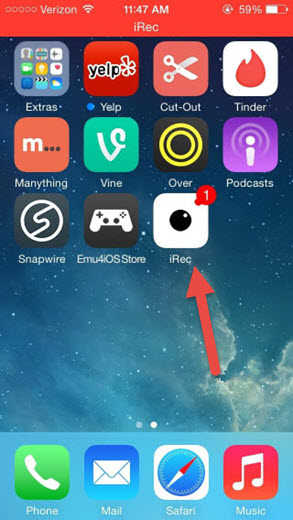 Pros: No need of jailbreaking.
Cons: It requires computer to install the app on iPhone and the installation process is a little bit complicated.
3. Apowersoft Screen Recorder (Android)
This app is used widely by many Android users to record their screen activities like gameplays. Of course it is a great choice for you to record Google Hangouts video call. It could be downloaded from Google Play.
You could configure preferences such as resolution and orientation in settings. By hitting the start button, recording begins quickly as you wish. Audio could be recorded via microphone. And this app could satisfy you if you want a screenshot.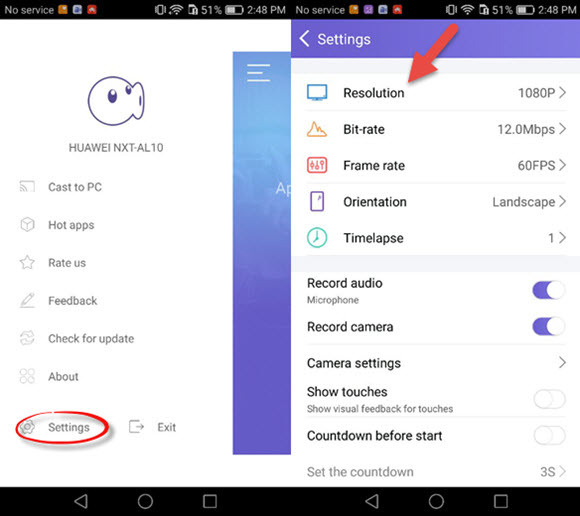 Pros: Video capturing and screenshot are available.
Cons: Only Android 5.0 and higher version could apply it.
These Hangout video recording tools recommended above all are easy to follow. No matter what platform you are using for Hangout, pick the most liked one catering to your own needs.