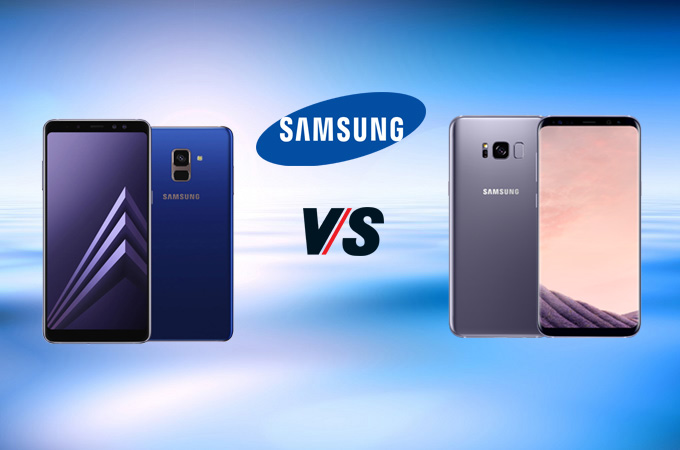 Samsung is a wide-known company in manufacturing advanced Smart phones in the market. The new Samsung Galaxy A8 (2018) surpasses the last 2 versions released in 2015 and 2016 because it is like a rebrand of A5 and A7 together and infusion of new features from S8. As we welcome Samsung A8 for its come back in the market, let's see the significant difference and similarity of Samsung A8 VS Samsung S8.
Samsung Galaxy A8(2018) VS S8: Comprehensive Comparison
Design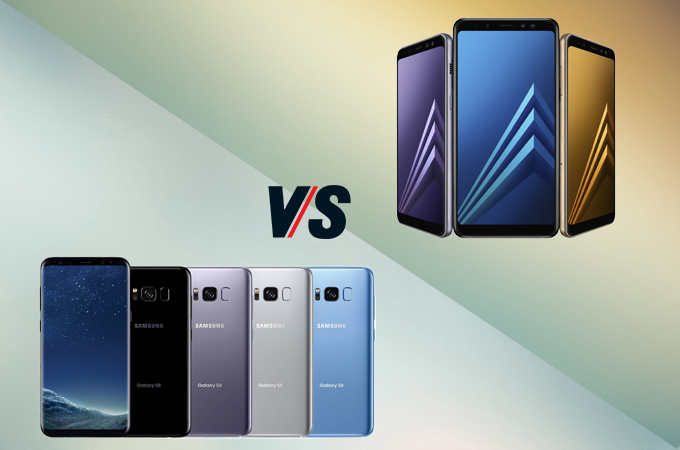 Both devices have the same aluminum glass body, infinity display and water/dust resistant design. Moreover, they are certified IP68 device that means you can deluge your phone up to 1.5m under water for 30 minutes. Although, there is a slight difference between the software, dimension and the weight of the phone, Samsung A8 has Android 7.1 default software while S8 is 7.0. On the other hand, S8 has more variation in color and has Iris Scanner for additional security w/c which A8 is lacking.
Display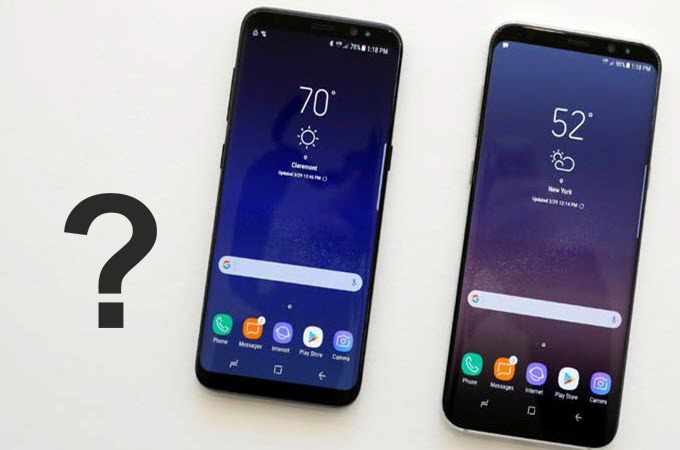 Both devices have Super AMOLED and Ambient light sensor so as proximity sensor with the actual size of 5.6 inches while S8 is 5.8 inch. But as expected S8 have the better screen resolution of 570ppi and 1440X2960 pixels with the screen ratio of 84.26%. Aside from that, the screen has HDR video support, scratch-resistant Glass (Corning Gorilla Glass 5) that makes the phone rugged and durable.
Camera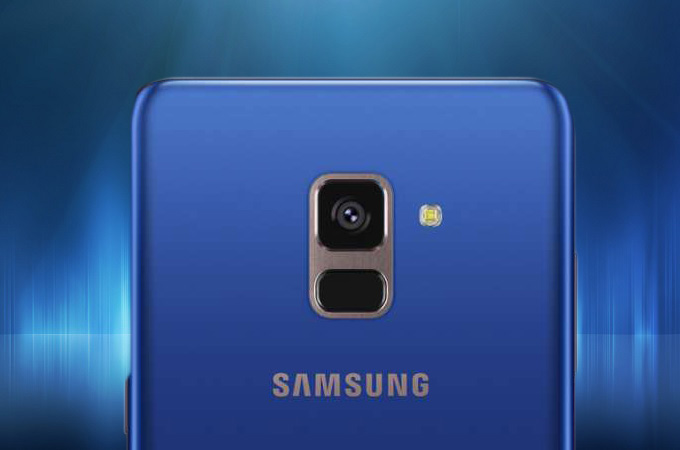 The camera is one of the things that you usually consider upon choosing a device. Comparing both each Samsung A8 vs S8 camera, A8 has better camera resolution with 16 megapixels front and back compared to 12 rear-view and 8 front-cam megapixels from Galaxy S8. However, when it comes to shooting mode, settings, hardware features S8 stand out than A8. When it comes to video recording A8 is competitive enough to shoot 1080p at 30fps with video stability.
Hardware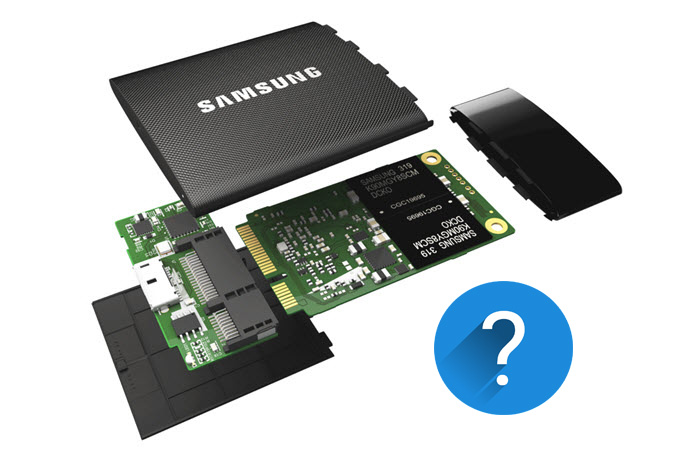 The difference is on the processor and the graphic processor. Samsung S8 has Octa-core, 2350 MHz, Kryo 280, 64-bit, 10 nm Aderno 540 graphics processor, while A8 has Octa-core, 2200 MHz, ARM Cortex-A73 and ARM Cortex-A53, 64-bit Mali-G71 graphics processor.
Battery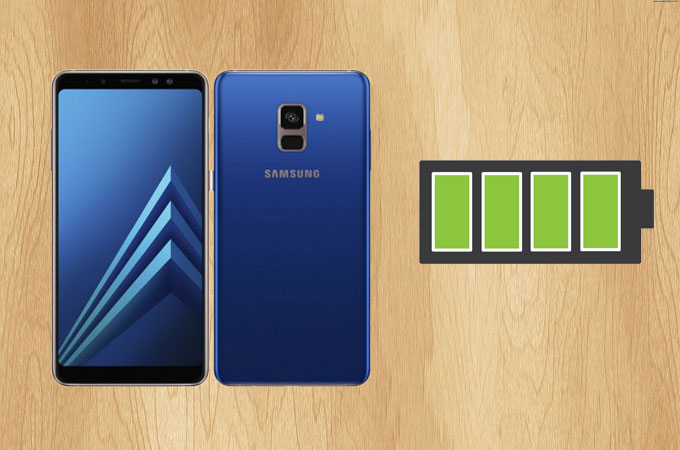 Both batteries of Samsung A8 vs S8 are 3000mAh Li-Polymer. Surprisingly, A8 last in terms of internet use, talk time and standby compared to S8 in general. A8 can last 2 hours more when using WIFI or Data (LTE, 3G) than S8.
Cellular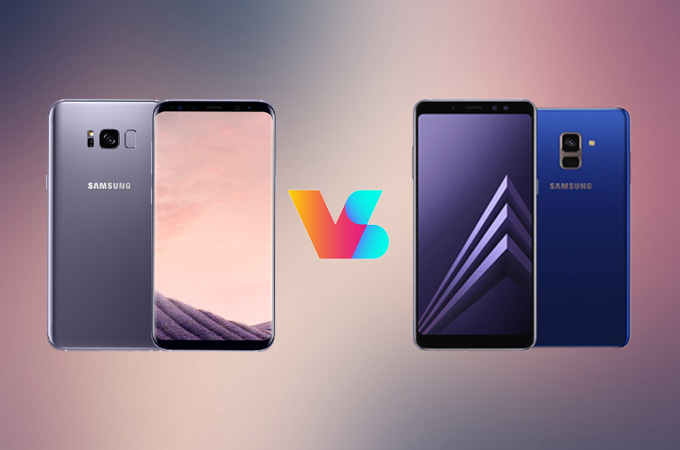 Each device supports the same Nano-sim card with 2 slots and LTE with the same bands but A8 has additional bands supported.
In short, Samsung released new humid phone galaxy A8 2018 version which exceeded the previous A8 series released a few years ago. The software and hardware features are competitive enough to participate in the market. With the Glass aluminum covering of the main body makes the physical appearance sparkly and dynamic. You can get similar features popular on S8 with a lower price with A8, such as the battery with 3000 mAh, 64 GB of internal storage, and Octa-core processor.
Here is a table of comparison of Samsung A8 vs S8:
| | Samsung A8 (2018) | Samsung S8 |
| --- | --- | --- |
| Operating System | Android (7.1) | Android (7.0) |
| Dimensions | 5.87 x 2.78 x 0.33 inches (149.2 x 70.6 x 8.4 mm) | 5.86 x 2.68 x 0.31 inches (148.9 x 68.1 x 8.0 mm) |
| Weight | 6.07 oz(172g) | 5.36 oz(152g) |
| Actual Size | 5.6 inches | 5.8 inches |
| Screen Resolution | 1080 x 2220 pixels | 1440 x 2960 pixels |
| Camera Resolution | 16 megapixels | 12 megapixels |
| Protection | Corning Gorilla Glass (unspecified version) | Corning Gorilla Glass 5 |
| Network | LTE-A Cat 11 | LTE-A Pro Cat 16 |
| Processor | Octa-core, 2200 MHz | Octa-core, 2350 MHz |
| Battery | 3000 mAh | 3000 mAh |
| Built in Storage | 64 GB | 64 GB |
| Storage expansion | microSD, microSDHC, microSDXC up to 256 GB | microSD, microSDHC, microSDXC up to 256 GB |
| USB | USB 2.0 | USB 3.1 |
Conclusion
To sum it up Samsung A8 features are almost similar to Samsung S8 Series aside from the cut-edge of Samsung S8. For Samsung fans that can't afford premium devices, A8 is something that you can consider buying. When you compare Samsung A8 vs Samsung S8, it is a wise choice to purchase Samsung A8.