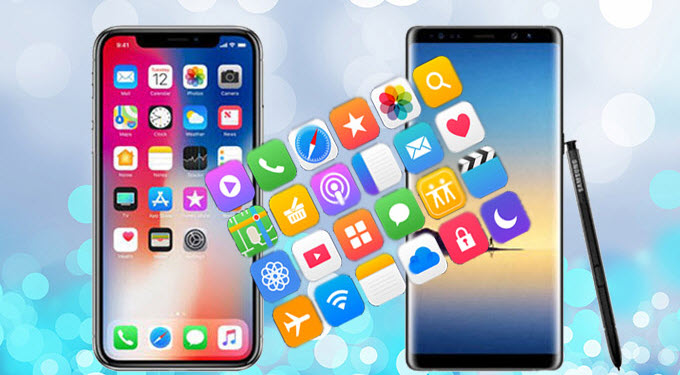 Through the years, developers have been designing applications for smartphone users to download. However, we know that not all of them are compatible with every operating system. Most applications like iMovie and Keynote can only be installed on iOS devices. If you're one of those Android users who want to try these exclusive apps, you might experience trouble. You may look for alternatives, but it will cost more or disappoint you with the limited features it offers. So, here's a post that will help you to run iOS apps on Android with ease.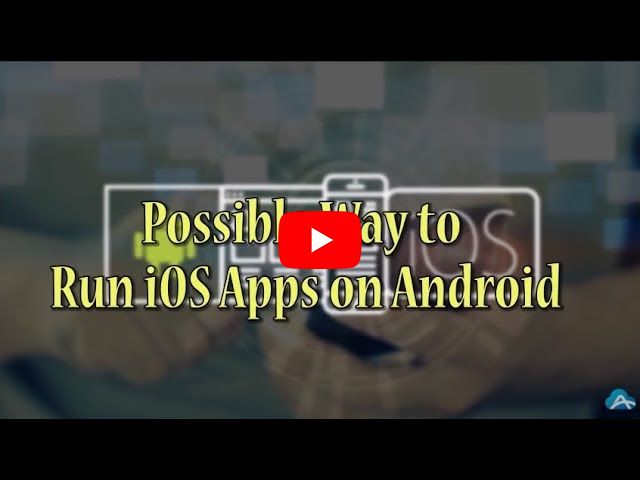 Why is it difficult to run iOS apps on Android?
Perhaps, you're wondering why it's hard to run an app designed for a certain system on a different operating system. Say, for example, you have an app created solely for Apple users. In order for this to work properly, you need a device which contains all the elements found in the iDevices. It's a bit complicated to elaborate all these but to give you an overview, there are three main: categories namely hardware architecture, hardware features, and software features. These three are responsible for the applications to function, all of which have made it hard to find a good iOS Emulator for Android devices.
Ways to Run iOS Apps on Android
Possible Solution to Run iOS Apps on Android
Although it is not easy to run your iPhone/iPad apps on Android devices, there is one possible way to run a lot of Apple apps on Android, which you can download them from the Google Play store. Apple has made several apps for Android devices, most notably Apple Music. While you cannot get much help to run all iOS apps on Android devices through this method, you can at least obtain a few apps.
iEMU Emulator and Cider App – iOS Emulator For Android in the past
In the past, mobile users used iEMU Emulator and Cider App to run your iOS apps on your Android, both of which enabled users to clone iOS device on Android phone, smoothly simulate supported apps and run them without problems. What made them recommendable for use is that there is no notable malware included in the application. Thus, you can guarantee it's safe. Unfortunately, iEMU & Cider has stopped working, and you are no longer to get the iOS apps or anything relevant to iPhone on your Android device.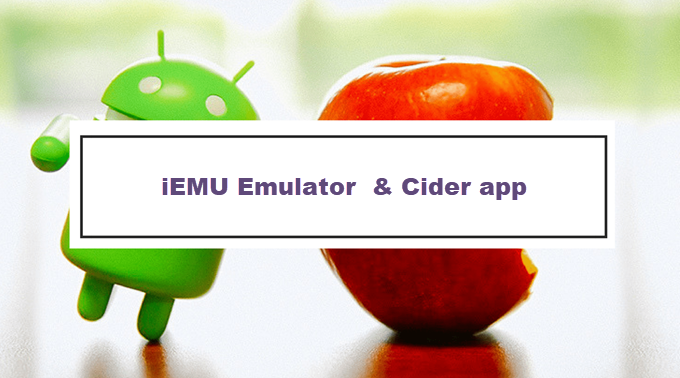 Appetize.io – Run iOS devices on Browser
Obviously, there aren't many good options to run iOS apps on other devices. However, there is indeed an app which can run iOS devices on any browser. You can visit appetize.io, which offers you a virtual iOS device on your browser. With this, you can get the amazing applications like iMessage and Siri. Furthermore, there is a built-in App Store where you can download apps that you would like to test. You may use this for free, however, you'll only have 100 minutes to control the phone. If you exceed that time, you'll have to pay for $0.05.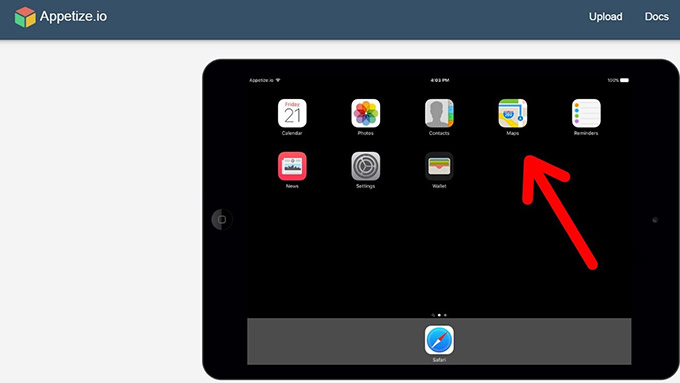 For the time being, it's unlikely that we'll find a really good tool for running the iPhone apps on Android devices. But if you only want to mirror iPhone or iPad screen to Android, it would be much easier. To know the specific steps, keep reading.
Extra Tip
ApowerMirror is a screen mirroring application that streams Android/iOS content to your computer. It is very helpful when you need to watch videos or play mobile games on a bigger screen. For those who want to mirror iOS screen on Android device, this app is also a good option. Let's see how to do it.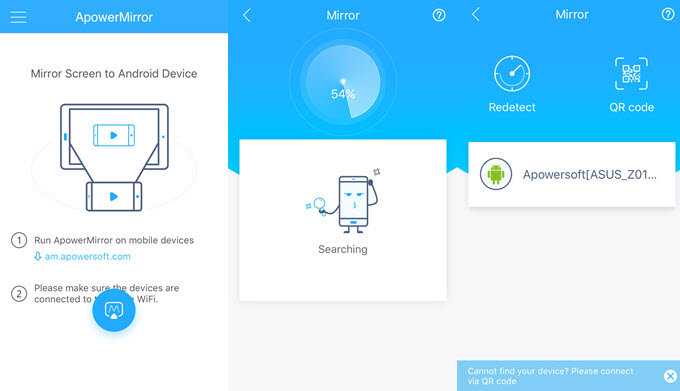 Ensure that your devices are connected to the same network and then launch both apps.
On your iOS device, press the M blue button to look for other mobile phones near you. Once your Android has been detected, tap on it to connect.
Swipe up your iPhone to open Control Center then tap "Screen Mirroring" or "AirPlay Mirroring" and choose your Android's name from the options.
Wait until your iOS screen is mirrored and you can cast your iOS screen to your Android.
If you find some feasible ways on how you can use iOS apps on Android, you're welcome to leave comments or offer app recommendations in the comment box and we'll review it for you.