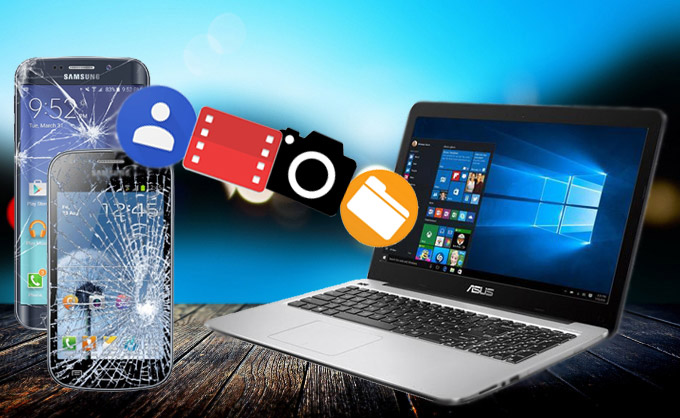 Accidents happened when you least expected it. There will be times that we accidentally drop our phone that causes us not being able to use our device. Damages like cracks on the screen or dead spots are very common nowadays. You might be wondering how you can retrieve data from phone with broken screen. What if I tell you that there are third-party applications that you can use to recover them. Sound impossible right? Here are two recommended ones that work perfectly right for you to get your files back.
Two Helpful Apps for Android Broken Screen Data Recovery
Android Data Recovery – Recover Data from Phone with Broken Screen
Android Data Recovery is an application made to recover data from Android devices. You can use it on your computer and laptop. This app can recover contacts, messages, pictures, audio, videos, call logs documents and even WhatsApp. Moreover, retrieving files from SD card is also possible with this app. It is easy to use since the interface is simple and user-friendly. To start using it, follow these simple steps on how you can retrieve data from broken phone.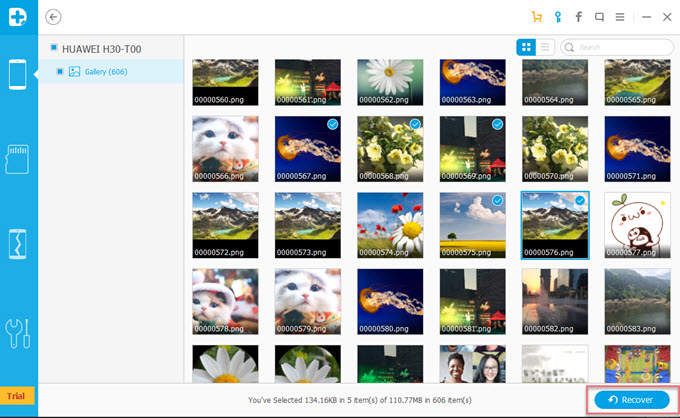 Download the application with the following download button.
Launch the application and connect your device to PC using the USB cable. The app will automatically detect your device.
Moving forward, from the Android recovery tab, choose the file that you want to recover.
Choose "select all" for your convenience to proceed with the recovery. The tool will analyze the device.
Once the device information is found, just choose the file that you want to recover then click the "Recover" button.
Disconnect the app by closing the application.
Apowersoft Phone Manager – Retrieve Data from Broken Phone
Apowersoft Phone Manager is another app that you can use, which is compatible with mobile phones, computers and tablets. You can manage and back up your contacts, messages, pictures, audio, videos and important documents all in one interface. It's so good that you can use it even without WiFi and it is compatible with both Android and iOS devices. Here are the steps for both Android devices.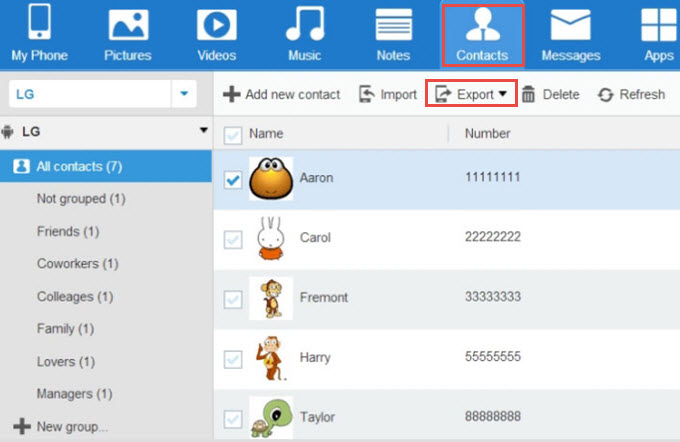 Click the button below to download the application.
Launch this application on PC and connect your phone with PC using a USB cable, when you are trying to recover from a broken device.
All files will be presented on the interface. Put a checkmark in the file that you want to recover then click "Export" to recover data from phone with broken screen.
Disconnect from the interface, click the blue arrow up button below the phone.
Aside from the recovery function, the developer added more features that you can maximize like "Mirroring". Mirroring lets you see what's on your phone screen on your PC. You can even choose to widen the size of the screen on your computer.
Conclusion
These two applications can help you recover your important files. Both have a simple and interactive interface that makes it easier for you to back up and restore your files. Android broken screen data recovery is now easy with the help of the developing technology and user-friendly tools like these two mentioned above.