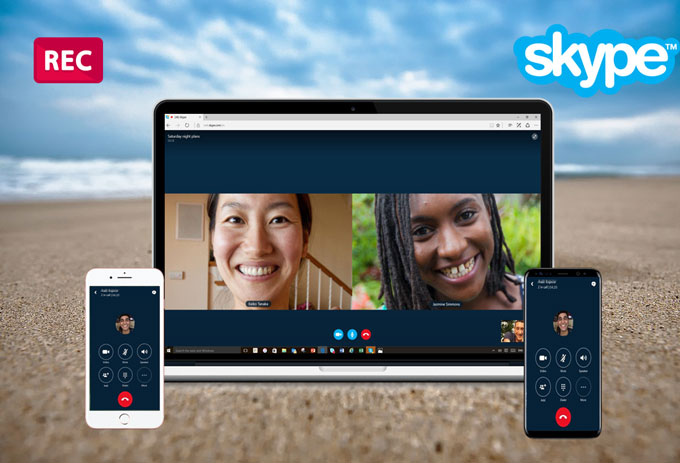 There are various ways to communicate with people on the internet, where the most convenient of all is video calling. Whether it's for business proposals, job interviews, formal or informal conferences, it is better and more engaging experience when you can see whom you are talking to. Skype is undoubtedly the best application out there that offers free video calls and connects people no matter where they go. However, if you want to revisit your calls and review the content of your meetings, you won't be able to do so. This is because the app does not have history logs. So in order to record Skype video calls, you'll need third-party software that will allow you to do that. Here are some recommendations that you may use on your PC/Mac, iOS, and Android.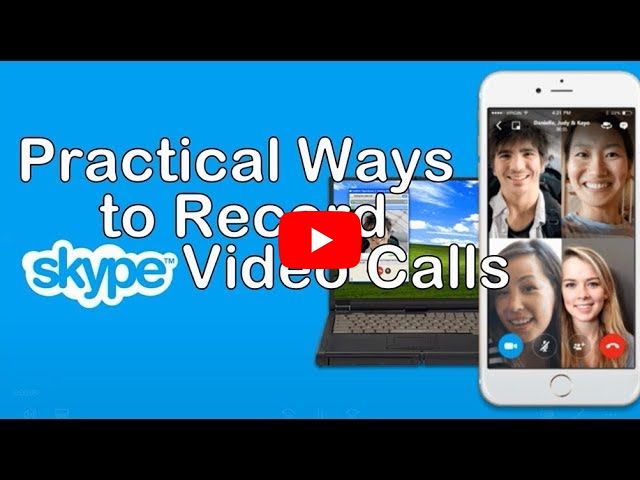 How to Record Skype Video Calls
1. Record Skype Video Calls On PC/Mac – Use Free Online Screen Recorder
If you're making a call on your PC/Mac, then you can use Apowersoft Free Online Screen Recorder. True to its name, it is a free web-based tool that can capture screen performance. It is capable of recording videos and audio coming from your computer without limit. In this way no matter how long the video call is, you'll be able to fully capture all the content. Moreover, it produces videos with high definition. These altogether make the app one of the best Skype video call recorders among its competitors. In addition to what have been mentioned, it can record web cam videos flawlessly. You may also add some texts, arrows, shapes, lines, and so on, in order to emphasize some of the key parts while you're recording. To make use of this program, follow the guide below:
Step 1: Go to its official website.
Step 2: Click on "Start Recording" and then install the launcher onto your computer.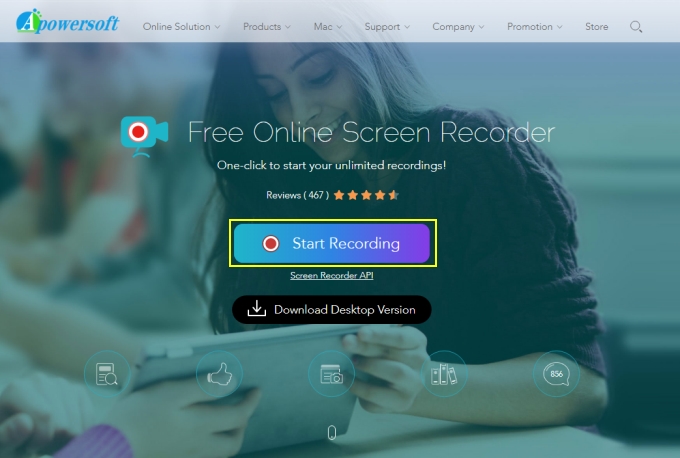 Step 3: When you've done with the installation, the tool will automatically launch. Click on the Settings icon and configure the basic settings for your video recording (e.g. video quality, mouse style, audio quality).
Step 4: Hit the red "REC" button to start recording your video calls. Once done, hit the stop button, and press the Check icon to process your preview.
Step 5: Eventually, from the menu, select the Share icon and then choose where you want to save your file. You can save it to your computer as video file and GIF file, or upload it directly to YouTube, Vimeo, etc.
2. Record Skype Video Calls On iOS – Use ApowerMirror
iPhones and iPads running on iOS 10 and below do not have any built-in screen recorder tools, therefore users resort to third-party applications. However, it's very rare to find a tool that works perfectly on iOS devices. Fortunately, there is ApowerMirror to resolve this issue. This app is designed to stream mobile contents on computer. You can use it whenever you want to display your iOS or Android devices on a bigger screen. You may also use the program when you want to capture the screen performance of your mobile. Because of its excellent recorder, the app can freely capture audio and video of iOS devices with a high resolution. In order to find out how to record Skype video calls on iPhone, here's the step-by-step process.
Step 1: Download and install the software on your computer.
Step 2: Set your computer and iPhone in the same WiFi network.
Step 3: On your iPhone, open the Control Center and then tap on "AirPlay Mirroring". Once your phone detects your computer, click on "Apowersoft [device name]" to cast your iOS screen.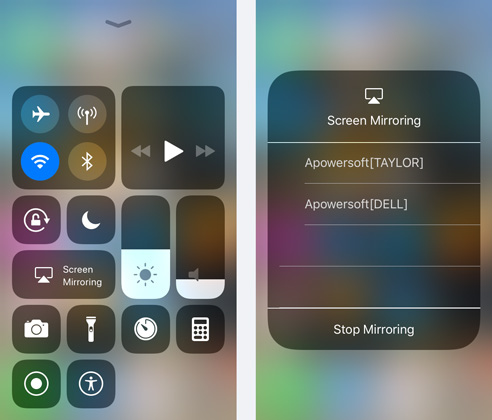 Step 4: In order to record your Skype video call, click on the video icon from the side menu or simply press "Ctrl"+ "R" buttons together.
Step 5: To save your file in the end, simply click the Stop button.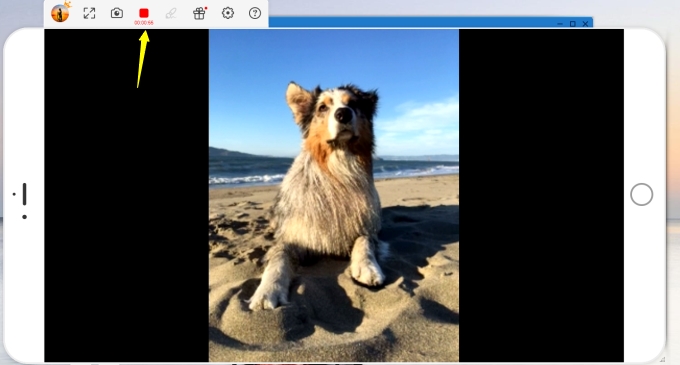 Note: In order to record the voice of your side, please insert the microphone to the computer and speak using the microphone.
3. Record Skype Video Calls On Android – Use Screen Recorder App
For Android users, there are actually a number of screen recording apps available that can be found on the Google Play Store. One of the most trustworthy tools among the available options is AZ screen recorder. It is a standalone app that can record both audio and video from Android devices without rooting them. The app contains different tools that can be useful in various occasions and basing on the users' needs. Users have the option to trim the unnecessary portions of their videos once they are done recording and the raw video is saved. Moreover, they can draw lines and figures during the recording time. If you want to know how to record Skype video calls on Android, scroll down for the instructions.
Step 1: From the Google Play Store, Install AZ Screen Recorder on your Android device.
Step 2: Launch the program and from the overlay buttons, select the gear icon to configure some video settings like resolutions, frame and bit rate.
Step 3: After setting up the tool, proceed to your Skype video call and then click on the shutter icon to start recording.
Step 4: Pull down your notification and then click on the "Stop" button to save your file.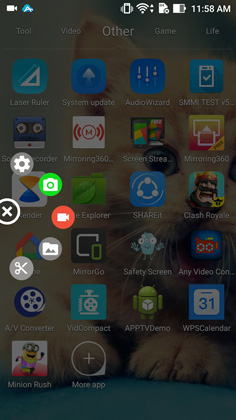 Summary
Regardless of what device you use, you can definitely record video calls from Skype. After choosing and installing the most suitable program, it will become easy to review the meetings or interviews you've done from the past.