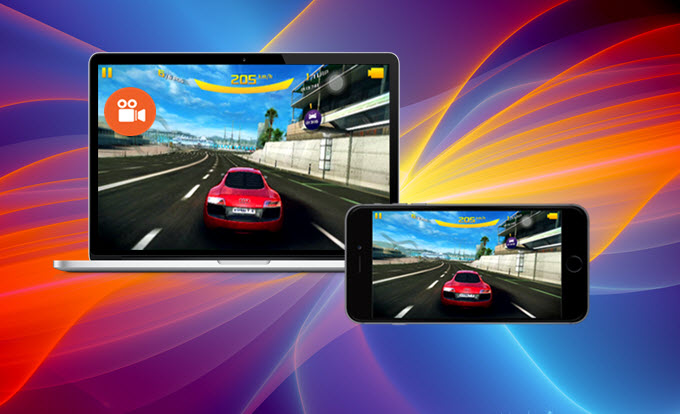 Recording gameplays like Modern Combat 5: Blackout and Assassin's Creed on iPhone is the most common thing for mobile game fans. They are keen on capturing what they are playing and what goals they've achieved, for they could upload to social networks and show off their wonderful achievements to counterparts. But sometimes it is hard for them to figure out how to record iPhone gameplay. So today I would offer three solutions for iPhone users who love gameplay capturing. Follow the methods below you would find recording games on iPhone would be an easy job.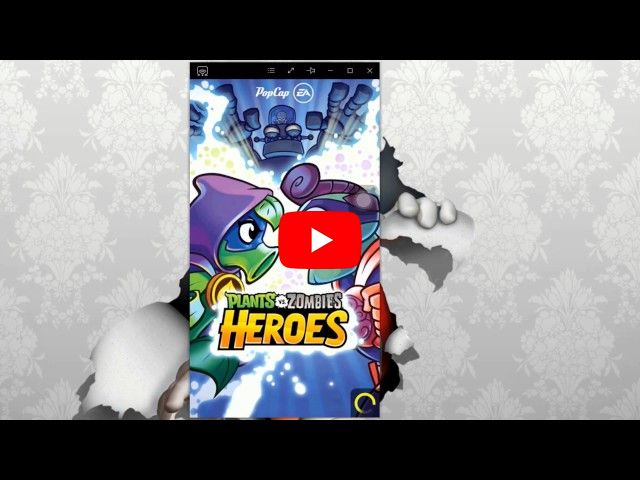 Three ways to record iPhone games
1. Apowersoft iPhone/iPad Recorder
This iOS screen capture tool is a remarkable help for iPhone users to record games. Without jailbreaking, it can be connected to PC via AirPlay. You will see the screen of iPhone being streamed to PC when the connection is done. Likewise, it could also be seen as an iPhone game recorder. Any activities running on iPhone would be captured if you hit the recording button. Background music of games and microphone would be recorded or you could also capture either of them if you like. You can alter video format and video quality in general settings as well. Try the instructions to start recording wonderful games on your iPhone.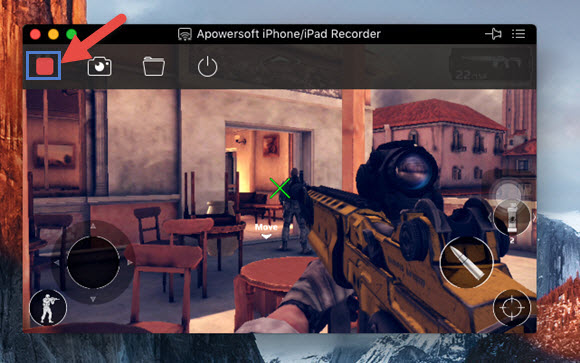 Download the application for your Windows or Mac.Download
Make your iPhone and computer under the same network.
Slide up to touch "AirPlay Mirroring" (iOS 10) on iPhone, if the iPhone is lower than iOS 10, it shows "AirPlay". The username of your PC would pop up and hit it to connect.
Your iPhone screen would be mirrored to PC when connection is successful.
Run the game you want to record and click the recording button to start.
Hit the stop button to finish recording and you could view the video in open folder that pops up automatically.
In addition to the main functions mentioned above, you could also take a quick screenshot of your iPhone screen to share with your pals.
2. QuickTime
This built-in iOS screen recorder provided by Apple appears as a great convenience for Mac users to play video and record games on iPhone. Your iPhone would be connected to Mac through a lightning cable that is exclusive to iOS devices, the screen of iPhone would be mirrored and everything such as games going on your iPhone would thus be recorded then. These steps would tell you how to use QuickTime Player as easily as you think.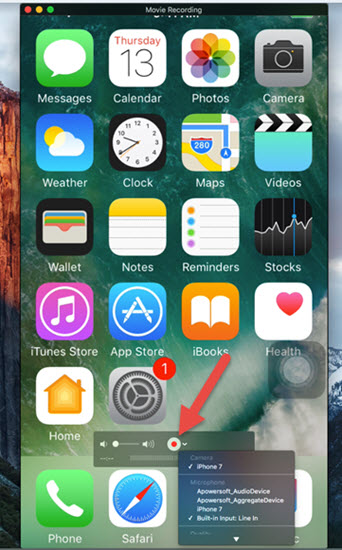 Use a lightning cable to connect your iPhone with Mac.
Run QuickTime and click "New Movie Recording". Choose your iPhone name and it will be streamed on Mac.
Open a game and click to start recording.
Pause to finish recording and preview the gameplay you just recorded.
It is necessary to mention that recording gameplays with QuickTime could only capture audio in-game. It is a limitation for those game players who want to record their voices through microphone.
3. AirShou
AirShou is also a jailbreak-free screen recording app for iOS. But as Apple has strict rules about screen recorder directly used on iPhone for the sake of security problems, it could not be found in App Store. Instead, you need to search Emu4iOS.net on Safari and install it. Once installation succeeds, you could use it to record gameplay then. This app allows you to record gameplay on iPhone with multiple orientations and one audio input (Microphone). Also you could adjust the resolution of the video you are going to record. Learn the steps about how to apply this app easily as follows.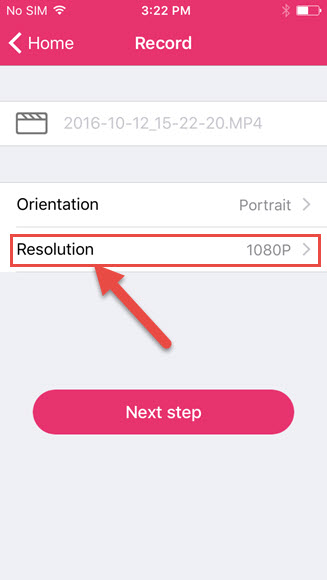 Search Emu4iOS.net on Safari.
Hit the "GET" to install AirShou and open it.
Choose "Record", then change some settings and hit "Next step".
Swipe up to hit "AirPlay Mirroring" (if you iPhone is not upgraded to iOS 10, it would show "AirPlay") and "AirShou", you will see the recording begins.
A game played by you would be recorded then along with microphone. When you want to stop recording, simply back to this app and hit "STOP".
Though this app could be directly used to record iPhone gameplay, it has many shortages like it is unable to stop recording in the game at will and audio could only be captured via microphone. Moreover, not all games could be recorded well as some problems would appear.
Further edit recorded video
The gameplay video will be more stylish if you add some editing options on the video. ApowerEdit is a wonderful application that comes with various editing options including filter, layout, transition, and text. You can add and edit some texts for video, if you want to make some comments for the gameplay video. Also, the transitions and layouts are practical to make your video cooler. The program can be downloaded by clicking the button below.
After installing, launch the program and then add recorded gameplay video. Right click the video and then choose "Add to Project". There're some tabs on the left of the program, which offers multiple editing options for you to edit video. You can add them to timeline. Last, click "Export" > "Export video" to generate the video.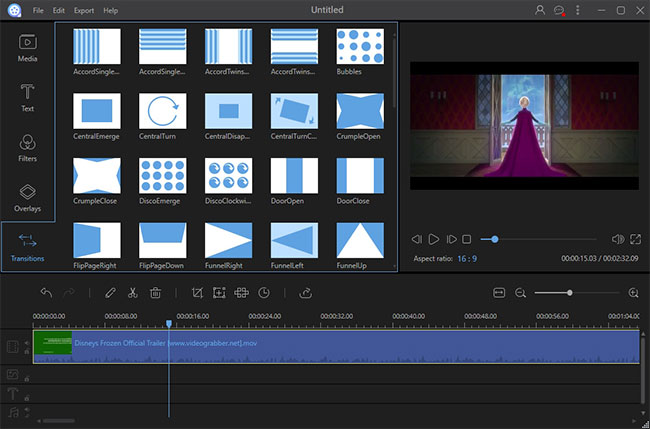 Bottom line
These three applications work perfectly on capturing iOS devices. And of course, they could be regarded as iPhone game recorders for you to choose in terms of your own preferred tastes and needs. And Apowersoft iPhone/iPad Recorder remains an outstanding application compared with the other two considering its multiple audio inputs and diversified functions.