On November 17, Pushbullet team wrote a blog in its official website, introducing the release of Pushbullet Pro. Many people may ask, "what is Pushbullet Pro?" or "does it add more features?" Well, according to the blog, Pushbullet Pro is the paid account which can access the features not available to free ones. That is to say, from now on, you need to pay for some features which you used to enjoy them freely. Undoubtedly, this is a bad news for most Pushbullet users. But before taking money out of pocket, we need to figure out the differences between the free version and pro version.
Comparison between Pushbullet and Pushbullet Pro
Common features: there're several functions both of them possess, including sending links, following interesting things with Channels, getting optional end-to-end encryption, accessing API and mirroring your phone's notifications.
Limited features for free version: Pushbullet Pro users can send files up to 1GB, while Pushbullet users can only transfer files smaller than 25MB. The storage space of free version is 2GB, while Pro account users can enjoy 100 GB. And free version allows you to send a maximum of 100 messages per month. For Pro users, it has no limitation.
Sole features of Pro account: Some popular functions such as universal copy & paste and mirrored notification action support now are unique to Pushbullet Pro. Another one is priority support.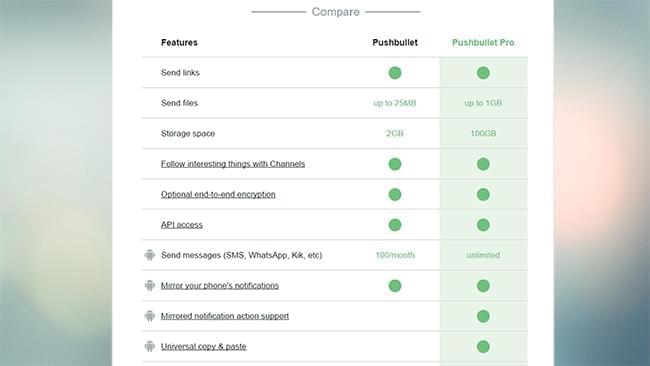 After seeing the comparison, you will find the free version can hardly satisfy your need. Then how much should you pay to access the benefits of the Pro version? The official charge is $4.99 if you pay monthly and $39.99 if you pay yearly.
If you are not willing to pay that much to upgrade and yet the free version cannot meet your needs, then the following app is your best option.
AirMore – Best Pushbullet Alternative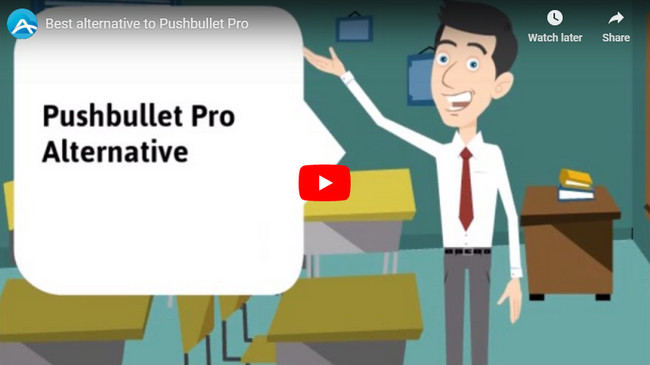 Like pushbullet, AirMore is also a file transfer app among multiple platforms. It allows you to send large files between mobile phones and PC without any limits. As long as you install this tool into your Android or iOS devices, you are free to transfer music, photos, videos, contacts, apps and anything from mobile to Windows or Mac computer and vice versa. The process is very fast. And this app is totally free.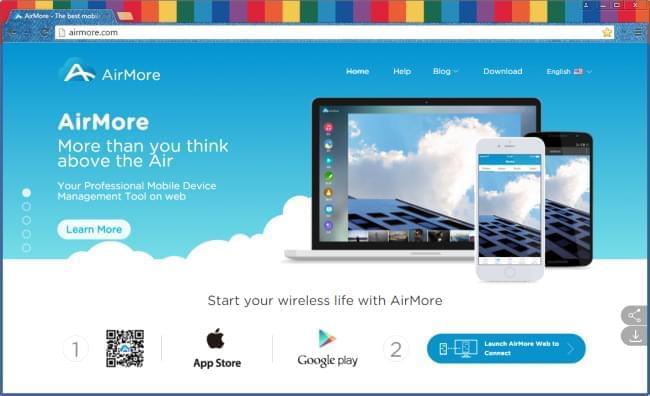 Connect your phone and PC to the same WiFi network.
Open Chrome, Firefox or Safari browser on your computer and visit AirMore Web. A QR code will show up.
Open the app on your phone and tap "Scan to connect". After scanning the QR code on web, the connection will be established.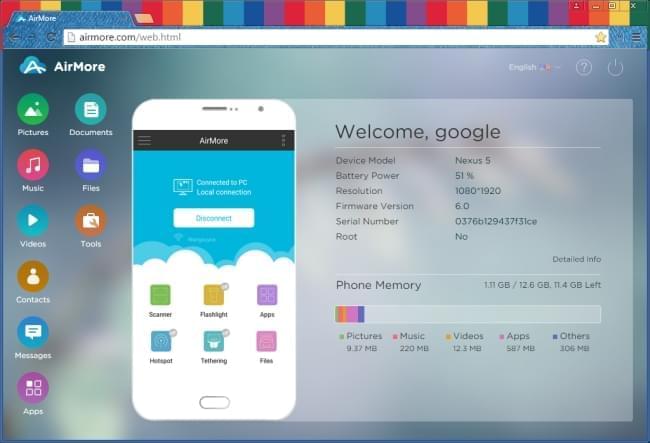 After that, you can manage and transfer any files as you like. Click "Download" button to transfer files from mobile to PC, and click "Upload" to copy data from PC to mobile. If you get a new message or a new call, there will be notifications on web. It also allows you to directly reply them from the browser. Therefore, if you are looking for an alternative to Pushbullet, this free large file transfer app would be a wonderful choice.