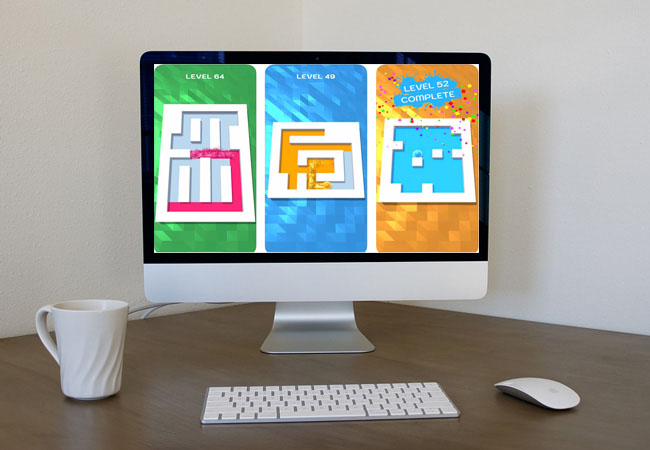 Swipe up, swipe down, and swipe the ball in any direction to cover the entire play filed in color. This is the objective of the players in another Voodoo game called Roller Splat. The game is a satisfying puzzle and addictive too. But it would be more fun to play on a PC monitor to appreciate its fancy graphics. So if you want to know how to play Roller Splat on PC, keep on reading and complete all the levels of the game using the tricks and tips provided in this article.
How to Play Roller Splat on PC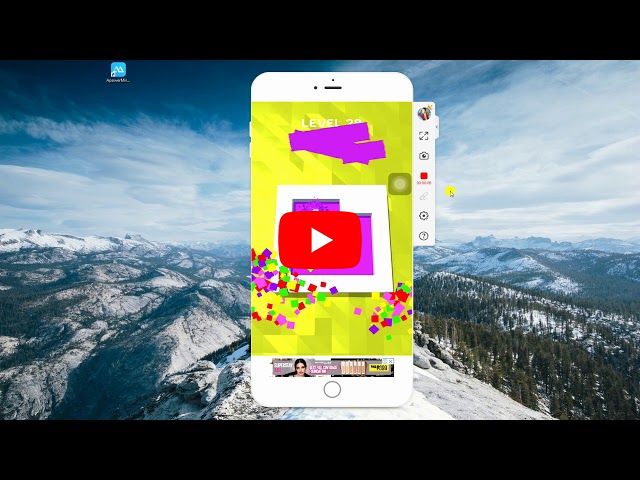 ApowerMirror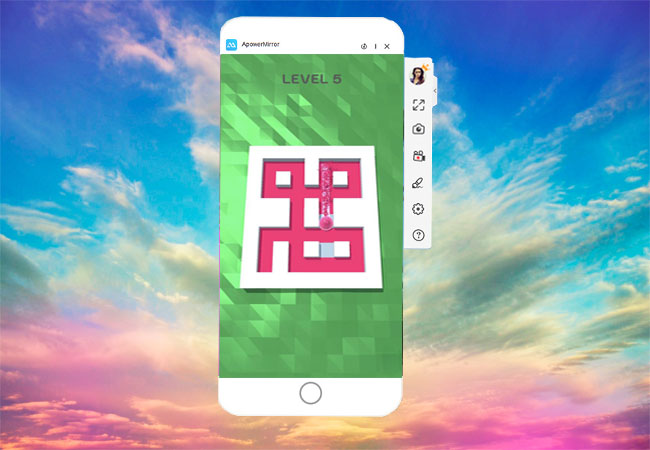 Through the help of the mirroring app ApowerMirror, you will learn how to play Roller Splat on PC. It is available on iOS and Android devices, meaning you can regardless of whether the game is downloaded from the App Store or Google Play. Moreover, it does not only allow you to mirror a phone to PC. This tool is also capable of reflecting the display of your computer to a phone and you type and navigate on the phone as if you are in front of your computer. Apart from the mentioned functions, you may also want to utilize its recording feature so you can record any activity on your screen such as gameplay, online videos, chat conversation and more. Now here's a detailed guide on how to use this tool.
First, download the program on your computer and phone. Install the program after the download is complete.Download
Launch both apps and connect both devices to the same WiFi network.
On the mobile interface, tap the mirror button at the bottom to let the tool scan for nearby devices.
Once your PC is detected, tap it and then choose "Phone Screen Mirroring" and hit "Start Now".Note: If you are using an iOS device, scroll up from the bottom of your screen. Tap on the "Screen Mirroring" option and select the name of your computer from the list of devices. After these steps, you should see that your phone's screen has been mirrored to your PC monitor.
Roller Splat Tips and Tricks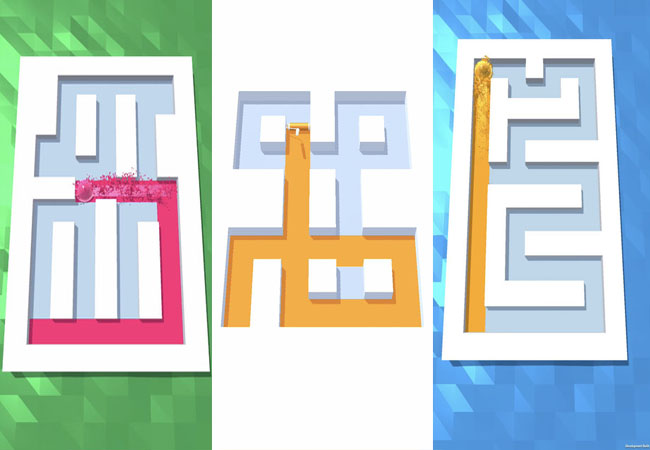 You now have learned how to play Roller Splat on computer. Meanwhile, this section will show you tips and tricks succeed in the game much easier. Roller Splat may seem simple to play yet as you progress further, you will find it becomes more and more challenging. So, take a look at this guide and watch your progress skyrocket.
Pay Attention to the Repeated Stages
The levels are climbing up but there is only a handful of levels in this game. Since there are only a few sets of stages, you can try to discover and memorize them so the next time you encounter the same stage, it will be easier for you to finish and move on.
Lead the board through perfect chains
You will gain ranks faster in this game if you are able to manage to chain perfect paths as much as possible. Chaining perfects isn't just about choosing the ideal route. You should also aim to get through the perfect chain as quick as you can. In other words, you should be both accurate and fast when choosing the optimal route.
Make a path plan ahead
With this strategy, immediately take a look at the entire filed of play and plan ahead to get the best path and the perfect chain. Just be mindful not to take too much time planning.
Avoid the same ground as much as possible
Practice not to paint the same surface as a rule of thumb. By doing so, you will eventually learn the easiest way to travel the path without painting the same ground which is ideal.
Don't give up
The game does not require you to be really good as soon as you start, so just have fun and don't stress about getting perfect chains. As you keep playing the game, you'll eventually lead the board and get perfect ratings eventually.
Conclusion
There is no doubt that Roller Splat is a satisfying game because of its fun and addictive concept. And with ApowerMirror, you will get to enjoy a fuller experience by playing the game on a wider screen. In addition to that, you can invite some friends and family to play with you because the tool lets you connect one or more devices simultaneously. Finally, take advantage of the tricks and tips you've learned to top the leaderboard.