Best Online Passport Photo Makers
Apowersoft Online Background Eraser
One of the simplest background remover editors and the best passport photo maker that you may have is Apowersoft Online Background Eraser. With its creativity and efficiency in resizing and changing background, you can have your passport photo in an instant.
Main Features
Removing background automated.
Consist of various solid background colors and templates.
Offers different ready-to-use aspect ratios.
Seamless photo background editor.
Create passport photo with Apowersoft Online Background Eraser
Visit the official page of the free passport photo maker.
Click the recognize people tab to upload the photo.

A transparent result will be presented, click "Edit" afterward.

Then, change the background into white and crop the photo.
Once done, hit "Download".
If you are not into an online site, Apowersoft Online Background Eraser also works well on Windows and Mobile devices. Click download below.
Download
Pros:
Save image in high quality resolution.
Get rid of the background in one click.
Change the background instantly.
Offers different I.D photo sizes.
Cons:
Poor connection can affect the process.
Note:
This online tool offers 3 free trials and can download your work without watermark.
IDPhoto4You
IDPhoto4You is the right choice for your online passport photo maker. This will help you out in creating your passport photo based on the standard requirements of some countries. You don't need to ask for professional help, because this web-service passport photo editor will give you all the features that you need.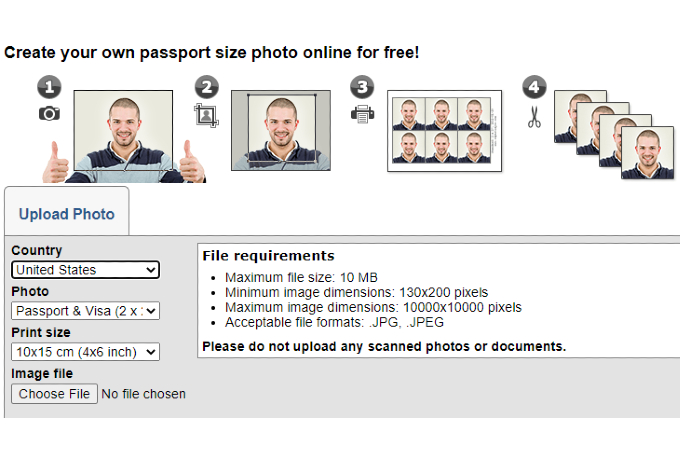 Pros:
Easy to use web software.
Multiple print sizes.
Contain the standard requirements for 73 countries.
Adjust brightness and contrast.
Cons:
Sometimes, edited photo will be saved with low quality.
Make Passport Photo
Get your passport photo online with this tool called Make Passport Photo. With this free online passport photo maker, you can create your passport photo templates for numerous photo document types. Its cropping tool will allow you to select the right size, for its passport photo converter to lessen the file size of your photo.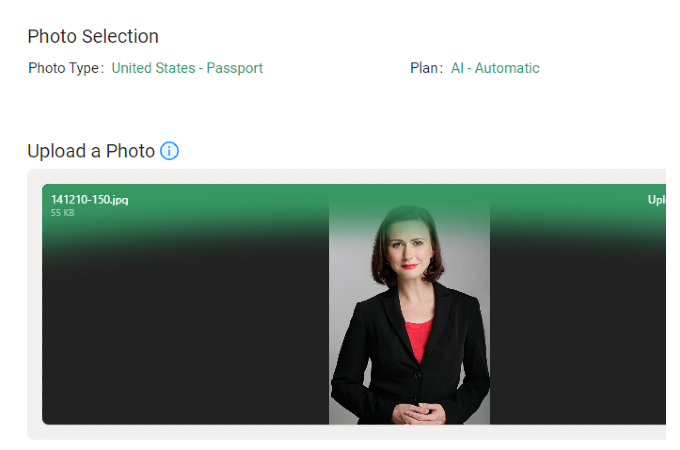 Pros:
10 + set of features.
Passport photo sizes vary for different countries.
Users can crop photos easily.
Offers basic photo editing features.
Cons:
Other photo passport features are not available for free.
Persofo
Another passport photo editor that you may rely on to have your own photo passport is Persofo. This famous online tool was invented to make a passport photo online free. There is no doubt that this helping hand can give you a beautiful passport photo. Alongside its useful guide and Artificial Intelligence technology, you don't need to waste a lot of time.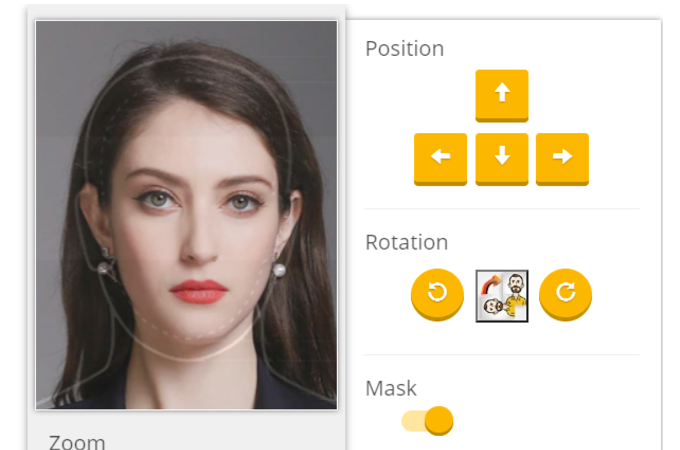 Pros:
Uses Artificial Intelligence technology.
Offers ready-to-use printable passport photo sizes.
Allow cropping photos for free.
Cons:
Downloading edited photos is not for free.
123 Passport Photo
Make your passport photo in ultra high resolution with the help of 123 Passport Photo. You can save money and time with this free passport photo maker, from its ability to transform your normal photo to become a professional passport photo. Supporting almost 50 plus countries such as the USA, Australia, Canada, and more. With 123 Passport Photo, you may have your photo in just three simple steps.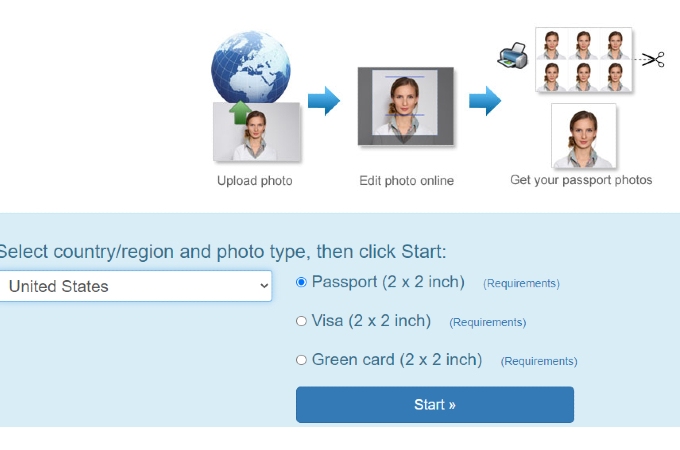 Pros:
It supports more than 50 countries.
Download photo in 4R sheets with multiple photos.
Manually crop photo to the correct passport photo size.
Cons:
It takes time to be familiarized with the tool.
Conclusion
It is not that difficult to make your own passport photo specifically if you have the best free online passport photo maker. Try to find the best one for you on the list above and share with us your experience. I personally love Apowersoft Online Background Eraser because of its simple and creative way of making passport photo.