7 Handy ID Photo Background Editor
Apowersoft Background Eraser
If you are in search of the best ID photo maker app, Apowersoft Background Eraser will give you the best result. This app will allow you to create your own ID photo without the help of professionals. From its ready-to-use photo aspect ratios to different solid background colors, you can have the best ID photo in an instant with this best ID photo editor.
Main Features:
Separate subject from the background in one tap
Provide various ID photo aspect ratios.
Offers a wide range of solid background colors and backdrop templates.
Convenient and fast
Create your own ID photo with Apowersoft Background Eraser
Open the app, select "Create" to import the photo.

Choose the ID size that you need.

Tap the solid color that you prefer afterward.
Once done, hit the "Save" button.
Pros:
Get rid of the background in seconds.
Change background color and photo aspect ratio in just a tap.
Seamless ID photo background editor
Cons:
ID Photo Bakground Editor
ID Photo Background Editor is an accessible app that you may have on your Android phone. You may freely navigate the app without any hassle. It has manual editing features such as color adjustment and an eraser tool. Within several taps, you will have an awesome photo for your identification card.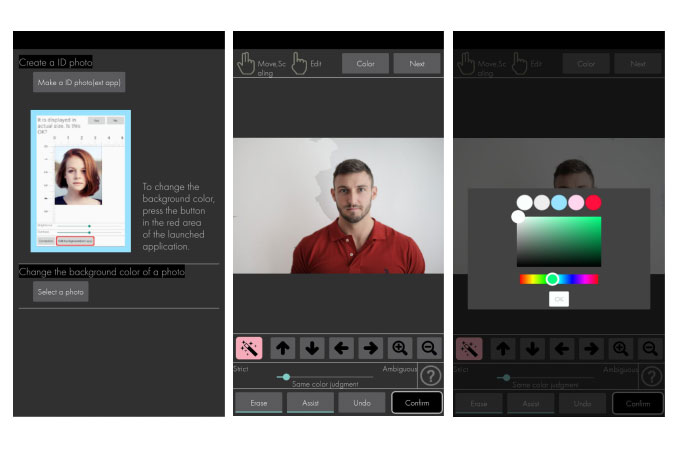 Pros:
Self-explanatory photo editing features
Lets you adjust the color
Save ID photo in HD
Cons:
Limited photo editing features compared to other id photos apps
ID Photo
Another option that you may rely on in making a photo ID is the ID Photo app. One of the famous apps that you may install on your Android phone It supports almost all ID formats like passport, driver's license, resume, and many more. More than that, it has enough ID photo editing features that will help make your ID photo beautiful.
Pros:
Supports all photo ID formats.
Print ID photos quickly at home
It has ID photo security for the safety of your files
Cons:
Annoying Adds keep on popping-out on the ID photo background editor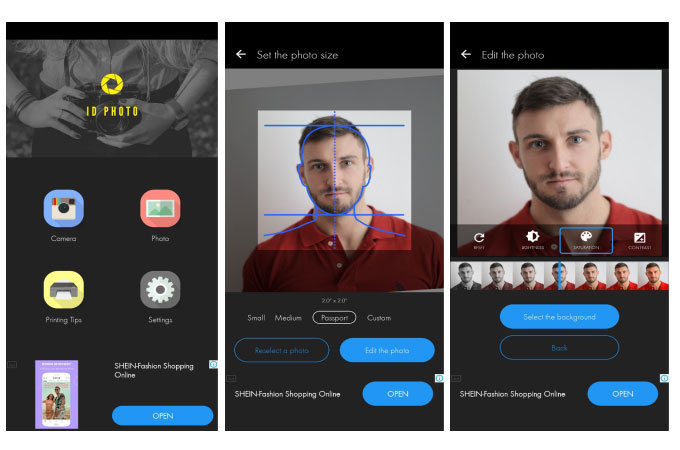 ID Photo Application
ID Photo Application has direct access to photos taken on your phone for you to easily create a stunning ID photo. It will allow you to retake photos as many times as you like until you are satisfied with your ID photo. Fortunately, the app includes different photo sizes that are very useful in making your photo ID, as well as you may specify the number of cropped ID photos to be placed on a single photo print.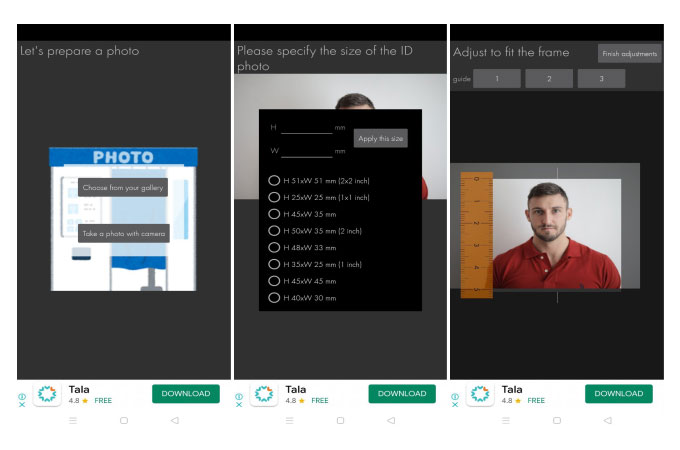 Pros:
Face recognition features
Offers ready-to-use ID photo sizes
Directly save and print ID photos
Cons:
ID Photo-Passport Photo Maker
One of the best ID photo apps that is available on your App store is ID Photo-Passport Photo Maker. With just 3 taps you can have the satisfying ID photo that you may have. This app uses an intelligence identification background to easily change your photo ID photo background to solid colors such as white, blue, or red.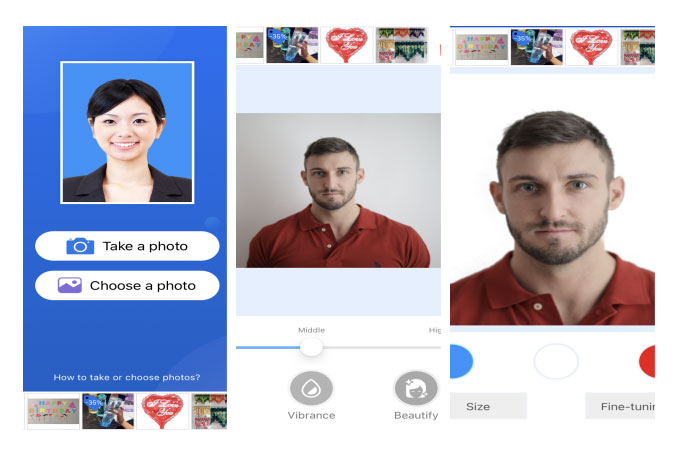 Pros:
Photo shape selection
Uses an intelligence identification background
Photo beautification features
Cons:
Passport Photo
With Passport Photo, you can make and print not only passport photos but also any ID photos that you need for your identification card. A little bit advanced with other ID photo apps because of its automatic facial features recognition. Alongside its photo editing features such as adjusting brightness, contrast, saturation, white balance, and more. Its new feature which is background replacement is now available, so you can easily add a solid background to your ID photo.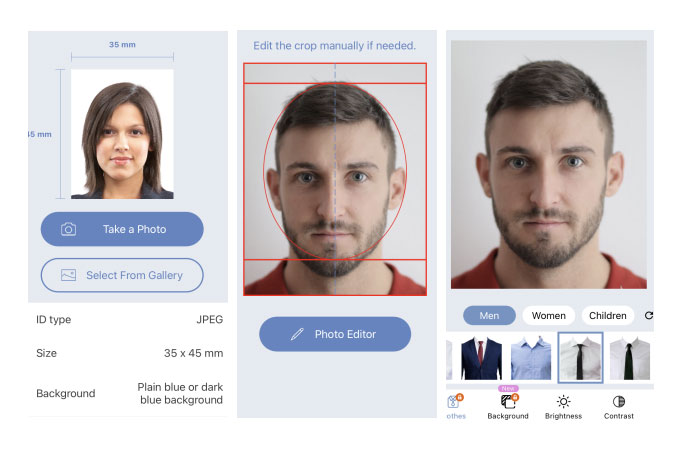 Pros:
Manually crop photo.
Allow users to replace clothes
Save edited photo in high quality
Cons:
Process may seem too long
ID Photo App
The last app included in this list is ID Photo App. As its name implies this app is specially made for ID photos. You can have any type of ID photo here from passport to typical IDs. This ID photo background editor contains all the standard printing sizes which offer for free. In addition, basic photo editing features are also available for free.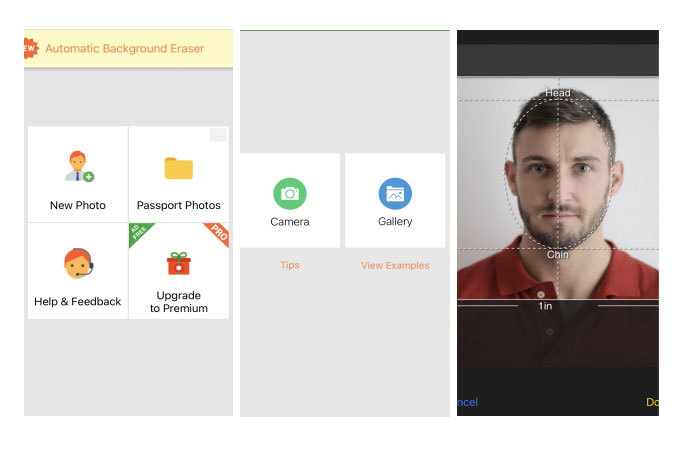 Pros:
Remove background automatically
Print photos together
Directly save photos in JPG format
Cons:
Purchase app to access its special features
Conclusion
All the apps that were mentioned above can present a wonderful ID photo that you need. Among these apps, Apowersoft Background Eraser is the most recommended one because of its simple yet professional results. However, it is still on your hand which one is the best ID photo app for you. Share with us your experience by writing it in the comment section below.