7 Best Passport Photo Background Editors
| Features | Apowersoft Online Background Eraser | Make Passport | 123PassportPhoto | Persofoto | Passport-photo.online | Apowersoft Background Eraser | GIMP |
| --- | --- | --- | --- | --- | --- | --- | --- |
| Automatical background removal | | | | | | | |
| Provides a built-in background colors | | | | | | | |
| User-friendly interface | | | | | | | |
| Provides countries and photo type | | | | | | | |
| Free to download | | | | | | | |
| Download with high quality | | | | | | | |
Apowersoft Online Background Eraser (Online)
First on our list is Online Background Eraser. You can use this passport photo background color editor for free. It comes with smart Al and faces recognition algorithms that recognize facial features. Besides, you can add a plain color background and customize it using its easy editing features. Here are the steps for you.
Visit its official site and click the first recognition to upload an image.

Then the background of your photo will be removed automatically and click the "Edit" button.

Choose the required size from your photo by clicking the "Crop" button.
Click the "Change background" to replace your cutout background with a plain color or any color suitable for your passport photo.

Finally, click the "Download" button to process and save it on your device.
Make Passport (Online)
Make Passport is another online passport photo background editor with a clean and easy to use interface. This online editing site is free and developed with a passport photo generator that enables you to position the photo in the center. There is also a biometric feature available that is used to get a professional passport photo. You can download your passport photo by yourself without watermark once you avail of its service. And also enables you to use all the full features of the website. To learn how to use it, follow the steps listed below.
First, go to the official site of Make Passport. Then click the long button to upload the picture into the site.
After that, press the "Next" button at the lower left to process to a new page.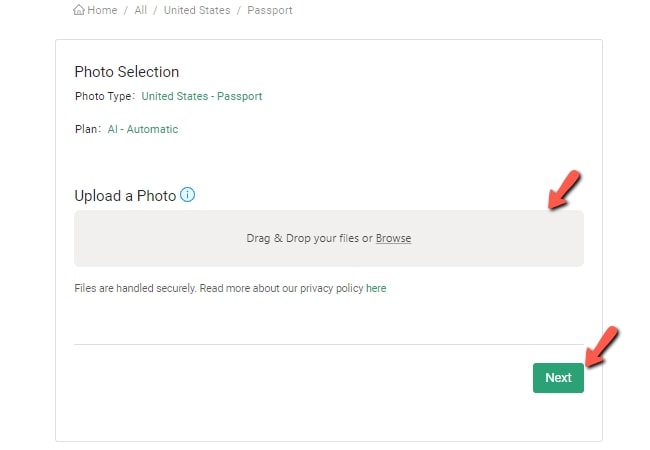 From there, you will see your image with a processed passport photo.
Click the "Sample Download" option or the purchase button to download it without a watermark.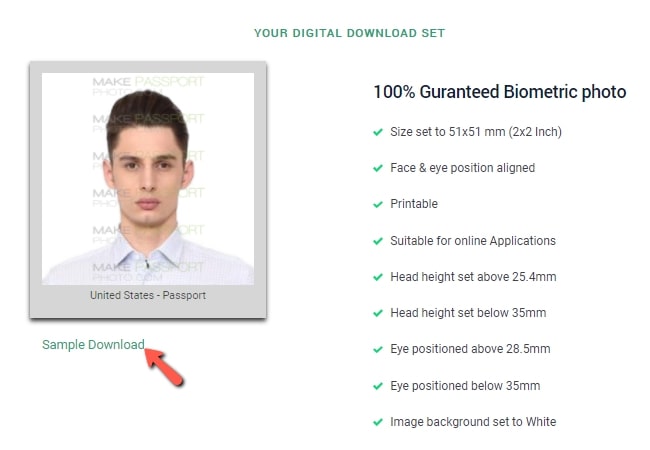 123PassportPhoto(Online)
123PassportPhoto is also a reliable picture editor that enables you to edit passport photo background online free. This site enables you to make your own passport photos and after editing you can print them out. Make sure to upload your image with a white background to avoid you from using a premium feature and edit it on the website easily. Another worth mentioning, it supports more than 50 countries and lets you choose phototypes. Though it's not free, this site is worth trying to get a perfect passport photo. Follow the step-by-step guide below to know how to use this online tool.
Visit the 123PassportPhoto official page in your browser.
Then select country and id photo type needed, and click the "Start" button.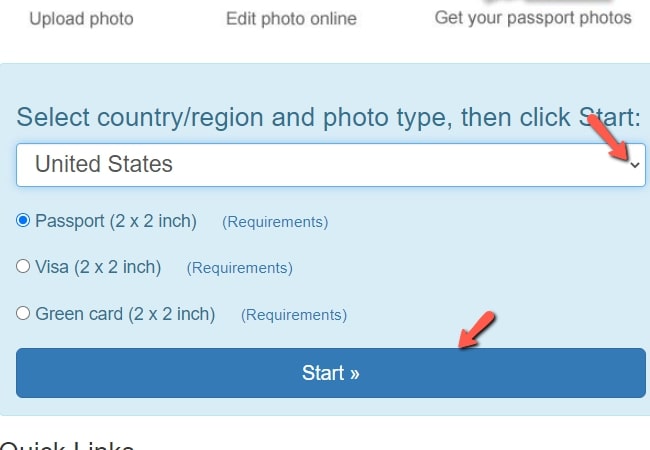 To upload your photo, tick the "Browse" button.
Next, from the editing section, crop your photo to the correct passport photo size dimension.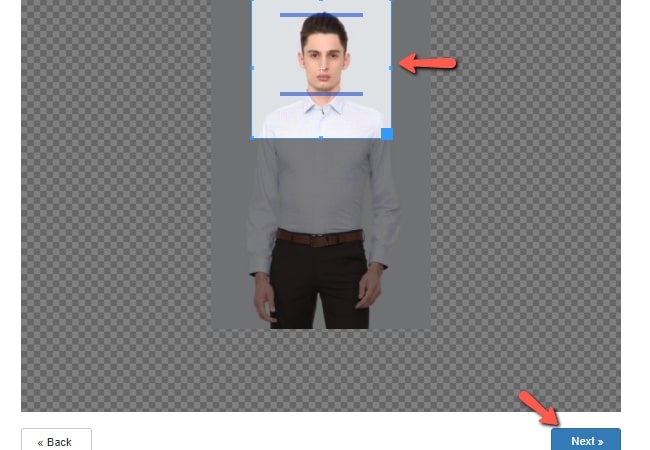 To download your passport photo in your device, click the "Download photo for printing" button.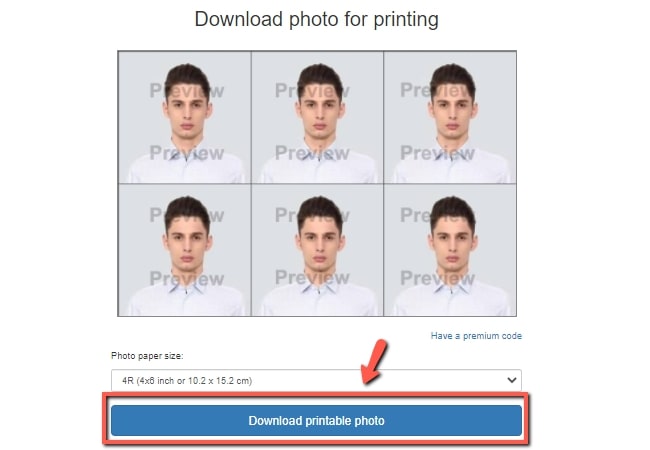 Persofoto (Online)
Persofoto is a very cool passport photo background editor that can do necessary editing to meets the requirements. Using its user-friendly interface, the process of creating passport photos for id cards, visas, driver's licenses, and alike is easy and fast. This website provides you two options: download your photo for free or purchase for printed pictures. You can also use retouching service to achieve better results. Let's go through the steps below of this editor.
From its official site, click the "Create Your Photo" and "Select image" buttons to upload your image. It enables you to choose the country and phototype.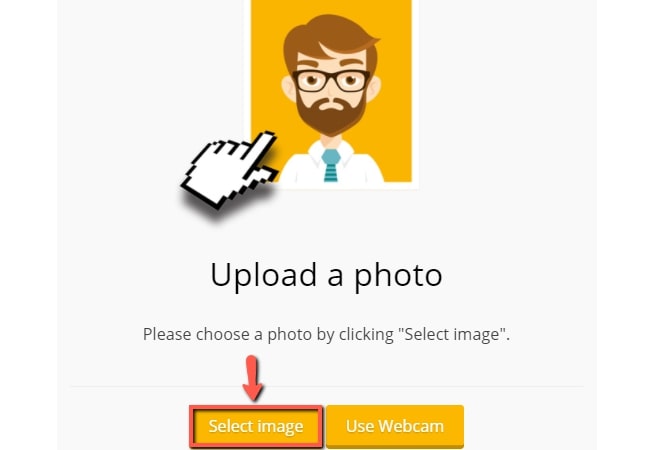 Adjust your photo based on the requirements needed. You can move, zoom (in and out), and rotate your image so you can place your head to the face-shaped given in the frame.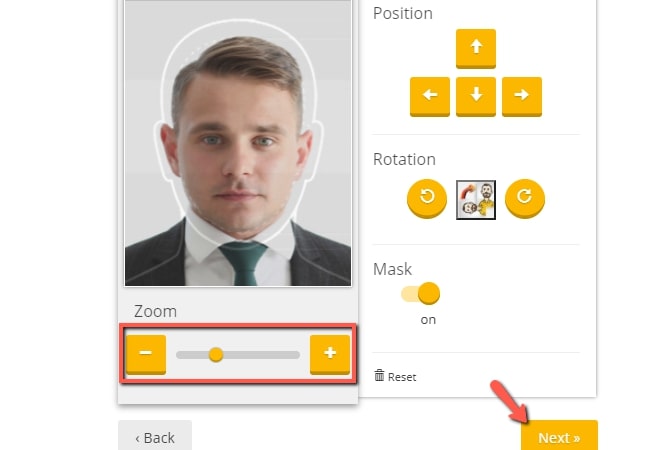 Click "Next" > "Download" buttons to download your passport photo for free.
Passport-photo.online (Online)
Think you've seen it all? Passport-photo.online isn't your list of the online passport photo background editor. Whether you have a dull background image, this website will transform your photo like a professional that suits for your passport photo. That what makes this tool interesting and useful, although you need to purchase so the watermark will be removed. With ease of use features, you can have ID card photo, passport photo, and visa photo (biometric photos). Furthermore, it works on Android and iOS device. Follow the steps below to learn how to use it.
Go to the official site and click the "Upload a photo" button to get the image on your computer.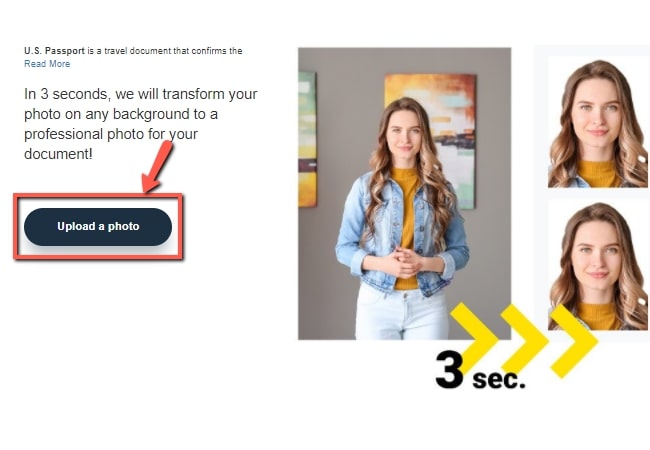 Then you will see your image corrected by this website.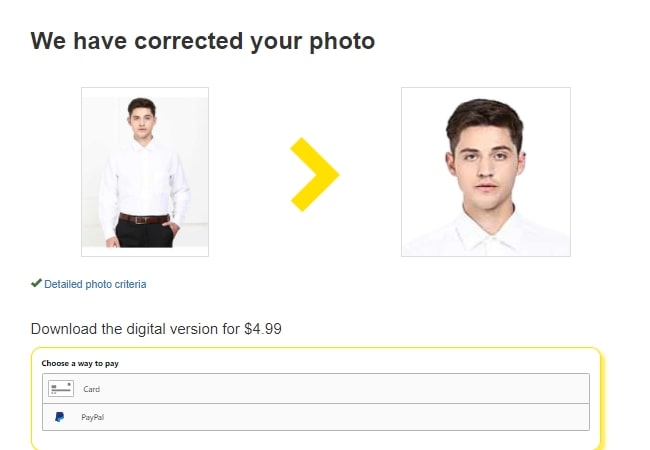 Finally, choose any of the two payment methods so you can download its digital version.
Apowersoft Background Eraser (Windows)
If you are looking for a passport photo background editor for Windows, you can choose Apowersoft Background Eraser that offers amazing features. It is a desktop tool that provides an editing tool that enables you to crop, resize, and move the image freely to get the required dimension or size for your passport photo. You can also use its built-in plain colors when there is a necessary color in your background image. Furthermore, it keeps the original quality of your file even after processing. What's more, the process of making a passport photo using this software doesn't require any photo editing skills. Here's how you can use this tool.
First, download and install the software on your computer.
Launch it, and choose among the three recognition on the interface to upload an image you want to edit.

Then the software will automatically remove the background from an image. Edit it depending on the required size of your image by clicking the "Crop" tab.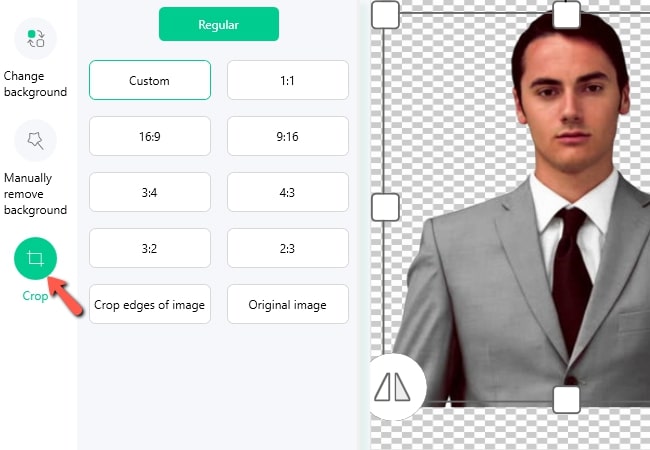 If your passport photo needs to have a white background, choose a white color from the "Change background" icon.

If you already satisfied with the result, click the "Save" button.
GIMP (Windows)
Last but not least passport photo background color editor for Windows is GIMP. It is quite similar to Photoshop, but the process of editing the passport photo background makes it simple. You can resize and crop tools according to the requirements of your image. Also, it has a BG color fill tool to highlight the background with a plain color. Learn how to use this tool by simply follow the steps below.
Launch it, click the "File" > "Open" to import the photo you need to edit.
Then choose the "BG color fill" from the fill type option and select a color from the color selection dialog tab needed for your passport photo background.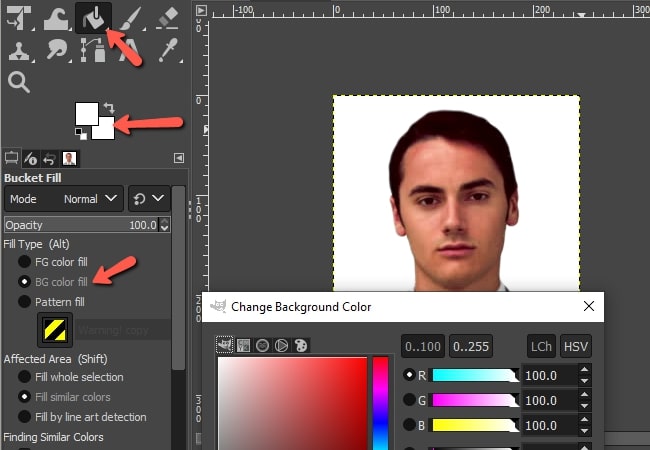 Highlight the background image using the fill tool. Then you will see the result.
Finally, click the "File" > "Save" options to save your edited image.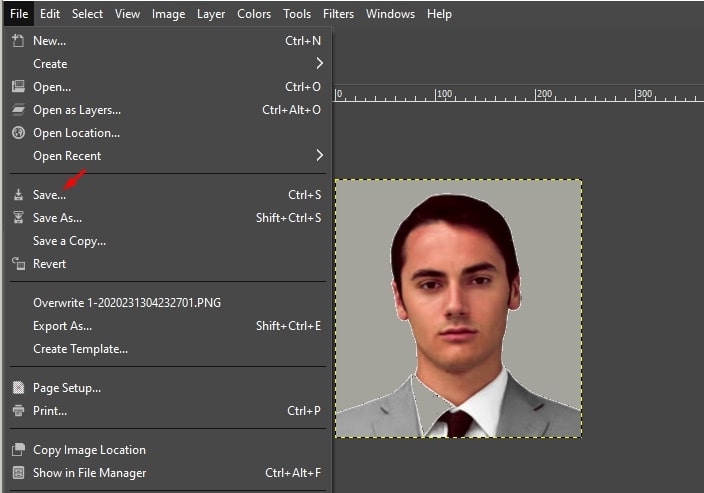 Conclusion
It is really important to choose the best passport photo background editor. Not only to save your time but also to get a perfect passport photo. Indeed, all the aforementioned tools are worth trying. Try them now to see which one works well.