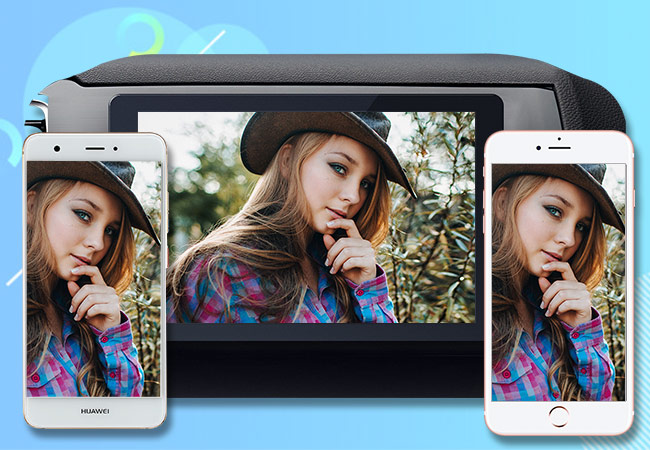 Every year, the number of accidents due to reckless driving is gradually increasing despite the stricter rules and policies imposed by the government. This is partly because most of us are easily distracted by other things like our mobile phones. Well, answering a phone call or playing your favorite music requires you to shift your attention from the street to your smartphone. Thus, if you want to safely manage your device, you can just mirror phone to car. In this manner, you'll be able to control and access your Android/iOS through your car and keep your focus on the driving instead of using the device. To know the steps, scroll down and see all the possible ways for you.
Easiest Way to Mirror Phone to Car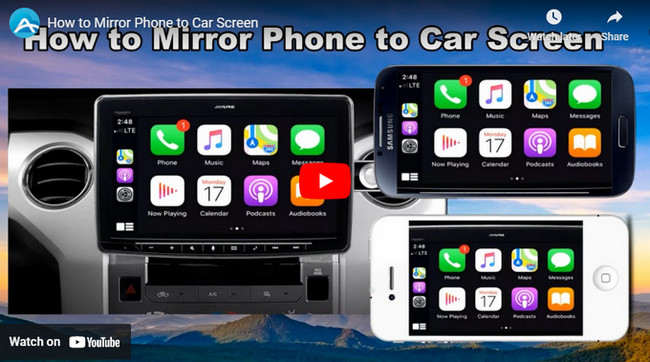 MirrorLink – Mirror Android to Car Screen
Android users can utilize MirrorLink to view their mobile devices on their cars. This is a popular car tech which you can rely on when you're in need of mirroring app. It operates on your phone background and you will see the display on your dashboard while the audio will be played through your car's speaker. With the help of this, you can easily open navigation, music, and other apps installed on your phone while making sure that you can keep your safety properly. Moreover, it provides you an easy way to turn your blinkers on. Follow the steps below to mirror phone to car screen.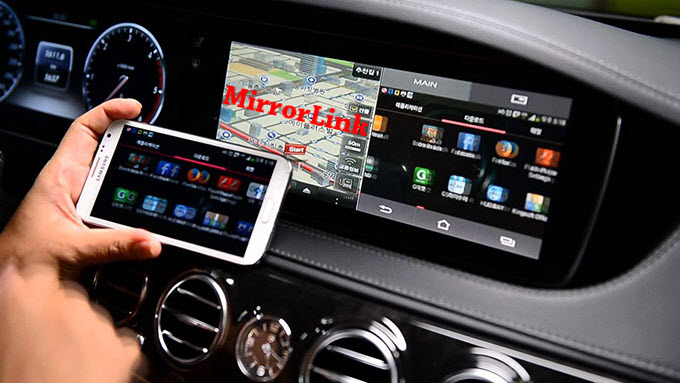 Not all cars and Android are MirrorLink-enabled, so before you proceed, check if yours is supported by this app. You can check the official website of MirrorLink for the list of compatible ones.
Now, locate the USB port on your car and plug your Android with a USB cable.
On your Android, go to "Settings" and find "MirrorLink" option. Take Samsung for example, open "Settings" > "Connections" > "More connection settings" > "MirrorLink".

After that, turn on "Connect to car via USB" to successfully connect your device. In this way, you can mirror Android to car with ease.
CarPlay – Mirror iPhone to Car Screen
Apple launched CarPlay to help drivers integrate their car's infotainment system with their mobile gadgets. It is capable to run selected iOS apps like iMessage, Maps, Audiobooks, Podcasts, and many more. If you have an iOS device at hand and want to play iPhone in car, you can use CarPlay to mirror iPhone to car display. Thus, even when you're driving, you can ring someone or listen to your music and audiobooks. The Maps application allows you to smoothly steer around your place. Additionally, it can predict traffic as well as suggest an alternative and more optimal route to you. To make driving safer, Apple incorporates Siri so that users can control their phones using the voice recognition tech. Like MirrorLink, CarPlay projects your screen to the dashboard and utilizes your car audio system for projecting the incoming sound. Let's take a look at how to mirror iPhone to car screen.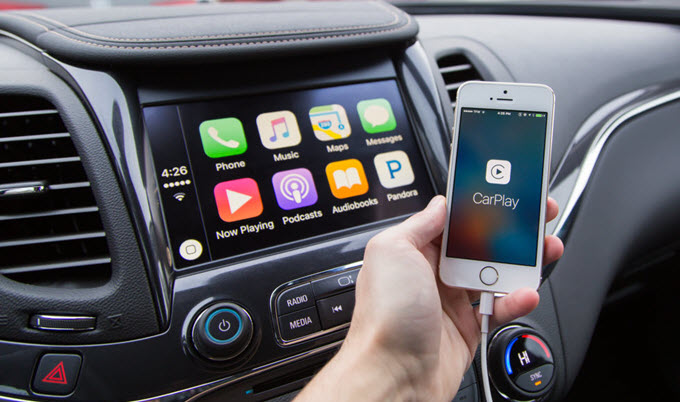 Make sure that your car is supported with CarPlay and you are in the place that supports CarPlay.
Please make sure you have an iPhone 5 or later to use CarPlay. Now please enable the Siri voice control on your device. Simply go to "Settings" > "Siri & Search" and turn it on.

For wired connection, please plug your iPhone into the USB port of the car with a smartphone or CarPlay icon. Suppose you still cannot see the CarPlay Home screen, you can tap the CarPlay logo on your car's display.
For wireless connection, if your car is compatible with wireless CarPlay, you can press and hold the Voice Control button on the steering wheel to set up CarPlay. Or turn on the Bluetooth pairing mode on your phone. Afterwards, open your iPhone, proceed to "Settings" > "General" > "CarPlay" and then choose your car.

Run your car while using it.
Now you can either press and hold the "Voice Control" button from your steering wheel or touch and hold the Home button in CarPlay on the Car's touch screen to activate Siri.
Other Feasible Ways to Mirror Phone to Car
Another way is to use ApowerMirror. This useful app is designed to screen mirror your Android or iPhone. Actually, it can stream all the content of your mobile phones to your automobile. Hence, you can play audio or videos and display navigation maps and other applications stored on your smartphones. To use this app properly, you need to make sure your app is running Android 5.0 and higher.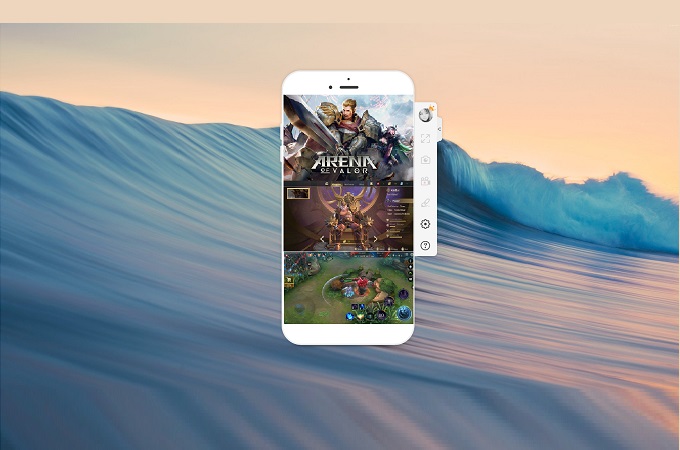 To avoid any incoming danger while you are driving, you can use the above-mentioned tools to mirror phone to car screen. These can help you be alert and aware of your surroundings while controlling your phone.