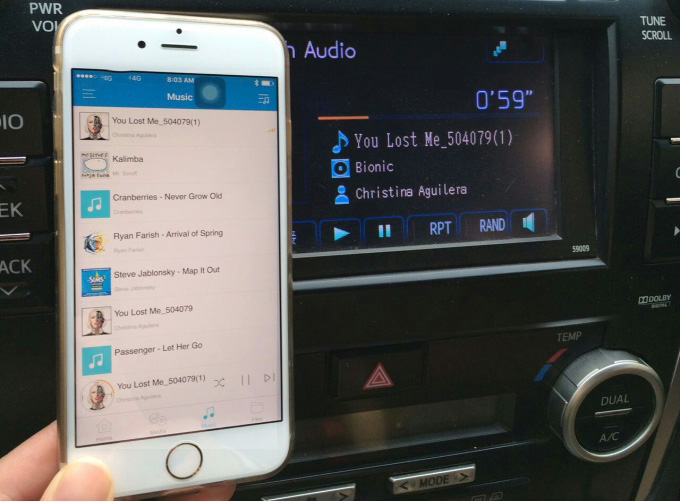 Listening to music while driving a car helps people relax themselves, just like drinking a cup of coffee on a sunny Sunday afternoon. And for a long distance drive, it is even beneficial to keep people from getting sleepy. Undoubtedly, listening to the car radio or CD player is a choice. But it has become a new trend to play iPhone music in car. If you have no idea how to do it, please follow the guide below.
Easy Guide on How to Play iPhone in Car
Way One: Playing iPhone music via Bluetooth
Almost every modern car is equipped with the function of Bluetooth. One easy and wireless way to connect iPhone to car stereo is to make use of this feature. The process is quite simple. On your iPhone, swipe up from the bottom and open Control Center, from where you can turn on Bluetooth. Pair your car stereo with it by referring to the user manual. After they get matched, you are able to play music from iPhone in car. One defect is that your iPhone may lose battery in a fast way.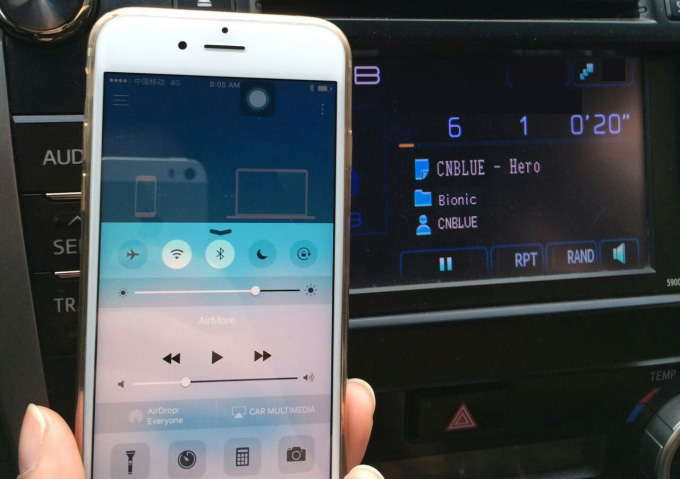 Way Two: Connecting iPhone with USB
If you have a stereo USB port, you can connect your iPhone to the car with the provided USB cable. Then on the screen of the car stereo, you can select the songs in your iPhone and play them. In this way, you can charge your iPhone while playing music, but it is not quite convenient, as you cannot choose the music with your iPhone.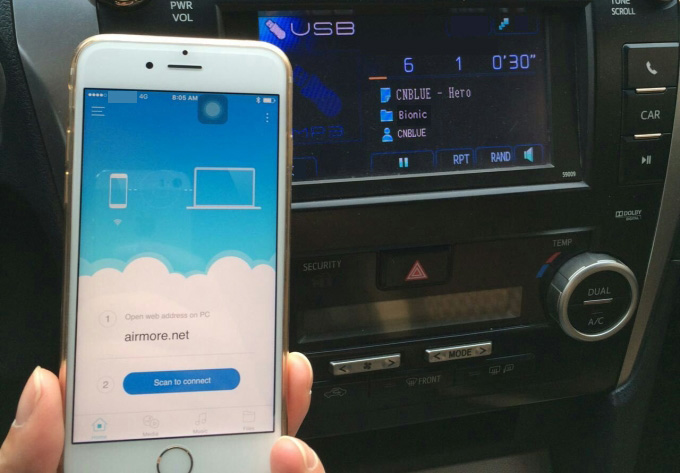 Way Three: Playing iPhone using CarPlay
If your car is compatible with CarPlay, then it is a nice option, as well. It has a lot of practical functions, such as making phone calls, receiving and replying messages or asking for the directions. But it is only workable for iPhone 5 and later running iOS 7.1 or higher. And some areas don't support it yet. To use it, you need to turn on Siri first. Then plug your iPhone into the USB port. While driving, you just need to ask Siri to play music.
Way Four: Alternative Adapters
Aside from the above methods, you may utilize some adapters to listen to iPhone music in car. There are many adapters available on the market, which allow you to connect your iPhone to the car stereo with USB or Bluetooth. Some are cheap while some are expensive, depending on the audio quality they provide. Another traditional way is to use radio frequency transmitters to play iPhone through car radio. But it's not quite practical if the signal is poor.
Useful Tip
After you are able to play iPhone in car, you may need a great app to play music. AirMore is one of your best choices. It allows you to transfer music from PC to iPhone with ease. Moreover, you can use it as a wonderful music player. Just open the app and tap "Music". You will see all the music stored in your iPhone. Tap the song you want to listen to and it will play automatically. Besides, you can choose the play mode as you like, including shuffle, repeat one and repeat all. Deleting unwanted music with one click is also super easy. Overall, it is a very convenient tool for listening to iPhone music in car.