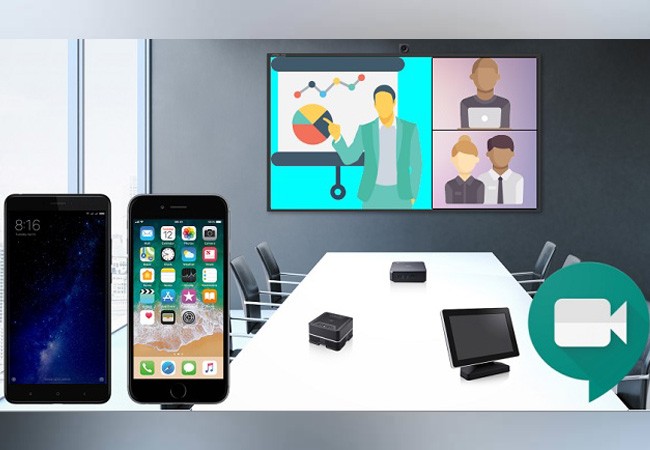 Experience frictionless meetings using Hangout Meets. Hangout Meets will make it easier for you to join or host a meeting with your colleagues or clients. With its easy to use interface, just create a conference room and send them an invitation link. You can also invite directly through Calendars and G-Suite for Education. However, you need an account and link your card to use the web-based version. So, most people use the mobile version and mirror it on their TV instead. For this reason, we'll offer a list of mirroring apps to help you mirror Google Meet to TV.
How to Cast Google Meet to TV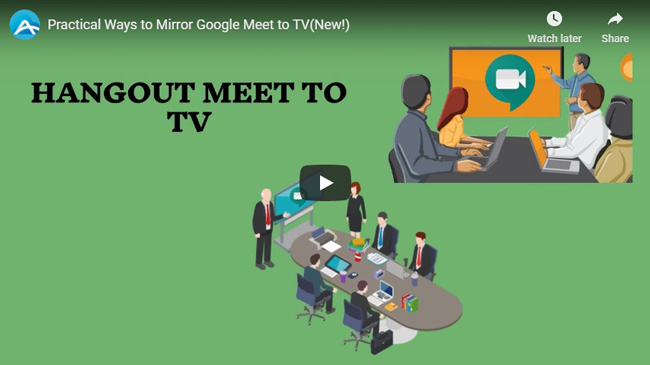 How to Join a Meeting on your phone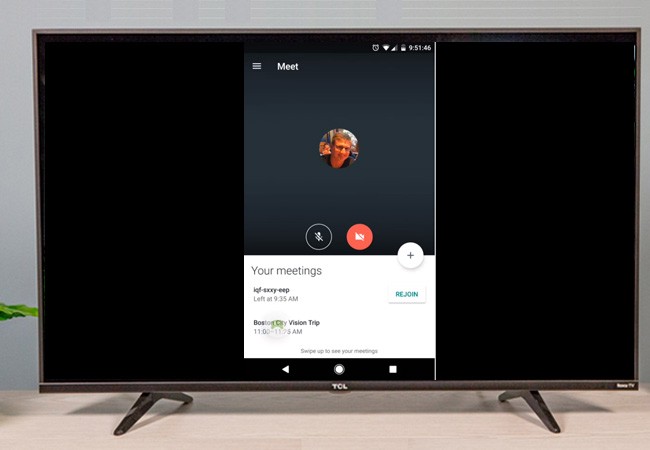 Download Goole Meets on Playstore and App Store.
Click, "enter a meeting code".
Enter the meeting code on your phone. Then you will be sync to the conference room
Mirror Google Meet on iPhone (ApowerMirror)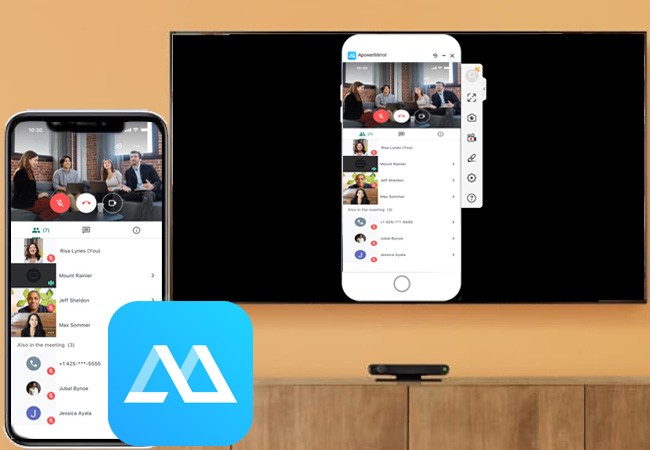 For iOS devices, you can use ApowerMirror. ApowerMirror is a versatile app that works on almost all devices platforms, including TVs. This app is lightweight and has stable performance. The screen mirroring capability provides smooth HD video quality. Along with the mirroring service, screen capturing and annotating are also supported. All of these features are in-app. To display Hangouts Meet on TV, follow the guide below.
Download and install ApowerMirror on your phone and your TV. Meanwhile, download hangout meets on your iPhone too.Note: If you have multiple wireless networks at home, please make sure your TV and iPhone are on the same Wi-Fi network.
Now launch the app on your TV and your phone.
On your TV, find the pin code.
Enter it on your phone by clicking the "asterisk" icon. See the picture below for better demonstration.
Then, on your phone, swipe up to reveal your "control center". Now tap on screen mirroring and wait until the name of your TV appears.

Finally, tap the name of your TV. You can now start the meeting by launching the app and adding a meeting code to share. For details read the instructions above.
Mirror Google Meet on Android (LetsView)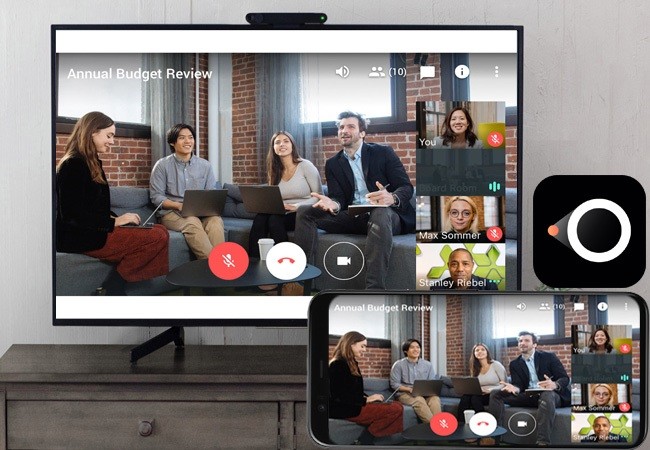 Another wireless screen sharing platform is LetsView. It is a mirroring app compatible with Android devices that offers both screen capturing and screen recording features. If you notice, it is very similar to other tools. What makes it different from ApowerMirror is that it's free. You can download it with ease on your phone, PC, and TV. Connecting to your tool is very simple. That is why most people prefer using this app. So, it is highly recommended to connect Google Meet to TV.
Download LetsView on your TV and Android device. You can use the download button below to do so.
Launch the app on both devices and connect them under the same server.
Now, on your TV, locate the pin and type it on your phone.

To find the PIN on your phone, head up to the right corner and tap the first icon.
After typing, tap "Start Mirroring" and the mirroring will begin.
To use the Hangout Meets refer to the first part of the article.
Conclusion
Since Goolge Meets does not have a desktop version, mirroring will be a great option. You can just simply use the tools mentioned above. Which one is better? That's up to you. We hope that these options helped you with how to mirror Google Meet to TV.