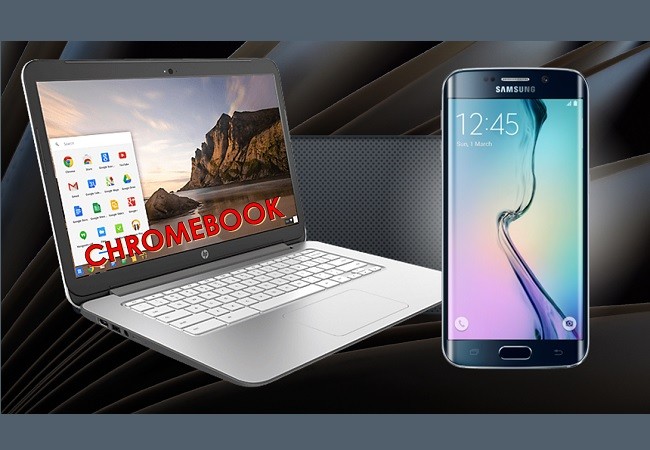 You might have heard about Chomebooks oneline or from your friends. If you do not know what a Chromebook is, it is a kind of laptop. Compared to the traditional laptop you know about; this does not run Windows nor Mac OS. It has an independent OS run by Google Chrome Browser. This laptop does not need any internal memory to store all your files because it includes a cloud storage design for its users. To make a long story short, it works like the regular laptops already available out there. For example, apps available on Google Play are also supported. That includes video editing, music apps or screen mirroring apps. In fact, you can mirror Android to Chromebook. Furthermore, some of the supported apps are listed below.
How to Mirror Android to Chromebook
Vysor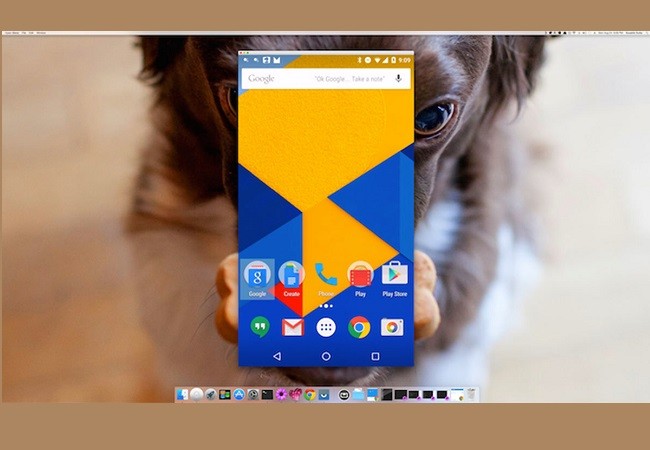 Since Chromebook is run on a Chrome browser, it is betterto get an app that can be compatible with the OS. The first one on the list isan independent application and a Chrome Browser extension. Either you downloadthe desktop app or add the tool as an extension. Also, this tool is availableon Android devices. What's goodabout this tool is it is free and you do not need to register an account to use it. Also,you can maximize and minimize your screen while watching or playing games onyour Android. On the other hand, you can cast Android to Chromebook.
Add the tool as an extension by going to Chrome Web Extension and find Vysor
Now click on "Add to Chrome".
From your toolbar, click Vysor to launch it.
You can also download the desktop app and on your phone by visiting the official website of Vysor and Play Store.
Launch the app on both devices and wait until the app is recognized by your PC. Click the name of your phone and start the mirroring.
AirDroid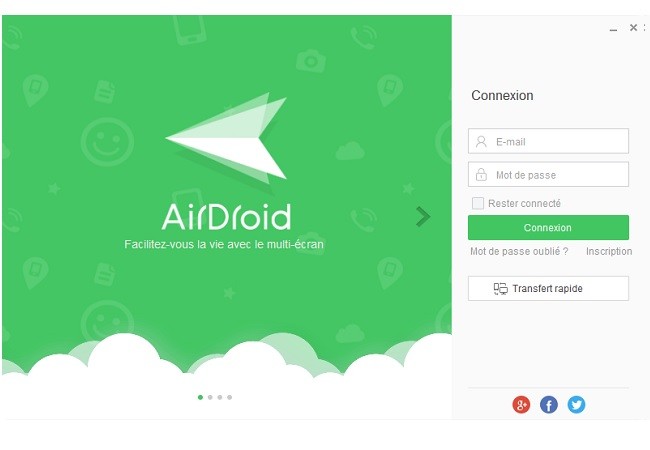 Similar to the first app, this mirroring app has both a desktop application and a Chrome extension. Although the purpose of the tool is to manage your files, the latest version of the tool has more useful features available. One of which is its mirroring ability. To use this, you have to create an account. Unlike the first one, you do not need an account to use it. But when you do, you will be able to use the text messaging and file management features. To run Android on Chromebook, follow the steps below.
Create an account before downloading and installing the app on your phone.
Connect both devices under the same Wi-Fi network.
Scan the QR code on your ChromeBook.
Now copy the ID address showing on your PC and make sure type the identical IP address on your PC.
Once they are identified the mirroring will then begin.
VMLite VNC Server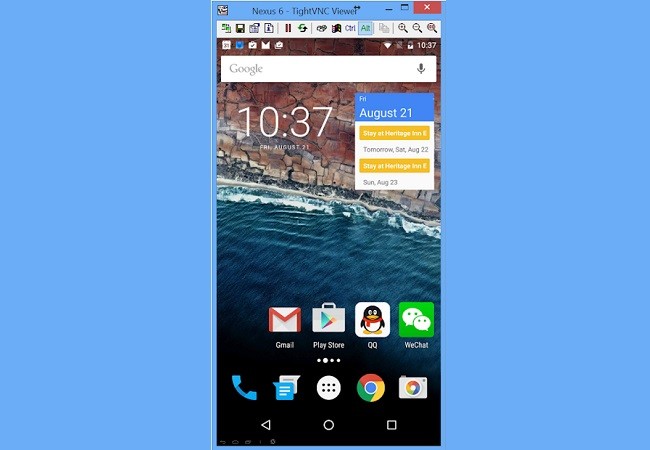 Another application that you can use to mirror your device to your PC is VMLite VNC player. This is known as an app controller for Android. Unlike other controller apps this tool does not require rooting. It can work with any Android OS including the old versions from Éclair to Jelly Beans. As mentioned above, it is a remote controller for Android. That means you can use your computer mouse and keyboard to control your phone. Aside from that you can also use some special gestures like swing and fling. The only downside of the tool is that you have to pay to use it. However, it is still considered a good alternative. To mirror Android screen to Chromebook, here is a simple guide.
Download the app from the official website. You can also download it on your phone by going to Play Store.
Once downloaded launch the application. On your phone enable "USB debugging".
Now connect your phone to your PC using a USB Cable.
Once the device is connected, the tool will recognize it and you have to click "Start VMLite server" button to begin.
The mirroring will then begin.
Conclusion
May you find the list of tools beneficial to mirror Android to Chromebook. If you need mirroring and a controller at the same time, you can choose VMLite and Airdroid. But if you want an extension and a desktop app that works well with a browser, choose Vysor. On the other hand, you can also mirror iPhone to PC.